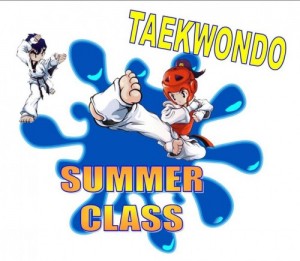 SHP2018
BOOK NOW – LIMITED PLACES
TAEKWONDO CENTRAL JANUARY SUMMER HOLIDAY PROGRAM 2018
(Between Tuesday January 2nd 2018 – Monday January 29th 2018)
10% Discount If You Sign Up & Pay In 2017 
Bunbury – Monday & Wednesday – SWSC  (South West Sports Centre)
Australind – Tuesday & Thursday – Australind Town Hall (Behind Australind Shopping Centre)
Little Dragons / Super Dragons   
4.45 pm – 5.30 pm

     All Ages Taekwondo     
5.30 pm – 6.30 pm
 Instructors - Ajana Plunkett -  4th Dan Black Belt
John Crawford -  3rd Dan Black Belt
This Summer we are offering a great opportunity to both our Little Dragons,
Super Dragons & Taekwondo members, We are offering an EXPRESS GRADING SYSTEM
for any members who wish to put in the commitment to training over the summer holiday period.
During the month of January. Should a student get enough experience over this period they will be rewarded
with a grading opportunity for their discipline. It's a great chance to get focused over what can sometimes be a boring holiday period.
"Gain A Belt Level Over Summer"
Australind
Little Dragons / Super Dragons
4.45pm – 5.30pm
4 Places Remain
Krystal Ritchie
Daniel Platts
Joey Platts
Cody Edwards
-
-
-
-
All Ages Taekwondo
5.30pm – 6.30pm
Only 1 Place Left
Luke Crane
Paul Jauncey
Travis McKay
Alicia McKay
Deegan McDonald
Harry Nortier
Bailey Hill
-

———————————————————————————-
Bunbury
 All Ages Taekwondo
5.30pm – 6.30pm
Booked Out – No Places Left
Mia Robertson
Emily Robertson
Geof Branson
Kai Shapkaris
Lachlan Tuene
Matt Bowkley
Luke Crane
Toby Ballantyne
____________________________
HOW TO GET INVOLVED
Pre-Book a spot by
sms 0407 470 964
Email – kidshield@hotmail.com

Get A Summer Holiday Training Form from the attendance book.
Fill It Out and hand it in with correct asking amount for program
Upon Approval to will receive your "Summer Holiday Training Pass", which will just need
to be presented to the Attendance Book before each training session.
"Good Luck, is when preparation & opportunity meet"
————————————————————
REQUIREMENTS
You will need to make to 8 training sessions and do a Friday night seminar to be able to grade
Little Dragons & Super Dragons Summer Holiday Program = $220 (includes seminar fees)
(Only $200 If Signing Up In 2017 – 10% Discount)
(Only $220 If Signing Up In 2018 – Normal Cost)
All Ages Taekwondo Summer Holiday Program = $280 (includes seminar fees)
(Only $250 If Signing Up In 2017 – 10% Discount)
(Only $280 If Signing Up In 2018 – Normal Cost)
(FEES ABOVE DONT INCLUDE GRADING EXAMINATION & NEW BELT COSTS)
All asking prices will be due either before the end of Term 4 2017 for the 10% discount or the first day the course starts for normal price
BOOKINGS ESSENTIAL – STRICTLY LIMITED SPACES
Homepage – Click Here
Timetable – Click Here
Paragon Program – Click Here
Summer Holiday Program 2018 ( SHP2018 ) – Click Here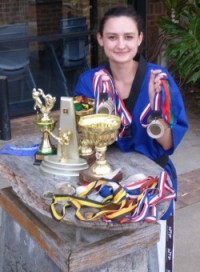 By Kristy Hitchens – Brown Mouse … [Read More...]

JANUARY 2018 – Do you want a higher level of … [Read More...]