Martial Fit Group Classes
Exercise is a great way to let off steam and feel good about yourself again.
My classes are suitable for ALL fitness levels. Everyone works at their own unique level and I will help you lift at pace that is suited to each individual.
Exercise should be fun and enjoyable, I can guarantee you won't walk away without having a good laugh and a good work out. Learn to better protect yourself and increase your confidence.
Weekly Cardio Boxing and Conditioning Classes.
TUESDAY 5.30pm         Eaton Softball Pavilion (Recreation Drive Eaton)
THURSDAY 5.30pm     Lyric Theatre (Bourke St, Bunbury)
SUNDAY 2.30pm           Lyric Theatre (Bourke St, Bunbury)
Cost is $10, please bring a water bottle and towel.
I can't recommend this class enough , Kelly is "Da Bomb" lol, she has this capacity to make you push yourself just that little bit further each and every class and you almost don't even realise it till you get home and reflect, proud within yourself of this tiny little accomplishment and looking forward to that next class so you can get that 5 second high again. She has a subtle kindness that is infectious , the exercises are fun and your fitness gets a great work out. My mental health gets as much from this class as my physical health. The disappointment of missing a class due to life and family commitments is the only negative , which is quickly turned into a positive as i realise how much benefit the classes are to my life. Needless to say, I can't recommend enough. Give it a go, you will never look back, definitely life changing.

—————————————————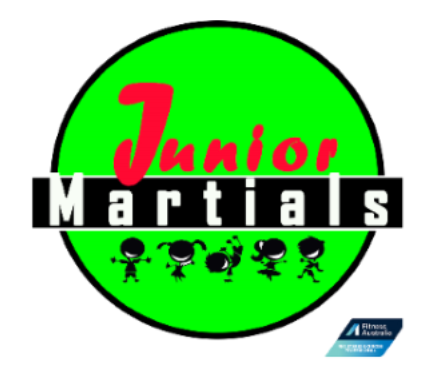 JUNIOR MARTIALS CLASS
Do you have a young one who perhaps doesn't fit into the "regular" team and school sports?
Do they need a confidence boost? Are you looking for a way to get them away from the TV and computer? Junior Martials is a play based exercise class. Where exercise is aimed at being FUN and ENJOYABLE. A safe place to get healthier, stronger and make new friends. A place to improve some important skills such as coordination, balance and core strength. This class will also equip each child with some invaluable self defence skills. All skills taught are safe, simple, effective and relative to their age. Keeping our children active in today's technological generation is more important now than ever. Staying physcially fit and active early on in life can help prevent early onset of diseases such as obesity and diabetes.
These classes will help to:
Build fitness
Improve Hand and Eye Coordination
Improve Balance
Improve Core Strength
Learn to participate in a Team
Lift Confidence
Learn some solid and effective self defence skills
All classes held on a Sunday each week
9am:      Ages 4-6
10am:    Ages 7-10
Unit 4, 10 Halifax Drive (Behind Hansen Autos)
Kelly is a truly amazing instructor. For years I have tried everything for my son and he has taken to none of them and after 1 or 2 lessons/trainings would refuse to go. From the very first lesson Master C has loved it and idolizes Kelly, he is counting down the sleeps to his next session. I can't thank Kelly enough for all her support and encouragement, my son is feeling good about himself and his confidence is growing and it's thanks to Kelly's hard work.




Kelly is training our 7 year old daughter. Bringing out the smiles and confidence as well as skills. Beautiful, compassionate and an amazing teacher.

–
Contact Kelly on 0422332403
Martialfit Facebook – Click Here
www.martialfit.com.au
or email kelly@ourlot.com.au
–
Homepage – Click Here
Timetable – Click Here
Paragon Program – Click Here
Calendar Of Upcoming Events – Click Here
We're On FACEBOOK –  Click Here
–

Why I Love Martial Arts and Why all Women Should As … [Read More…]

Tahlia Gowland has been involved in Taekwondo Central … [Read More…

The importance of young women learning martial arts and … [Read More…]

Taekwondo Centrals Head Instructor 4th Dan Black Belt … [Read More…]

What is Taekwondo to me? By Taekwondo Central … [Read More…]