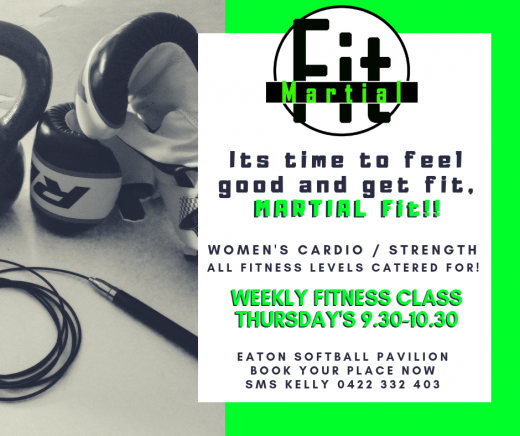 –
We are very excited to announce the start of an ongoing Martialfit class, perfect to get a head start on the holiday season that is for many a stagnant time. Qualified Personal Trainer & World Recognised 1st Dan Blackbelt – Kelly Rowe may just have the solution to escaping the normal group style classes.
Fine tuning her skills with a lot of self discipline, the founder of Martialfit really wanted to give a different variation on enjoying martial arts with less focus on tradition, A Martial arts based exercise system for those who aren't really chasing belts levels but rather want the fitness, flexibility and tone.
You don't need to be fit. Kelly will gradually guide and lift your confidence, posture and strength to help you get more from yourself. Your in good hands, the feedback has been fantastic
Limited room means limited number so there will be a cut off so SMS Kelly on 0422 332 403 to get a spot.
Do you or have you got a child that trains at Taekwondo Central?
You can get your first lesson FREE!!!
Contact Kelly for details
Homepage – Click Here
Timetable – Click Here
Paragon Program – Click Here
Calendar Of Upcoming Events – Click Here
We're On FACEBOOK –  Click Here
Summer Holiday Program 2019 ( SHP2019 ) – Click Here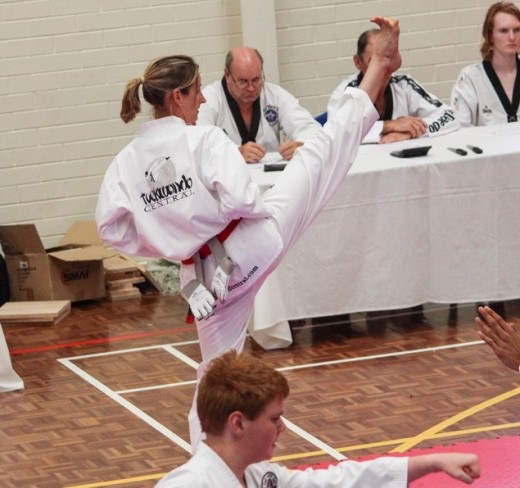 Having a Taekwondo Central student pass … [Read More…]

By Luke Crane, 1st Dan Black Belt It's November … [Read More…]
–

We are very proud to support this … [Read More…]

SHP2019 BOOK NOW – LIMITED … [Read More…]