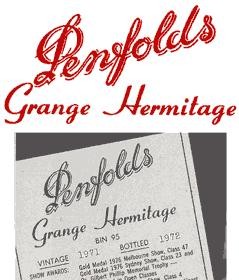 The 1971 Penfolds Grange Bin 95 Shiraz will be one of Australias Great wines with an already impressive reputation that includes, "One of the great Grange vintages. For many years this vintage set the standard" wickmans.net.au
The 1971 Penfold Grange Bin 95 Shiraz won a gold medal in the "Wine Olympics In Paris" and this is one of the reason it has and will continue to gain respect in the wine drinkers world. A wine professional will pay for a well kept old wine and a wine Olympics Gold Medal winning wine (The best in the world at its time) will certainly get a higher price the more it ages. Currently you will be looking at $1400 AUD for a bottle of "The Champion" but it was only recently $1200 would bag this beauty. Prices have already rose, and the will continue.
The 1971 Penfolds Grange Shirz also gets a mention on the wikapedia page for its achievement – Click Here
A solid reputation, a world class performance, a continual rise in price (They originally sold for $10 AUD) and amoung the worlds great wine makers – Max Shubert it makes sence that the future holds good thing for the 71.
If you take a look at the wickmans Penfold Grange Values, you can find that when the chart was last updated, the 1971 Penfolds Grange Bin 95 Shiraz has a maximum price of $1100 – Click Here.
But a small visit to ebay, at the time of this article, $1300 to $1400 is the asking price – Click Here
Every now and then well intentioned advice does work out – A Sterling client brought in four well cellared but ullaged bottles of 1970 and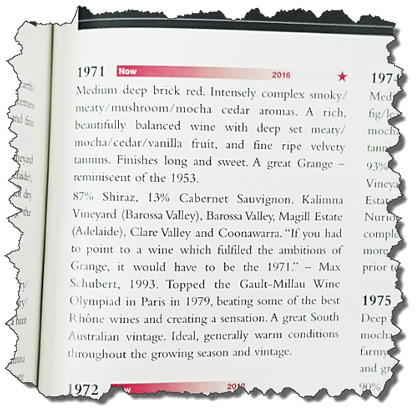 1971 Grange Hermitage from the family cellar. By chance, the Penfolds Re-corking Clinic was in town that very week! The following week the client returned with four bottles of signed, sealed and certified clinic Grange – A significant bonus in terms of improved value and perfect certainty for the auction buyer I have seen over 20 years in the wine auction business, and only two wines have ALWAYS been in the forefront – Penfolds Grange Hermitage 1971 and 1976
(Taken from serling Wine Auctions) Lyndens Picks
In 2008 Penfolds Grange 1971 Bin 95 Shiraz was ranked 28th at a price of $1160 on the Lyndons 2008 Australias Top Wines List – Click Here,
In 2011 Penfolds Grange 1971 Bin 95 Shiraz was ranked 30th but was now averaging $1572 on the Lyndons 2011 Australias Top Wines List – Click Here for printable pdf
So in 3 years it has lost 2 places, but what we are interested in is the price, a rise of $412 in 3 years. meaning an investment of $1160 in 2008 would have returned a $137 per year maturity for 3 years or 11.8%pa ( 35.5% total) return. not bad at all. The question is will it retain this constant gain it has enjoyed? if it has, we would be looking at prices of just under $2000 at the time of this article. currently its most a $1300-$1500 asking price.
It appears that the price has sit at the moment but I think it will make another price surge very soon in the near future. Its rarity, reputation and Peter Gago, Penfolds Chief winemaker and current custodian of Grange, leads the Penfolds team at most of the re-corking clinics. His belief – Grange 1971 and 1976 are still improving with age – and he would know!
Research is essential for choosing and storing an older wine, if your a beginner, its easy enough to do through google, as a base, A Penfolds Grange Shiraz bottle needs to sit between 168c – 18*c.  if your going to purchase any wine for investment, correct temperature and humidity count. Capital cities have wine storage facilities or buy yourself a temperature controlled wine fridge, you will find some on ebay by clicking here or visit your local fridge store. For you to get the most from your investment, they need to be kept in a top storage area, be it a professional place or a home wine fridge.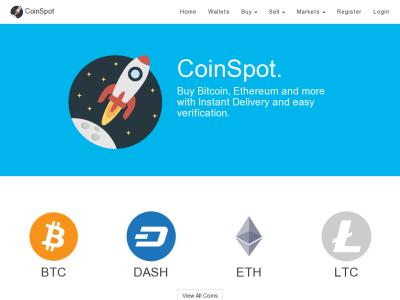 Other Interesting Stories
The 2000 $1 / 10c Mule Coin – Alternative Investments
Why Buy The 1959 Penfolds Grange Bin 46 Shiraz Now
The Northwood Ice Blue Strawberry Carnival Glass Plates & Bowls
1971 Penfold Grange, Bin 95 Shiraz, Improving With Age As An Investment And A Wine
Investing In Australian Art – Pro Harts Orange Ants Nest – Investment Alternatives
SHAZAM!!!  When Movie + Comic = Profit.  Alternative Investments. Comics
LINDEMANS Bin 1590 Classic Release Burgundy 1959. Only 6000 Bottles Released (Investors Dream Wine)
Bunbury Martial Arts
Eaton Martial Arts
Australind Martial Arts
Dalyellup Martial Arts
Binningup Martial Arts
Capel Martial Arts
Burekup Martial Arts
Dardanup Martial Arts