Legends The facts

Bottles produced 6,000 approx


Price today last sale price (2012) was £1,477 (Approx $2100 AUD)

The Lindeman's, Bin 1590 Shiraz 1959 is a wine investors dream. The combination of its 55 years old history makes it rare enough, but the fact only 6000 Bottles were made and just a quick search on the internet can see how many have been consumed. Should a The Lindeman's, Bin 1590 Shiraz 1959 come up for sale. Grab it. You wont regret it whether it be for taste or investment. Store it well, dont tell anyone and resell in time, I believe it would be a great Australian Investment Wine,

In fact it may be among Australia's rare wines, with a number of reviewers already tasting and its small 6000 bottles produced. In a article 17th FeB 2004 Titled  "Lindemans 1965 Hunter Shiraz" by Ken Gargett  it is quoted
"Lindeman's knows of the existence of only one remaining bottle of its 1959"
Just read below at what some of the wine reviewers say
In recent months I've tasted magnificent bottles of 1959 vintage Lindemans Hunter River Burgundy Bin 1590 and 1956 vintage Bin 1270 Hunter River Porphry. Both wines were moved in the mid 1980s direct from the Lindemans Cellar to the similarly cool Farmer Bros Manuka cellar (currently being refurbished to accommodate consumer wine tastings by new owners, Liquorland Vintage Cellars). Sadly, those two legends of the fifties, both with production measured in mere hundreds of cases, are no longer part of Lindemans annual Classic Wine Releases.
Chris Shanahan (Australian Wine Judge) – http://www.chrisshanahan.com
'Australia's Mr Wine' Len Evans treated a much smaller number of us to a dozen or so gems from his and others' cellars, fully mature treasures such as the famous 1959 vintage of Lindemans Bin 1590 'Burgundy', a prosaic name for an improbably, if heart- stopping, blend of Hunter Valley Shiraz with a little Pinot. They left none of us in any doubt that Australia was capable of making seriously fine wine, but then these were wines made in a very different era, when Australian table wine was still a rarity would be represented abroad only by a dusty London outpost opposite a sex shop in Soho stocked with the likes of Ben Ean and Emu.Jancis Robinson
Janis Robinson (21 May 2004) – http://www.jancisrobinson.com
1959 Bin 1590 – Five Stars
Lindemans 1959 Bin 1590 Burgundy is one of the greatest Hunter Valley wines, on a par with the best of Maurice O'Shea's light-bodied dry reds – for Bin 1590 is not a leviathan like the 1965 Bin 3110, nor some of the bigger O'Shea wines. Over the years I have drunk many bottles of this wine: it is now exceedingly rare, and it may be I will not taste it again. In a sense, I do not wish to: I would prefer to remember the sheer perfection of the bottle tasted for this work in November 1994.
Medium to full tawny-red; a gloriously fragrant and complex bouquet with a magnificent array of aromas from sweet berry through liquorice to sweet leather. On the palate a superb example of Hunter Valley Hermitage; they simply do not come any better than this. Sweet fruit comes on the mid to back palate, finishing with soft tannins on a dry, yet not drying, farewell.
winepros – http://www.winepros.com.au
Lindeman's, Bin 1590 Shiraz 1959
In 1985 James Halliday, in his Australian Wine Compendium, noted the wine's 'light to medium garnet-red colour' and its 'soft but infinitely complex amalgam of leather, earth and vegetative aromas, yet with the fruit to carry all those things. The palate is a logical extension of the bouquet: the velvety softness gives an allusion of lightness, but the wine has both the alcohol and the structure to go on almost indefinitely.' When he tasted the wine again later he said: 'A gloriously fragrant and complex bouquet with a magnificent array of aromas from sweet berry through liquorice to sweet leather.' Hunter Valley Shiraz, he concluded, does 'not come any better than this'. The Australian wine writer Ken Gargett recalls Len Evans proclaiming after a wine dinner in around 2006, at which it was served, that Bin 1590 was 'the greatest Hunter wine of the last 50 years'. Gargett himself found it 'mature and complex, with notes ranging from animal hide to campfire… richly flavoured, a hint of beefstock. Amazingly elegant. Though obviously mature, a very long, complex wine. Extraordinary. 'Len Evans proclaimed that Bin 1590 was
"The greatest Hunter wine of the last 50 years"'
Decanter Wine Legends – Click Here for FULL LINDEMANS Bin 1590 Classic Release Burgundy 1959 PDF
Other Interesting Stories
The 2000 $1 / 10c Mule Coin – Alternative Investments
Why Buy The 1959 Penfolds Grange Bin 46 Shiraz Now
The Northwood Ice Blue Strawberry Carnival Glass Plates & Bowls
1971 Penfold Grange, Bin 95 Shiraz, Improving With Age As An Investment And A Wine
Investing In Australian Art – Pro Harts Orange Ants Nest – Investment Alternatives
SHAZAM!!!  When Movie + Comic = Profit.  Alternative Investments. Comics
LINDEMANS Bin 1590 Classic Release Burgundy 1959. Only 6000 Bottles Released (Investors Dream Wine)
DESIGN YOUR OWN RFID ANTI SCAN CARDS To Protect Your Credit & Debit Cards – Great business Idea – Huge Upsells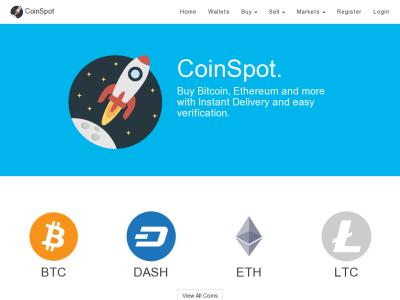 Learn Martial Arts
Bunbury Martial Arts
Eaton Martial Arts
Australind Martial Arts
Dalyellup Martial Arts
Binningup Martial Arts
Capel Martial Arts
Burekup Martial Arts
Dardanup Martial Arts