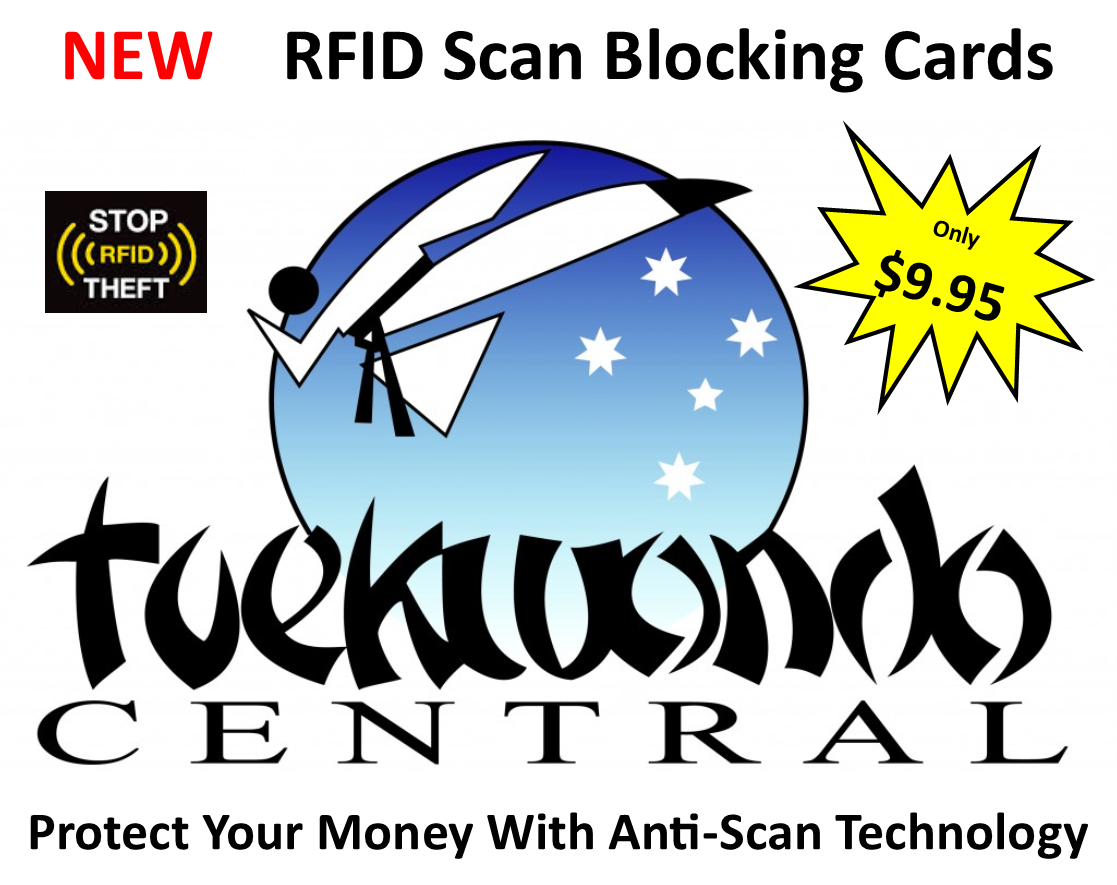 The latest Anti-Scan Technology, exactly like "Scan Blocker Adds" on TV is what you will find in our Taekwondo Central Scan Block Cards.
Available From
9th May 2016
Were all about Self Protection, and many of you want you precious gift of a child to be able to protect themselves, or stay safe, now one of societies growing theft is electronic by using walk by scanner that manipulate the "Tap & Go" system of todays Visa and Mastercards. Now your pocket can be picked by standing within a couple of meters of you and you wont even feel it. Todays scanning and RFID industry has changed society and made life much easier. Unfortunatey its make it easier for thefts also.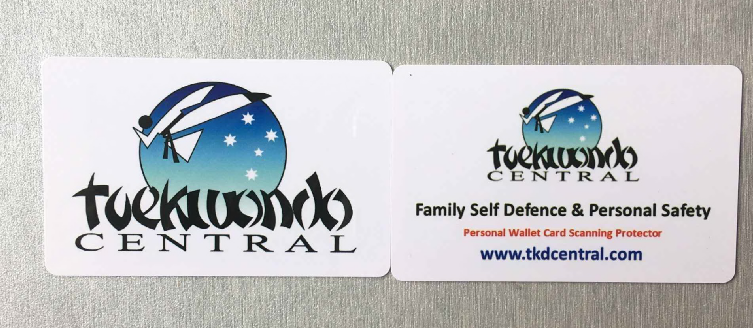 With some scan blocking cards asking $20 – $50. We are only asking $9.95 and we assure you its the same technology.
Your New Taekwondo Central Scan Block Card will form a protective field around your Visa or Mastercard and not allow RFID Scanning Technology to pass through making it impossible to get your information or money.
Its The "Block" to the "RFID Punch". Its Electronic Self Defence.
Order Your Taekwondo Central  Scan Blocking Card By Emailing us on
kidshield@hotmail.com
or
See Us At Class
were we will have some on hand
Homepage – Click Here
Timetable – Click Here
New Busselton Kids Martial Arts Classes – Click Here