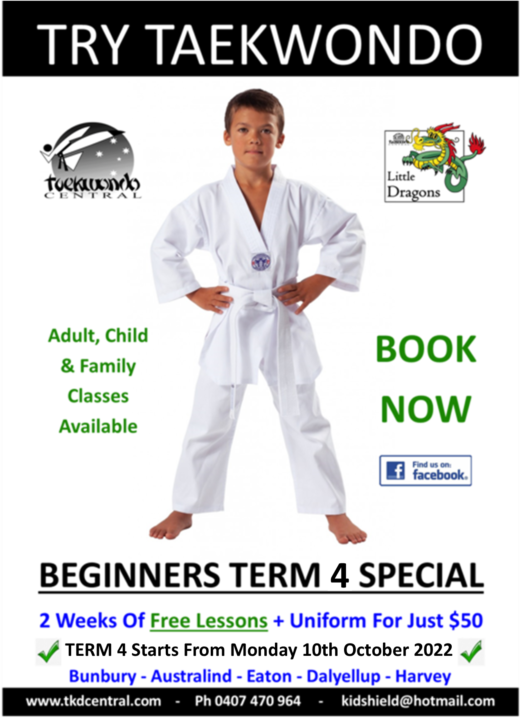 Term 4 is kicking off from Monday 9th October and we are offering a special for this term to new starters who wish to give Taekwondo a go.
2 weeks of classes and a uniform for $50. If you've ever wanted to give it a go or a parent sitting on the side wanting to try training, here's your chance!
Just go to our timetable and choose a class or classes that are close to you or fits your schedule.
Our full timetable can be found at
www.tkdcentral.com/class-timetable/
Sms, email or messenger us that your coming. We will need
Name
Class
Area
Height In cm
Come down and get started on the day you choose and follow our directions, well have a uniform waiting. Taekwondo is family friendly and suitable for all ages and levels
Its that easy!
So if you have ever wanted to do martial arts and become a black belt, your time is now.
Homepage – Click Here
Timetable – Click Here
Paragon Program – Click Here
Calendar Of Upcoming Events – Click Here
We're On FACEBOOK –  Click Here