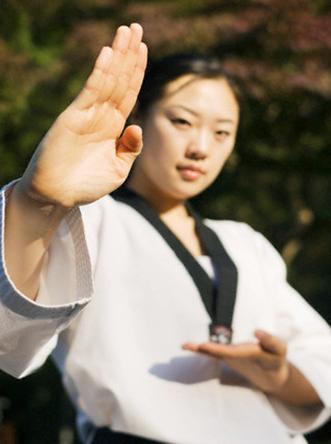 Taekwondo Central is now opening Female only martial arts classes in Bunbury & Eaton
Isnt it time you did something for yourself,
you've spent your life running around after others, Its time you achieved something for yourself.
and I don't just mean turn up to a fitness class and get fit for a temporary time.
I mean earning a Worldwide Recognised Black Belt.
I mean something you can be really be proud of achieving.
– Achieve a personal goal of Blackbelt (World Recognised)
– Gain Confidence & Courage
– Improve Your Health while learning to protect yourself
– Fun & challenging but achievable
– Suitable for ages
– Increase Flexibility & Movement
– Strengthen Your Whole Body
– 14 yrs and above
– Feel Amazing
– Learn how your body can become a usable weapon
Click Here For Our Latest Classes
Homepage – Click Here
Timetable – Click Here
Paragon Program – Click Here
Calendar Of Upcoming Events – Click Here
We're On FACEBOOK –  Click Here

The importance of young women learning martial arts and … [Read More…]

By Kristy Hitchens – Brown Mouse Communications Why … [Read More…]


The South Wests Longest Running Women's Self Defence … [Read More…]


Taekwondo Centrals Head Instructor 4th Dan Black Belt … [Read More…]