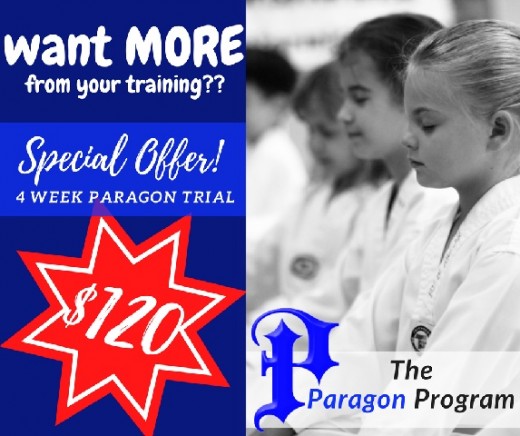 Paragon Program is the 5 Star Class of Taekwondo Central.
With just a limited number of members allowed and all classes taught by Taekwondo Centrals Founder Master Justin Warren (6th Dan Black belt)
Each term just 30 places are allocated for Paragon. This Term 28 places were taken meaning only 2 places remain.
We know people are curious about what extra yourself or your child can get from our very successful Paragon Program so we are offering this opportunity to trial for the last 4 weeks of term at a Discounted rate.
Our $120 offer is a $20 Discount or 16% Discount on our usual price (based off a 4 week price.)
BUT…..
Only 2 places remain
Friday Night
South West Sports Centre

Class 3 – 1 Place
5.30pm – 6.30pm

Class 4 – 1 Place
6.30pm – 7.30pm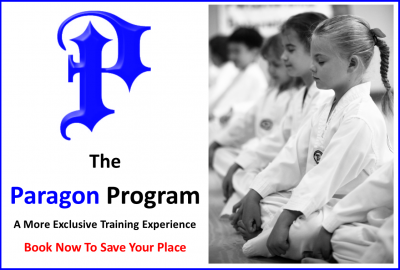 Click Here For Paragon Program details and classes
To Get Yourself A Place?
Please Send Your Name & The Class You Wish To Either
SMS – 0407470964
Email – kidshield@hotmail.com
First In – First Serve