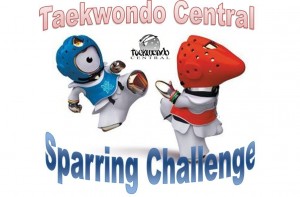 Sunday 20th May 2012
Starts = 12 noon
tkdcentral.com HQ
2 Armitage St, Bunbury
Taekwondo Central Members Only
Entry forms can be picked up at class attendance book
or a Bunbury Tkdcentral.com HQ

We have a great competition circuit for the Taekwondo Central Competition Team
So its time for members to start clocking up some match experience before this
years major competition unfold.
For our beginners and novice competitors this club competition allows you to
gain valuable experience in competition environment with members of our
own club. This will make a major headstart for our team before the next
competition of the year.
The 2012 Western Australian Invitation Taekwondo Championships
On the 3rd May 2012 – Click Here.
Come to the following classes this year to get involved with the competition team
5 – 8 yrs – Little Spartan – Friday – 3.30pm – 4.15pm
9 – 13yrs – Jnr Sparring – Tuesday – 5.00pm – 6.00pm
– Combined Sparring – Friday – 7.00pm – 8.30pm
14 yrs – 55yrs – Open Sparring – Monday – 7.00pm – 8.30pm
– Combined Sparring – Friday – 7.00pm – 8.30pm
Patterns Team (All Ages)
Patterns Team Training – Thursday – 5.00pm – 6.00pm