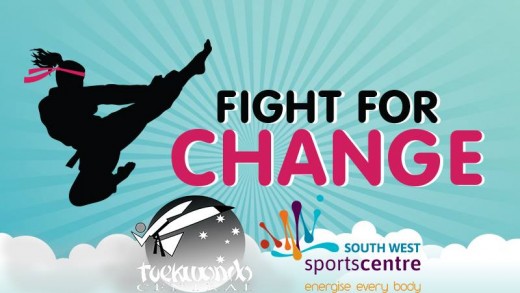 We are very proud to support this wonderful initiative created by one of our members Kristy Hitchens.
Kristy started a pink belt scholarship to fund one woman in need FREE Taekwondo training for one year.
The idea has gone viral and there are now multiple scholarships on offer! Well done!!!! It's such a fantastic cause.
If you would like to donate to Kristys pink belt scholarship the link is below
Women Self Defence Workshop –

FREE!!
SAT, 24 NOV AT 09:30
South West's Fight For Change Free Self Defence Class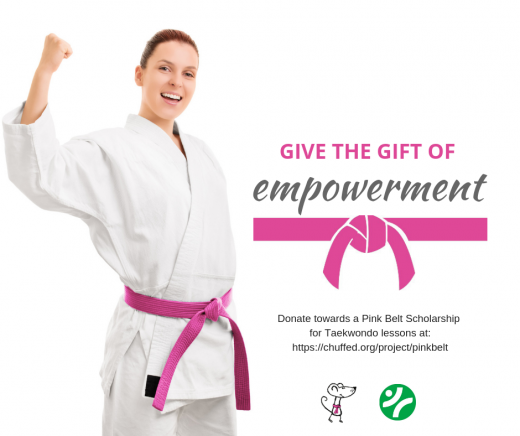 What I have experienced from the incredible community of martial artists gathering here is real commitment to helping and supporting others. That's why I feel certain you'll embrace this project I have launched with help from
Australian Taekwondo
to deliver at least one woman (who otherwise couldn't) the opportunity to realise the incredible mind, body and spirit benefits we know Taekwondo can deliver.
Kristy Hitchens
– 
The Mortal Mouse Taekwondo Blogger
Please Donate Here
–
Homepage – Click Here
Timetable – Click Here
Paragon Program – Click Here
Calendar Of Upcoming Events – Click Here
We're On FACEBOOK –  Click Here
Summer Holiday Program 2019 ( SHP2019 ) – Click Here
–

The importance of young women learning martial arts and … [Read More…]

Why I Love Martial Arts and Why all Women Should As … [Read More…]

By Kristy Hitchens – Brown Mouse Communications + … [Read More…]

Tahlia Gowland has been involved in Taekwondo Central … [Read More…]

– THE UNSPOKEN TEST OF MARTIAL ARTS – Master Justin … [Read More…]

What is Taekwondo to me? By Taekwondo Central … [Read More…]