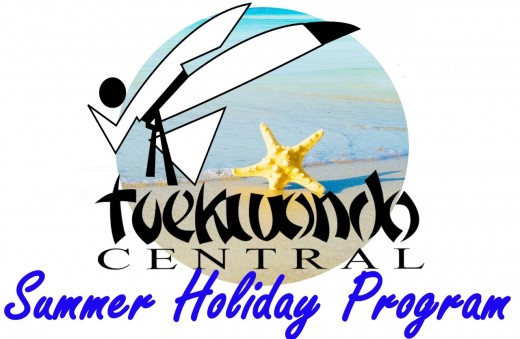 SHP2023
BOOK NOW – LIMITED PLACES
TAEKWONDO CENTRAL JANUARY SUMMER HOLIDAY PROGRAM 2022
(Between Tuesday January 3rd, 2022 – Sunday January 29th, 2022)
Discount on fee If You Sign Up & Pay In 2022
–
SHP2023 Grading Date & Belt Presentation
Sunday 29th January
Eaton Softball Pavilion
Dragons  = 4.00pm – 5.00pm
Taekwondo = 5.00pm – 7.00pm
–
This Summer we are offering a great opportunity to both our Little Dragons,
Super Dragons & Taekwondo members, We are offering an EXPRESS GRADING SYSTEM
for any members who wish to put in the commitment to training over the summer holiday period.
During the month of January. Should a student get enough experience over this period they will be rewarded with a grading opportunity for their discipline. It's a great chance to get focused over what can sometimes be a boring holiday period.
"Gain A Belt Level Over Summer"
–
BUNBURY / EATON
South West Sports Centre &
Eaton Softball Pavilion (Badsa)
Monday & Wednesday ( Some Fridays)
All Ages Taekwondo
5.30pm – 7.00pm
Geof Branson
Selina Huntley
Emily Warmington
Jack Warmington
Paige Fitzgerald
Mikayla Mileham
Chandler Carew
Zoey Bonekamp
Brayden Roney
Julian West
–
Little / Super Dragons
5.00pm – 5.30pm
Colton Dyer
Kobe Collard
Nathan Roney
–
TRAINING DATES
Wednesday 4th January
SWSC
Friday 6th January
SWSC
Monday 9th January
SWSC
Wednesday 11th January
SWSC
Monday 16th January
ESP – Eaton
Wednesday 18th January
ESP – Eaton
Monday 23rd January
SWSC – Dragons 5.30 start with TKD
Wednesday 25th January
SWSC – Dragons 5.30 start with TKD
Seminar – Sunday 29th January
Eaton Softball Pavilion
–
____________________________
HOW TO GET INVOLVED
–
1 – Notify Us That You're Interested
(We have a minimal class number required to book the venue)
Pre-Book a spot by sms 0407470964 or email – kidshield@hotmail.com
2 – Complete Your Application Form
(Forms can be attained from Instructors or this link below)
Click Here For Form (PDF Format)


Summer Holiday Program Forms 2023
3 – Pay SHP2023 Fees – See Below
(10% Discount if paying in 2022)

"Good Luck, is when preparation & opportunity meet"
————————————————————
REQUIREMENTS
You will need to make to 8 training sessions and do a Sunday Afternoon seminar in the final week of the SHP to be able to grade
The following price is for training & seminar
Little Dragons & Super Dragons Summer Holiday Program
(Only $110 If Signing Up In 2022 – Discounted)
(Only $125 If Signing Up In 2023 – Normal Cost)
All Ages Taekwondo Summer Holiday Program
(Only $225 If Signing Up In 2022 – Discounted)
(Only $250 If Signing Up In 2023 – Normal Cost)
Fee Payment Can Be Made To The Following
J R Warren
BSB – 806015
ACC – 01554883
REF – SHP + (Name)
(FEES ABOVE DONT INCLUDE GRADING EXAMINATION & COSTS)
All asking prices will be due on or before 31st December 2022 for the 10% discount
–
BOOKINGS ESSENTIAL – STRICTLY LIMITED SPACES
Homepage – Click Here
Timetable – Click Here
Paragon Program – Click Here
Calendar Of Upcoming Events – Click Here
We're On FACEBOOK –  Click Here

Homepage – Click Here Timetable – Click … [Read More…]