Junior Martial Arts & Self Defence Training = 9 – 13 Years Of Age
GOAL = Achieving A World Recognised Junior Traditional Blackbelt
Plus A Modern Freestyle Martial Arts Blackbelt 
"No Sport Can Do, What Martial Arts Can Do For You"
 South West Sports Centre
Bunbury Junior Taekwondo
Monday & Wednesday
5.30pm – 6.30pm

Leschenault Leisure Centre
Australind Taekwondo
Tuesday & Thursday
5.30pm – 6.30pm
( This Is A Family Class)
Taekwondo Central's Junior Blackbelt Program is designed to get your child to the level of a Junior Blackbelt (Poom) and can be achieved at any Taekwondo Central classes throughout Bunbury, Busselton, Eaton, Australind, Dalyellup. Our Martial Arts & Self Defence Classes are suitable for both boys and girls from ages 9 – 13yrs.
Through this system we can help your child from the beginning basics right up to expert level
Black Belt via 10 stages , each stage or level is displayed by a different belt colour and sub-stages of each coloured belt by stripes. The 10 small steps helps children to understand that any great achievement takes time and is easier to achieve in smaller stages. One goal at a a time
Taekwondo Centrals Junior Blackbelt Program Syllabus cover blocking, striking, kicking, takedowns, chokes. joint locks, multiple attacker defence and weapon disarming at higher levels
Training at Taekwondo Central will take your child on a journey of self development that will see many positive changes along with the development of effective usable self defence skills. Our System will keep kids healthy, fit and flexible, feeling stronger and more confident to tackle life's challenges.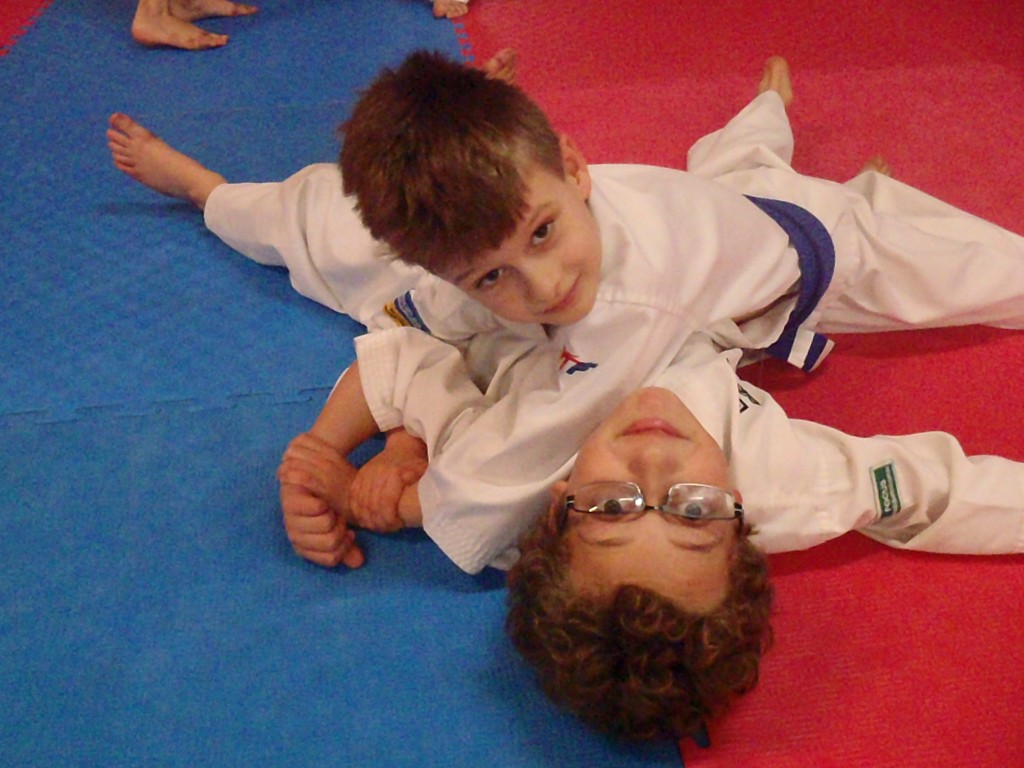 With regular training at Taekwondo Central, you will find an improvement in
Courage = is built by different challenges to achieve levels, overcoming the nerves of belt examinations (gradings), Competitions or public demonstrations (Optional)
Respect= is developed through the "bow" greeting process. In class bowing is a sign of respect and will also be returned with a bow. One earns respect by giving respect as it is earned
Confidence = The ability to be able to protect yourself has an amazing confidence effect on anybody. This newfound feeling will also enable you to step up to and take on other life goals
Discipline = A Blackbelt (Like any of life's great achievements) can only be achieved through consistent practise. The ability to keep going on a goal or personal quest.
"Success is disciplines practised daily, failure is errors in judgement repeated daily"
Jim Rohn
Patience = Teaching children about delayed gratification is an important lesson in life. Any great achievement will not happen overnight and takes patience,  discipline and practise. Your child will learn about the importance of patience when training
Focus = Martial Arts Training will greatly improve concentration and focus. Training demands concentration to learn and improve. Focus is required for striking & kicking targets, reaction drills further engage children to use their focus and reactions
Please Check Out Our Other Services Below
For All Training Timetables
Click Here
Back To Home Page
Click Here