Want To Help Instruct?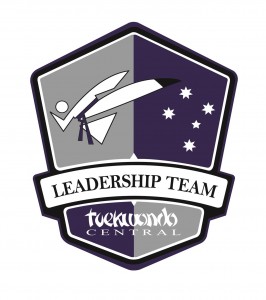 Leadership Team
Certificate Program 2019
Term 2

Sundays.  2.00pm – 3.00pm
Venue – Eaton Softball Pavilion
Red / Black Belts.  13 yrs +

ALL POSITIONS CURRENTLY TAKEN
48 Module Certificate Program
Being Class Ready
Knowledge & Syllabus
Better Communications
Being Professional
(Including Workbook)
$120 per term
Program Starts = Sunday 10th February 2018 
(As this is a private business training not a martial arts class, no spectators will be allowed)
"On The Floor Experience With Our Instructors To Help Further Enhance Leading Skills"
With our ever growing numbers and our service in Bunbury, Eaton & Australind. We are looking to develop our next generation of leaders to help assist with our children's classes.
We will be running a series of Leadership Team Training sessions on Sundays over the year to help develop skills of helpers and so our helpers get an understanding of what we want from them. Skills learned in this course are transferable to later life ensuring a solid base of leadership has been developed
–
To Qualify
– Be 13yrs or over
– Be minimal Red Belt
– Have show manners & be polite
– Have a good understanding of our techniques
– Be Enthusiastic & want to help
– Must train 2x min per week (Training Experience)
–
Taekwondo Central has the added advantage of being able to give "In class" experience alongside Current Instructors to further use what they are learning to develop leading skills.
Leadership Team will be paid a base rate for classes they assist while in development until "Class Ready Status" in which they will be offered assistant or teaching positions as the arise in the club
–
Homepage – Click Here
Timetable – Click Here
Paragon Program – Click Here
Calendar Of Upcoming Events – Click Here
We're On FACEBOOK –  Click Here
-Starts Monday 4th February 2019  – Current & New … [Read More…]
We are very happy to announce that we will … [Read More…]