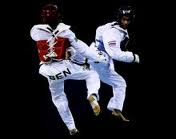 Are You Our Next Taekwondo Champion? Competition Team Training Starts Now!
Get to Competition Training now if your doing the 2012 Tournament Circuit.
From our Dragons to our International Competitors, Your time is now to start
Please find below a list of all the 2012 Competitions we are aware of
This will be updated as we come across more.
Sunday February 5th
Junior Australian Team Selection For 2012 World Junior Championships
Altone Park Leisure Centre, Beechboro WA
Suitable For Elite Junior Black Belt 13 – 17yrs
Results
Jayme-Lee Smith – Gold (Selected To Represent Australia)
Ben Jerez – Bronze
Sarah Turner – Quarter Final
Click Here For Story
Sunday 11th March
Taekwondo Central Sparring Challenge
Tkdcentral.com HQ
2 Armitage St Bunbury
Taekwondo Central Members Only)
Click Here For Photos
Sunday March 25th
Perth Open Taekwondo Championships
Belmont Oasis Centre
Suitable For All Levels
Click Here For Results
Sunday 16th May
Taekwondo Central Sparring Challenge
Tkdcentral.com HQ
2 Armitage St Bunbury
Taekwondo Central Members Only)
Click Here
Sunday June 3rd
Western Australia Invitational Taekwondo Championships
Click Here For Information
Suitable For All Levels
Friday 6th – Sunday 8th July
10th International Club Taekwondo Championships
Venue Bankok – Thailand
Suitable For Black Belts & Elite Red Belts
Click Here
Wednesday 11th – Friday 13th July
Indonesian Taekwondo Open Championships
Venue Denpasar – Bali
Suitable For Black Belts & Elite Red Belts
Click Here
Saturday 28th July (Poomsae) & Sunday 29th July (Sparring)
STA-WA State Taekwondo Championships (Selection For WA State Taekwondo Team)
Venue – Altone Park Leisure Centre. Benara Road. Beechboro
Suitable For All Levels Who have previously competed
Forms can be collected at Training. Please hand back to HQ Friday 10th July
Click Here for Full Poomse Information & Nomination
Click Here For Tournament Information 
Click Here For Patterns Team Results
Click Here For Sparring Team Results
Friday 7th September – Sunday 9th September
STA  Australian Taekwondo Championships
Venue — Carrara Basketball Stadium (Venue Unconfirmed)
Gold Coast, Queensland
Click Here for our results
Training Times For Competition Team
5 – 8 yrs – Little Spartan – Friday – 3.30pm – 4.15pm
                   – Jnr Sparring – Tuesday – 5.00pm – 6.00pm

9 – 13yrs – Jnr Sparring – Tuesday – 5.00pm – 6.00pm
                    – Combined Sparring – Friday – 7.00pm – 8.30pm
14 yrs – 55yrs – Open Sparring – Monday – 7.00pm – 8.30pm
                                – Combined Sparring – Friday – 7.00pm – 8.30pm
Patterns Team (All Ages)
Patterns Team Training – Thursday – 5.00pm – 6.00pm