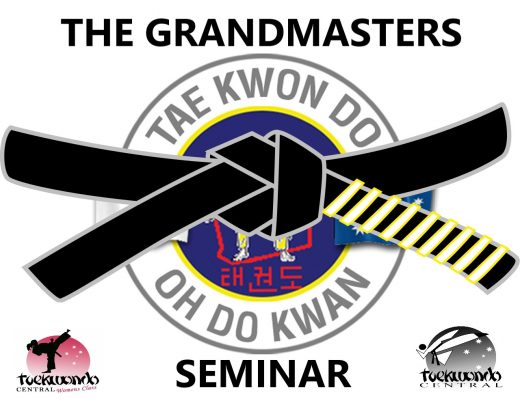 Sunday 10th November 2019
Australind High School Gym
Time – 1.00pm – 3.30pm
$40

2019 is our 20 years anniversary and it has been a fantastic year for the club but I'm real excited to get this one organised.
The Taekwondo Ohdokwan Grandmasters are coming and its a great opportunity for our Taekwondo Central members.
Not only because they are a 9th & 8th Dan Black belt, not just because we get the amazing opportunity to train with both a male & female grandmasters. Its also the fact that Grandmaster Ross Hartnett & Grandmaster Carmela Hartnett are hard to pin down.
With GM Ross a past Olympic Coach & GM Carmela a World Champion it now lifts it to another level.
The Seminar will be Sunday 10th November at the Australind High School Gym. At this stage it will only be for Taekwondo Blue Belt 1 stripe and higher, We will have times and costs up soon.
With the Black Belt Dan Grading only 2 weeks after the seminar, its the perfect opportunity for our next group of members coming through to get some fine tips on getting the better mark and securing that belt.
Homepage – Click Here
Timetable – Click Here
Paragon Program – Click Here
Calendar Of Upcoming Events – Click Here
We're On FACEBOOK –  Click Here
Master Justin Facebook  – Click Here
Open To Taekwondo Central Blue, Red Belts & Black … [Read More…]
We were a very competitive force in our past. … [Read More…]
All Cho Dan Bo's & Blackbelts doing the Upcoming … [Read More…]