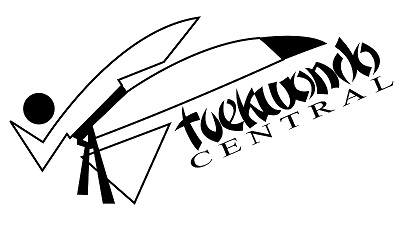 Welcome Back To 2021
Welcome back to training at Taekwondo Central from 2021.
We are looking forward to getting back into what we all love to do.
This term we will have booking cards at each class we ask parents / students to fill out to secure your spot.
Each class will require a minimal number in order to operate. This will be based off how many term bookings we receive for each class.
Class training fees will be adjusted back due to us loosing a week from the WA Covid-19 lockdown last week.
Class fees will be due by 25th February unless you have organised other arrangements with Master Justin
Any person who has already paid training fees upfront will be refunded to the new total.
Class Term Fees Will For Term 1 2021 Will Be As Follows
–
Taekwondo (Includes Junior, Adult, Family or Silver) – Bank Transfer Only
Gold Training Pass (Training 2x per week / Grade For Belt Each School Term) = $260
Silver Training Pass (Training 1x per week / Grade For Belt Each 6 Months From Their Last Grading) = $130
Extra Weekly Classes = $15 Cash (Please Note this will not change your nominated grading time period specified above)
Super Dragons, Little Dragons & Dragonflies – Bank Transfer Only
Gold Training Pass (2 x per week / Grade For Belt Each 5 Weeks) = $200
Silver Training Pass (1 x per week / Grade For Belt Each School Term) = $100
Extra Weekly Classes = $12 Cash (Please Note this will not change your nominated grading time period specified above)
Other Friday Specialty Classes ($15 Cash)
Friday Sparring Class
Friday Black Belt Dan Grading Training
Can All Term Pass Payments Be Directed To /
Please Ensure You Fill Out A Class Booking Form On Your First Class Also
Please Put The Students Name As Reference
J R Warren
BSB 806015
ACC 01554883
(Not 01554887)
–
Your Term 1 2021 Timetable
–
For Classes We are Running Throughout All Venues Please See Our Full Timetable Below
Class Timetable (tkdcentral.com)
Full Term 1 Schedule / Get Organised
–
Our Full Term Schedule Including Seminar Dates & Grading Dates Are Up So You Can Be Organised In Advance
Please Click Here And Mark Your Calender
Whats Coming Up – Our Club Calendar – Get Up To Date On Club Events (tkdcentral.com)
Homepage – Click Here
Timetable – Click Here
Calendar Of Upcoming Events – Click Here
We're On FACEBOOK –  Click Here