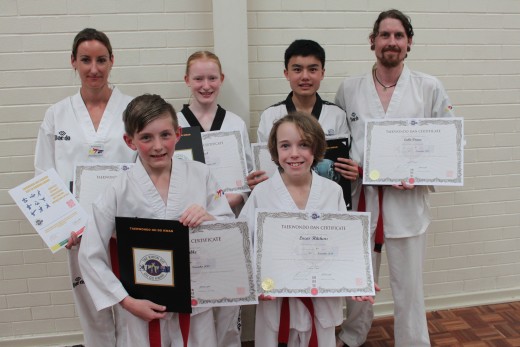 With an earlier Taekwondo Ohdokwan Black Belt grading set for November 3rd due to the Grandmasters busy schedule, Team Central being cut a month of preparation had a sprint to the end.
With 6 members locking in for a final training stint we are very happy to announce that all passed their new black belt level and one earning "Best Grading" Award.
Congratulations to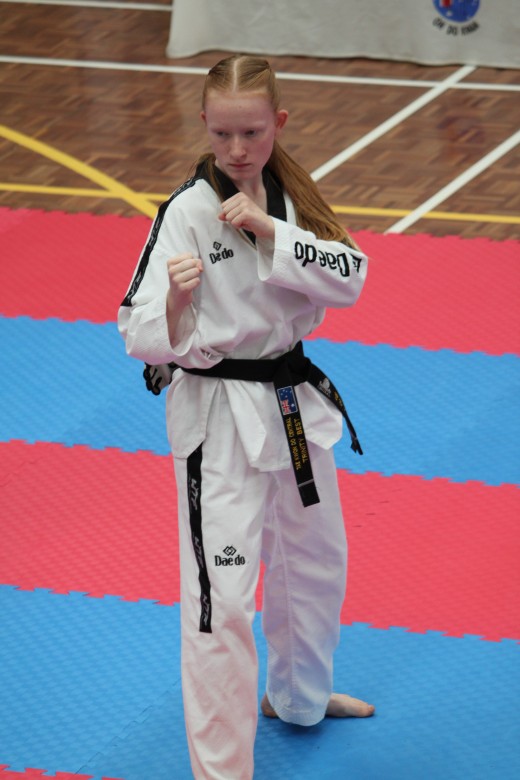 Trinity Best Was Very Focused Passing 2nd Dan Black Belt
Trinity Best (2nd Dan Black Belt)
Kian Stapleton (2nd Dan Black Belt)
Kelly Rowe (1st Dan Black Belt)
Luke Crane (1st Dan Black Belt)
Lucas Hitchens (1st Dan Black Belt)
Jy Gamble (1st Dan Black Belt)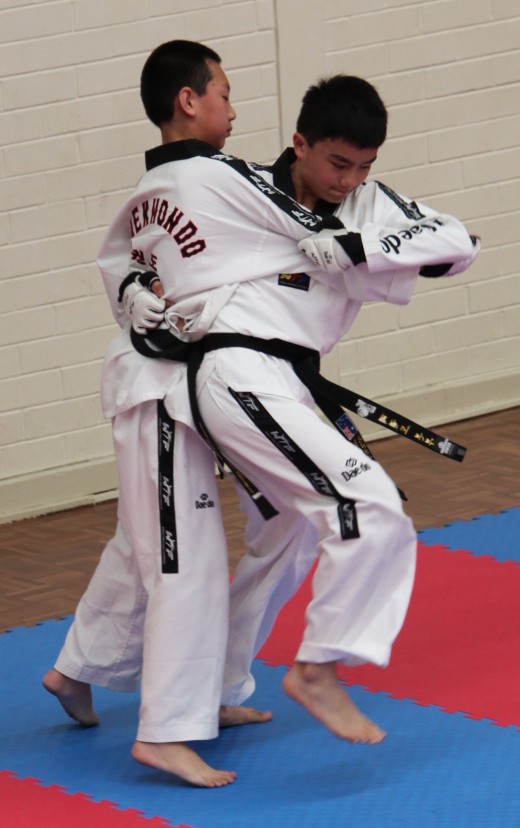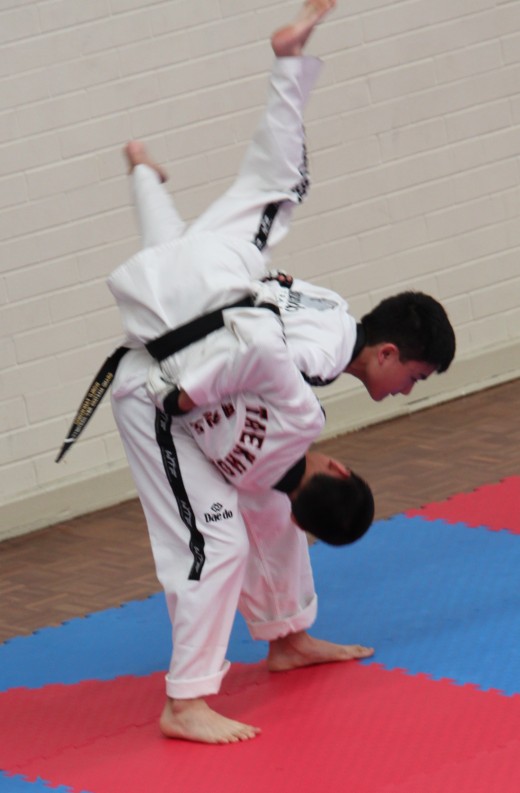 Kian Stapleton Hip Throws During His 2nd Dan Grading
Master Justin, Head Instructor Ajana, and Instructor John are all very proud of you and especially your dedication. It was a huge effort
After this grading it meaning Taekwondo Central produced 15 new Black belts for 2018
To top off an already great day. Kelly Rowe won "Best Grading" Award of the approx. 80 members at the grading who come from all over the state.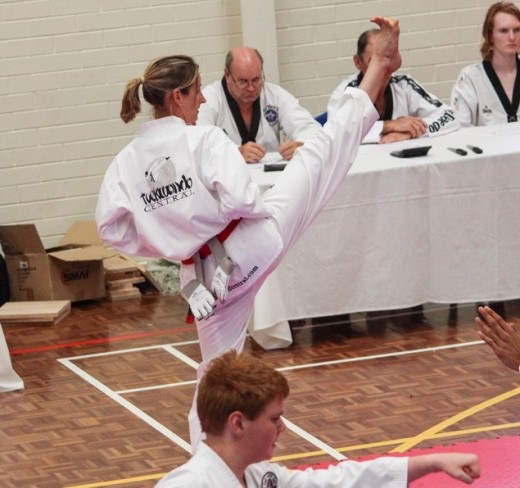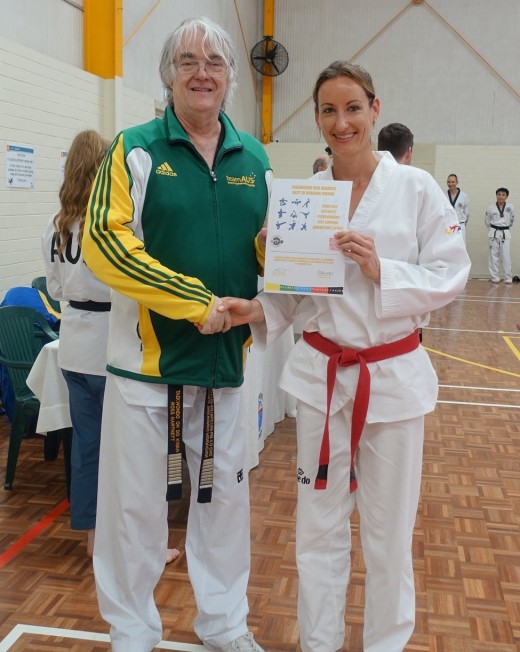 Thank you also to the Taekwondo Central Support Crew who came up to celebrate the event with their club members. It was great to see so many familiar faces.
Another great that has happened for the club is 3 of our Assistants have increased level to us pass our clubs skills onto others being
Trinity Best – Eaton Taekwondo
Luke Crane – Eaton Dragons / Australind Taekwondo
Kelly Rowe – Australind Taekwondo / Martialfit / Paragon Program
Its great to see the next generation of our club so focused in their own pursuit to Martial Arts Mastery
A Big Thank You also to all the people who have sent in Photos for us to get this page done. Thanks Especially to Rebecca Collis & Gary Veljacic who took most of the photos I have put up. Its great to have this event recorded visually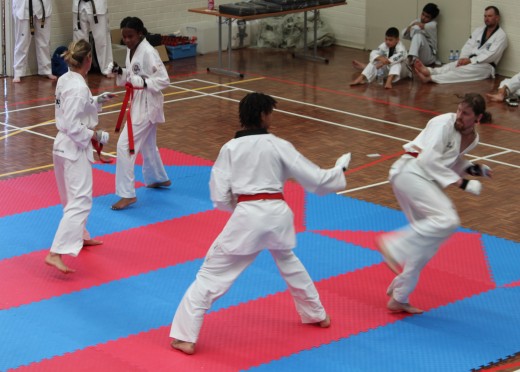 Kelly Rowe & Luke Crane Sparring Opponents During Their 1st Dan Grading
 –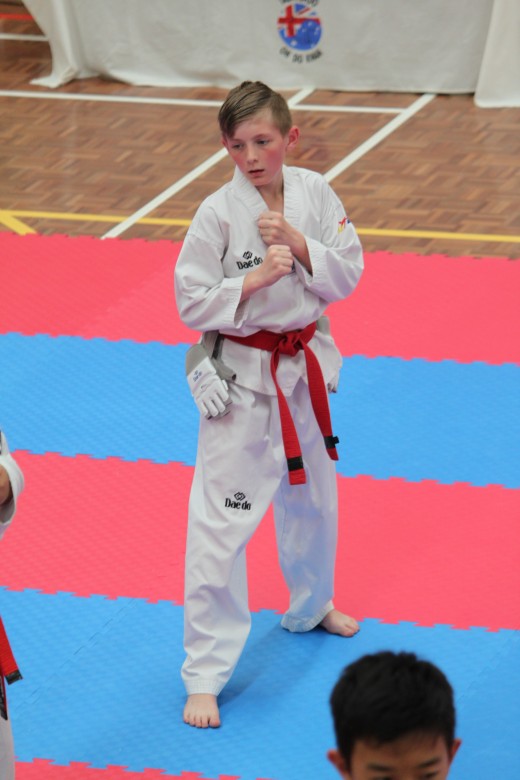 Jy Gamble During His 1st Dan Black belt Grading
–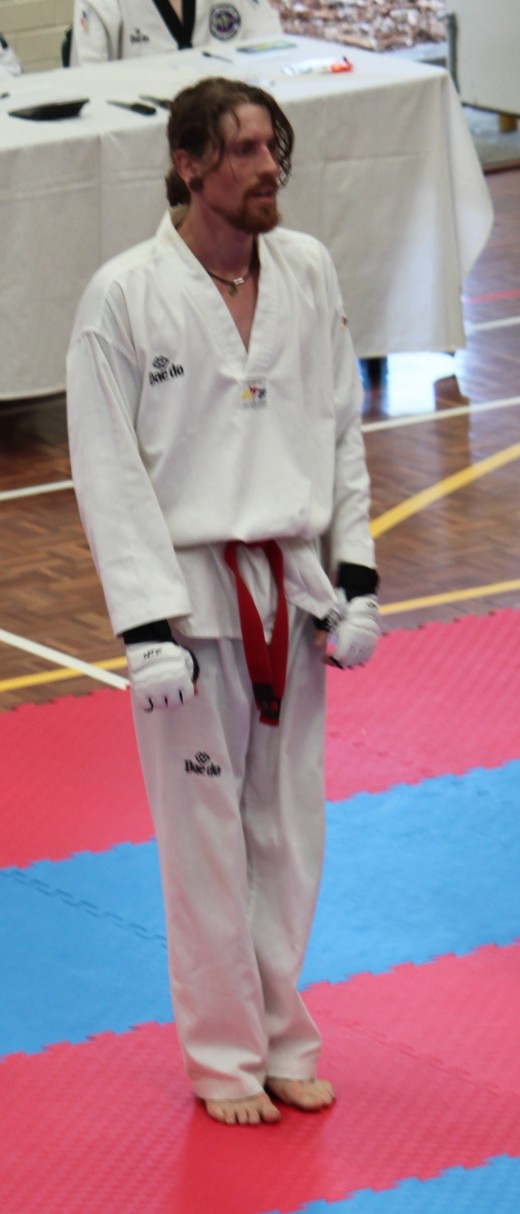 Luke Crane Ready For Next Sparring Match
–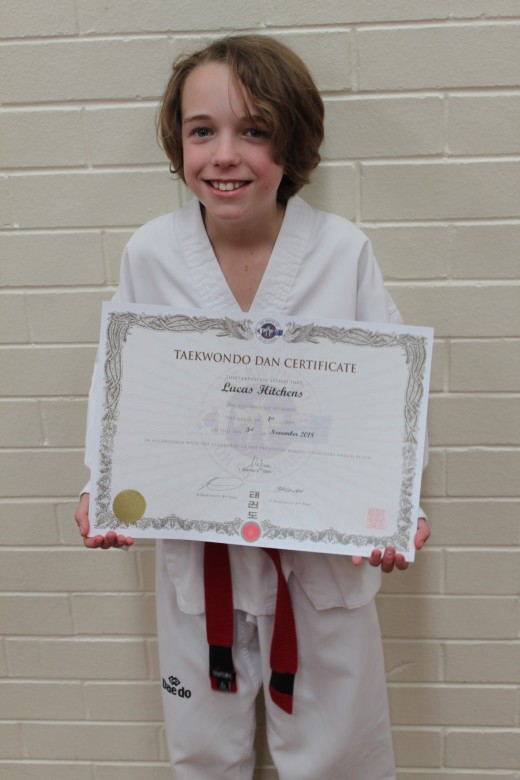 Lucas Hitchens With His 1st Dan Black Belt Certificate
–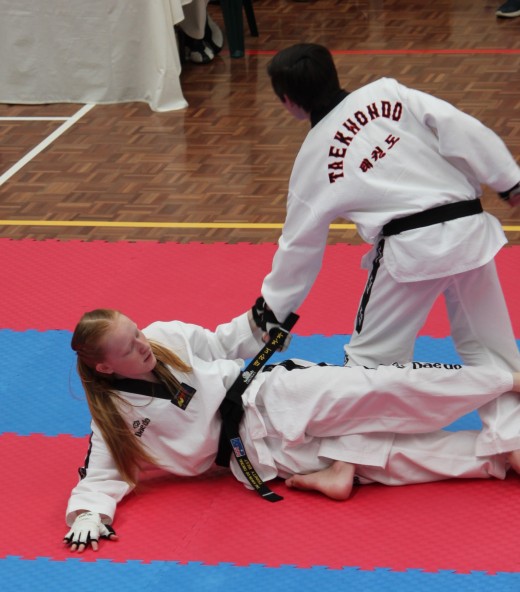 Trinity Best Applies Leg Scissor Takedown
–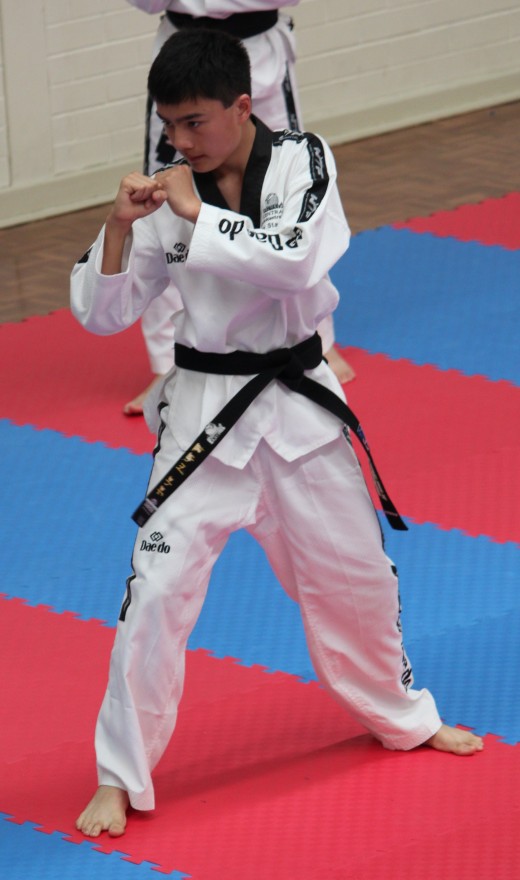 Kian Stapleton Was Very Focused
–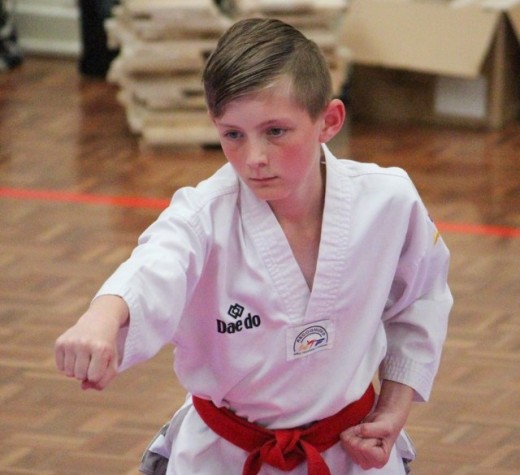 Jy Gamble Completing His Pattern (Poomsae)
–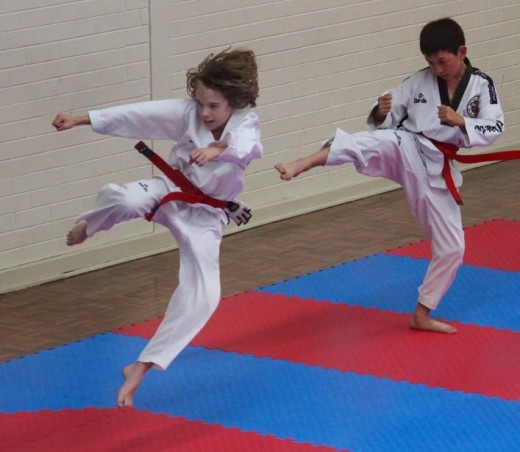 Lucas Hitchens Leaps Into A Tornado Kick (Jump Reverse Turning Kick)
–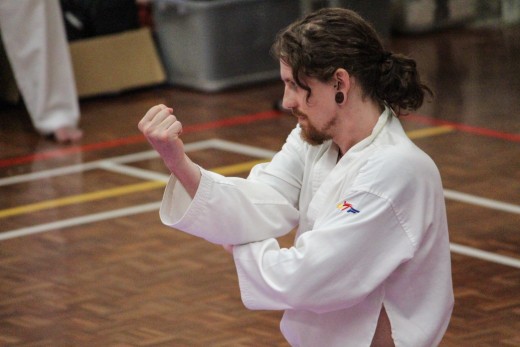 Luke Crane During His Patterns Examination
–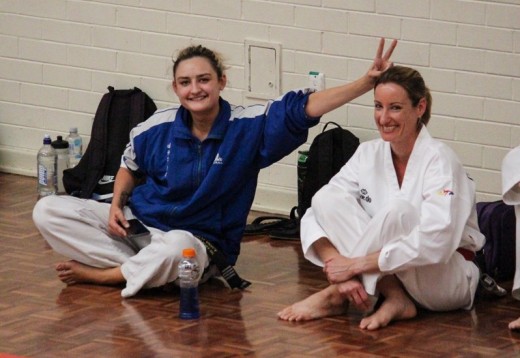 Head Instructor Ajana & Kelly Rowe Having Some Fun At The Grading
–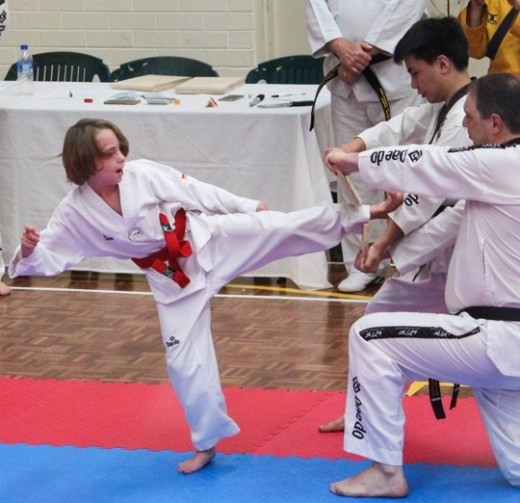 Lucas Hitchens Smashes His Boards At His Black Belt Grading
–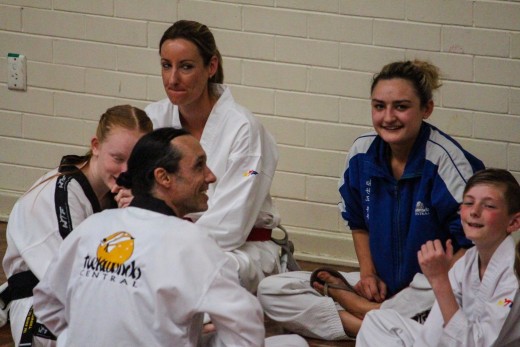 All The Group Rally Together To Lighten The Mood
–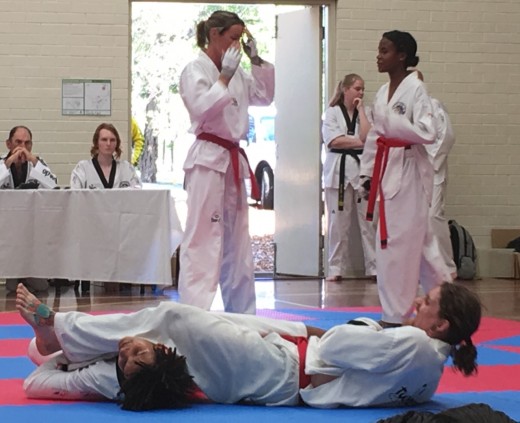 Luke Crane Applies An Arm Lock At The Grading
–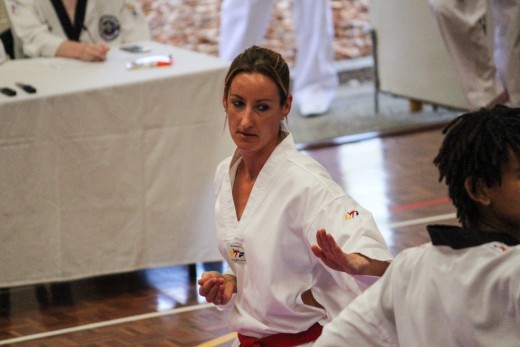 Kelly Rowe Focus Was Evident As She Completed Her Patterns
–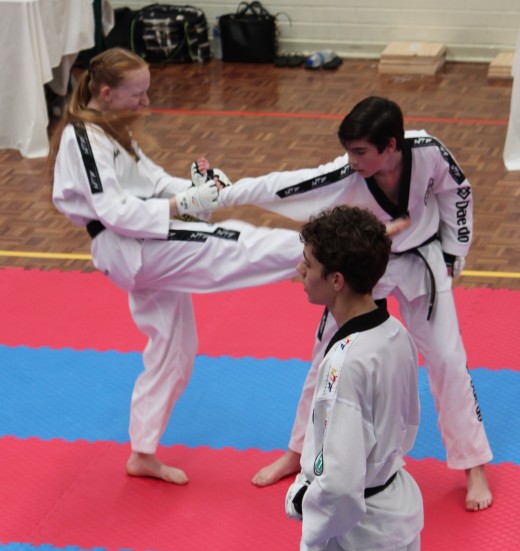 Trinity Best Demonstrates Self Defence Techniques On The Road To 2nd Dan Black Belt
–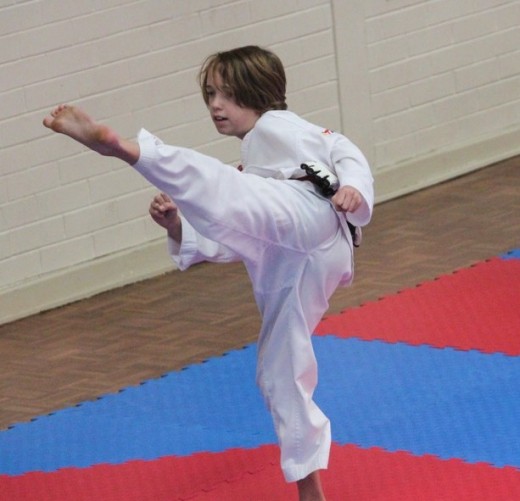 Lucas Hitchens Throws A Spin Kick During The Kicking
–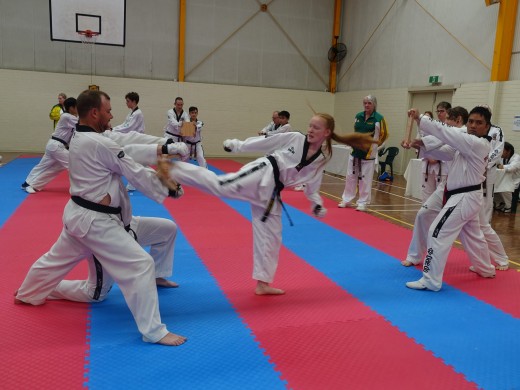 Trinity Best With An Impressive Board Break At The Grading
Watch Trinity Best Smash All Her Boards On Our Facebook Page – Click Here
–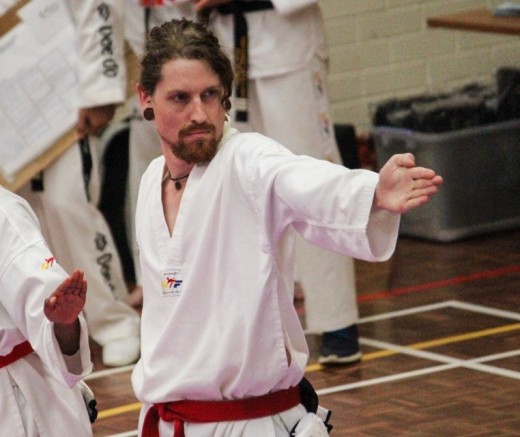 Luke Crane Demonstrates His Traditional Technique At Grading
–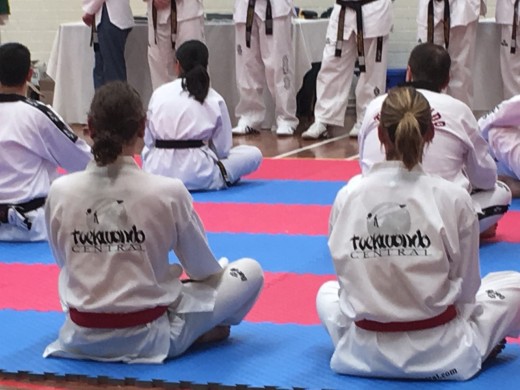 Did We Pass? Anxious Students Await The Result – Luke Crane & Kelly Rowe
–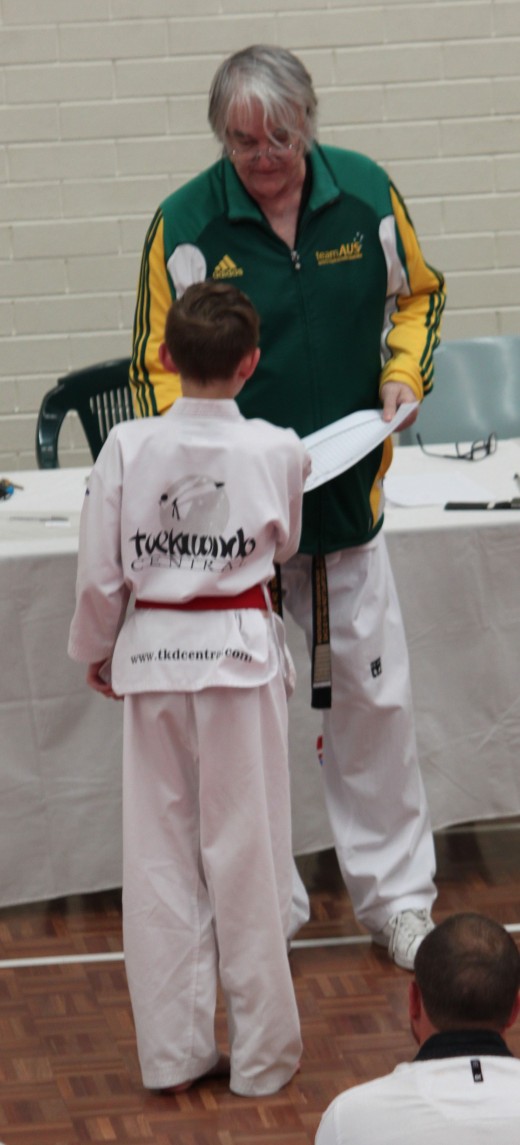 Jy Gamble Receives His Black belt Off Grandmaster Ross Hartnett
–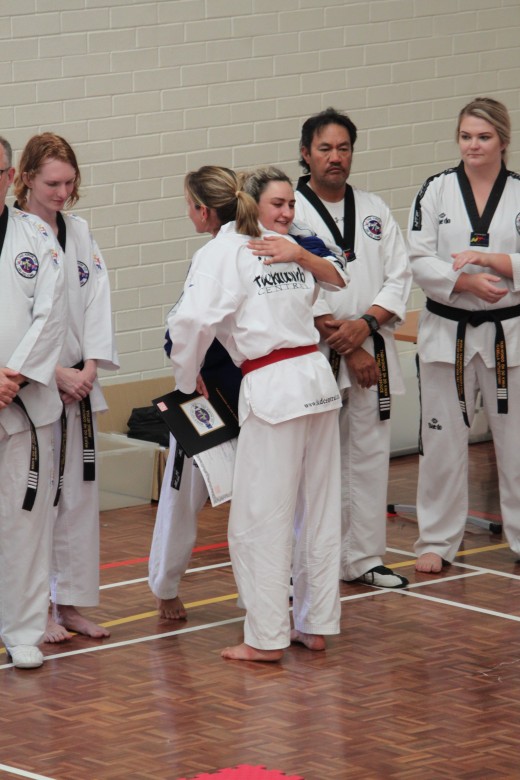 Head Instructor Ajana Plunkett embraces New Black Belt Kelly Rowe
–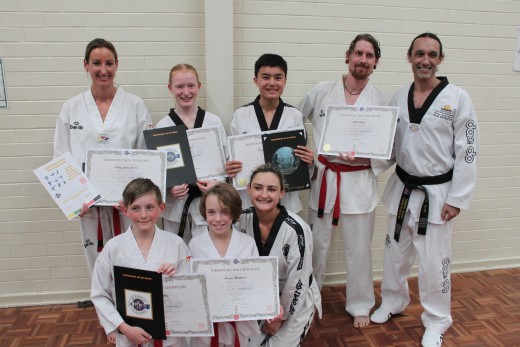 The Taekwondo Central 2018 November Grading Squad
Top L-R = Kelly Rowe, Trinity Best, Kian Stapleton, Luke Crane, Master Justin Warren
Front L-R = Jy Gamble, Lucas Hitchens, Head Instructor Ajana Plunkett
–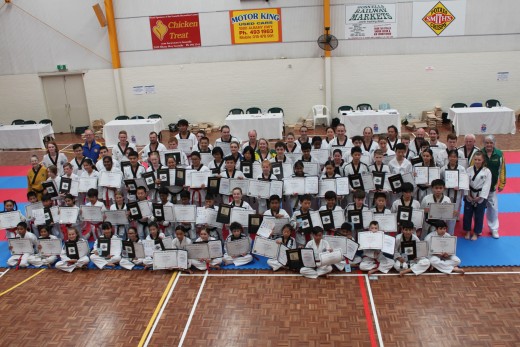 Homepage – Click Here
Timetable – Click Here
Paragon Program – Click Here
Calendar Of Upcoming Events – Click Here
We're On FACEBOOK –  Click Here
Summer Holiday Program 2019 ( SHP2019 ) – Click Here

Homepage – Click Here Timetable – Click … [Read More…]

Paragon : A model or example of profound … [Read More…]

Taekwondo Centrals Head Instructor 4th Dan Black Belt … [Read More…]

– – Martial Arts Inspired Fitness … [Read More…]