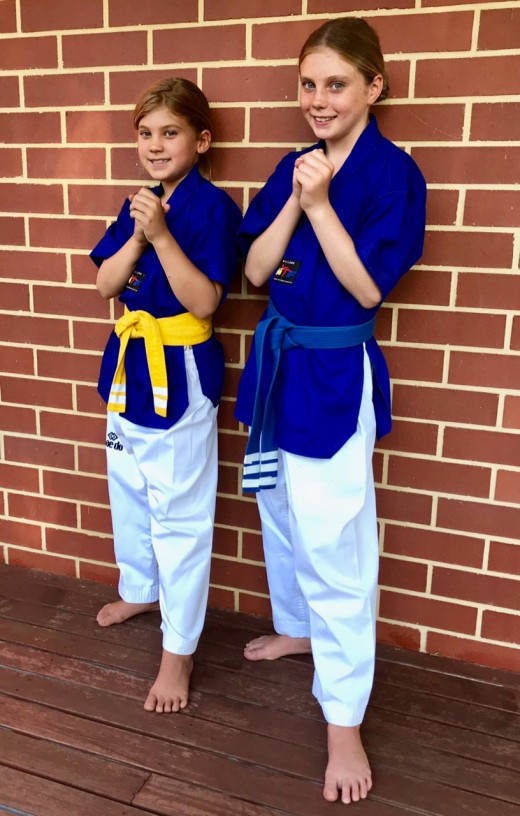 Our Taekwondo Central Summer Training Tops Are here and ready for persons wanting a cooler option to training
Worn by the instructors, Our Blue tops are now available to all members ranging from sizes 120cm – 200cm in both Blue V-Neck (Coloured Belts) or Black V-Neck (Black Belts)
However we have only ordered a limited amount for this year so it will be first in, first serve
LIMITED SUPPLY
We have the following in stock for Coloured Belts including Super Dragons
Blue V-Neck Summer Training Top
120 cm = 4  (2 sold)
130 cm = 4  (3 sold)
140 cm = 7  (5 sold)
150 cm = 8  (7 sold)   
160 cm = 13 (3 sold)
170 cm = 7   (2 sold)
180 cm = 7   
190 cm = 3   (1 sold)
200 cm = 2   (1 sold)
Black V-Neck

Summer Training Top

140 cm = 6 
150 cm = 11    
160 cm = 7   (1 sold)
170 cm = 7   (3 sold)
180 cm = 7   (3 sold)
190 cm = 5   
200 cm = 2
Our Pre-Start Special – Save 12.5%!
–
Hit the ground running in 2018 with our new blue tops. Order and pay for your top before Feb 1st and we will discount your top by over 12%
Normally
$40 Blue V-Neck
$90 Black V-Neck
January Special
=  $35 Blue V Neck (Includes Back Screened Logo)
=  $80 Black V Neck (Includes Embroided Logos On Front and Back)
Ready To Pick Up 1st Training Day
(Remember Limited Amount Available)
How To Order
CONTACT JUSTIN
Email – kidshield@hotmail.com
or sms  0407470964
Students Name       (eg Justin Warren)
Class                         (eg Bunbury Super Dragons)
Height In cm's        (eg 150cm)
How did you pay    (eg Paypal)

How To Pay
CASH 
Drop Cash To Ajana at SHP2018. Please give in sealed envelope well marked with your name
Click Here for SHP2018 Times
–
BANK TRANSFER 
Please Transfer To Account
J R Warren
BSB –  806015
ACC-  01554887
–
PAYPAL
To Email – kidshield@hotmail.com
Click Here For PAYPAL
Offer Closed 1st February 2018 – Get In Quick!!!
Homepage – Click Here
Timetable – Click Here
Paragon Program – Click Here
Calendar Of Upcoming Events – Click Here
—

COMING SOON

Lets have some fun in term 1 – we're giving … [Read More…]

– Starts Monday 5th February 2018  – Current & … [Read More…]

TERM 1 CLUB DATES     For Our Clubs … [Read More…]