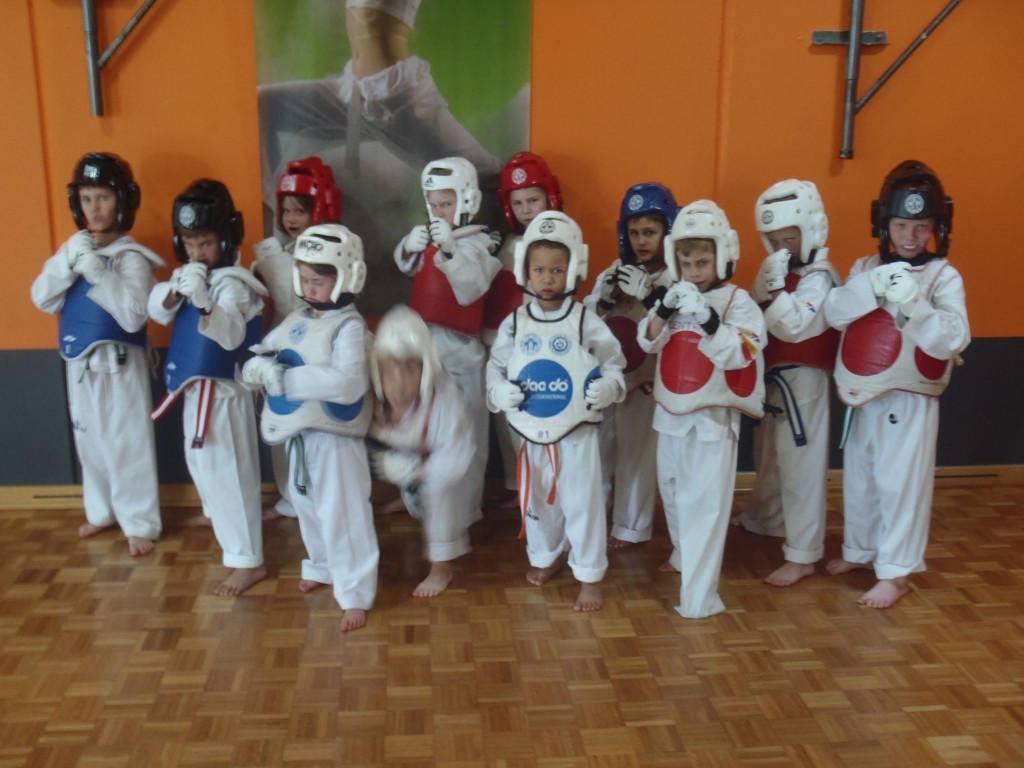 Pictured Above – Eaton Super Dragons Kids Martial Arts Padded Up Ready To Rumble With Some Safety Sparring
It was Action Week at Taekwondo Central & a chance for all members to test their might in a safe controlled environment.
With full padded protection that included, Gloves, Mouth Guards, Head Guards & Chest Guards, all members armoured up and tried
their skills out under the watchfull eyes of the Black Belts & Leadership Team. Some really showed their potential with a great combination of attack & defence skills and most importantly the only injuries being the odd shin knock or an elbow spike on the ankle.
"Learning To Protect Yourself without a small element of contact is like learning to swim but not actually going in the water" it also gives our members an idea of what to expect if theyre hit and how it feels to deliver a good hit, which are both essential to proper self protection
Sparring will be part of our next action week which will be in March 2015. Students are now focusing on their belt examination that starts from the 15th December
Back To Home Page
Click Here
Learn Martial Arts
Bunbury Martial Arts
Eaton Martial Arts
Australind Martial Arts
Dalyellup Martial Arts
Binningup Martial Arts
Capel Martial Arts
Burekup Martial Arts
Dardanup Martial Arts