Taekwondo Central Cyclones (Demo Team) had a great performance at the Dalyellup Founders Day.
With a large amount of Little Dragons, Super Dragons, Jnr Taekwondo and thankyou to Ben Buxton
and Leadership Team Member  Ajana Plunkett & Latest Leadership Team recruit Amelia Dale.
Smaller members of the team did displays that included kicking, board breaking, flying kicks, self defence
& patterns (poomsae). The crowd was also treated to Backflip Board Break  & Sideswipe Down Kick Break
and Ajana showed amazing skill ranging from a very powerfull 3 board break, Amazing self defence and a great flying kick
as part of the team. Head Instructor Justin Warren performed a giant flying kick & a very high step up Jump Back Kick
Thanks to all that put in the training and time to help out our club, our next demo will be
Saturday 26th November at the Binningup Springfest.All level required from
Little Dragonfly, Little Dragon, Little Dragonettes, Super Dragon
Junior Taekwondo, Open Taekwondo
For training times to get involvedclick here.
Back To Home Page
Click Here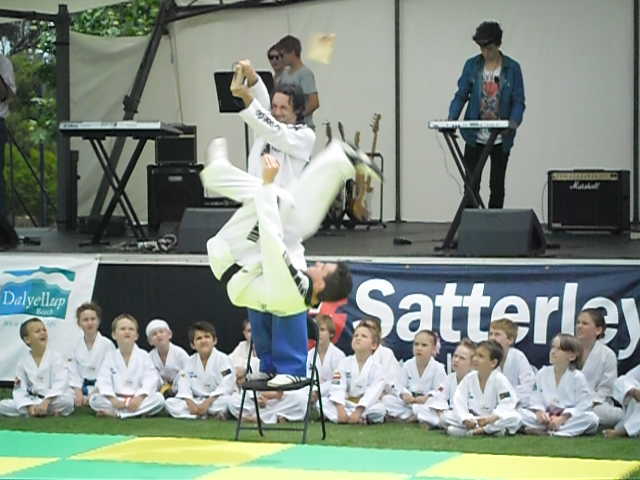 Taekwondo Central Black Belt Ben Buxton Destroys a Board with his amazing Back Flip Kick with the team watching on in amazement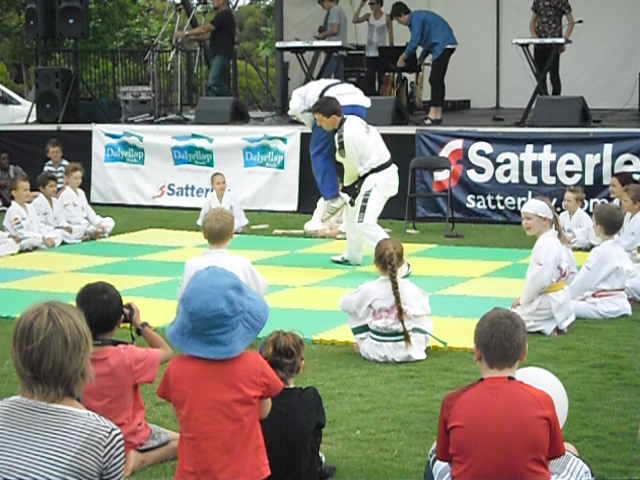 Taekwondo Central Head Instructor Justin Warren Rolls Ben Buxton with A High Climbing into Rolling  Armbar During Circle Self Defence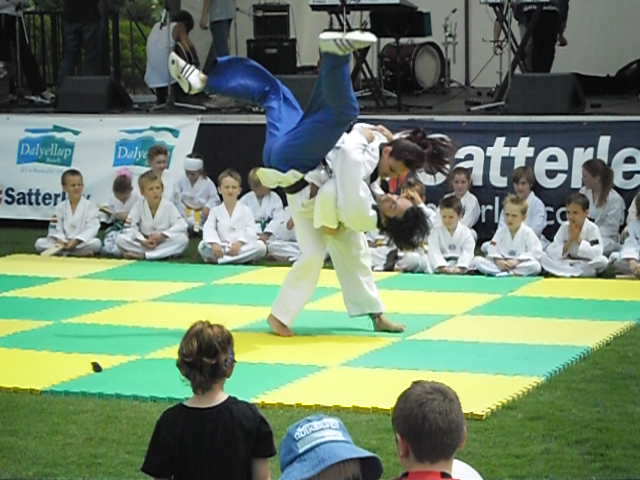 Taekwondo Central Leadership Team Members – Ajana Plunkett Hip Throws Justin Warren during the Teens Self Defence Section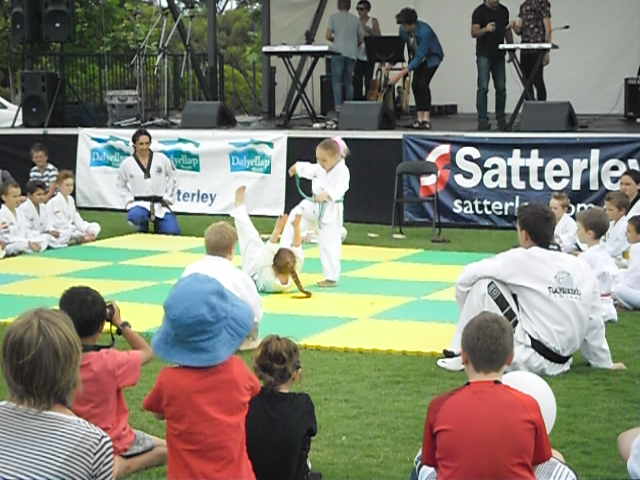 Gia Johansen & Jac Austin demonstrate self defence during circle self defence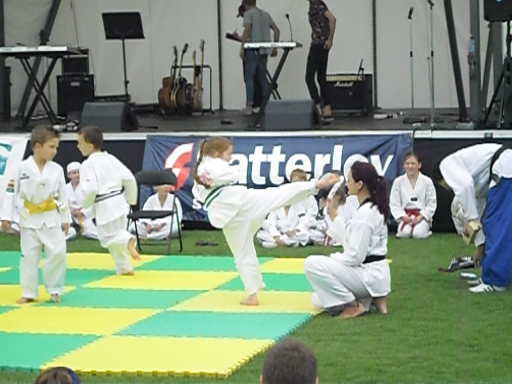 Jac Austin demonstrates a Turning kick with Ajana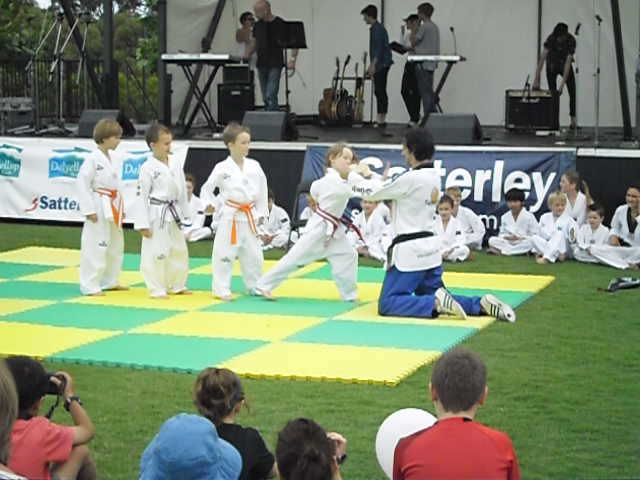 Wade Morton smashes a board with a powerful Palm Strike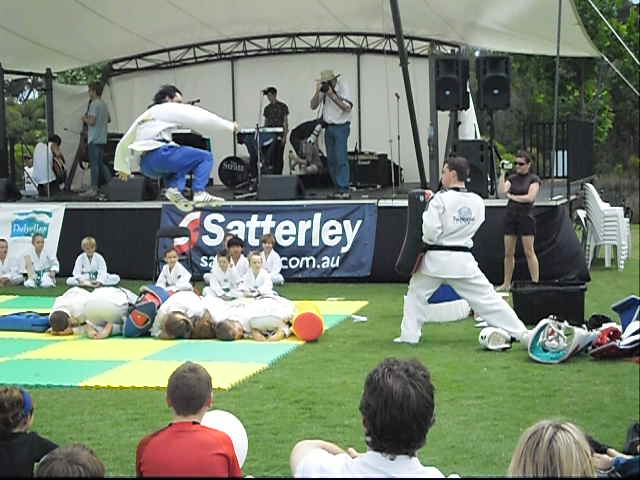 Justin Flys