John Crawford – Courage Under Fire
In Order To Rise From Its Ashes, A Phoenix Must First Burn
By Kristy Hitchens – Brown Mouse Communications  /  www.TheMortalMouse.com
At just 20-years-old, Taekwondo Central Instructor and 3rd Dan Black Belt John Crawford has had to eyeball the kind of demons most of us would like to think NO ONE at his young age should have to stare down. About two-and-a-half years ago he entered a period of darkness he would rather forget but over the worst of it now, John credits two things for driving him through it.
His Mum.
And Taekwondo.
Right now you might be wondering if we are talking about the SAME person. That lanky larrikin of an instructor with a wide cheeky grin and usually wearing a beanie or cap on backwards. Often you'll see him with children literally hanging off every limb or having a laugh with the adult students. That one who mostly seems so laid back and relaxed about things, you'd swear he didn't have a care in the world. Maybe you have even thought – as a Taekwondo Instructor – he should be more serious, less casual with people?
But what if you knew that John's efforts to make people smile was a very deliberate act on his behalf and something he sees as an important part of the relationship he enjoys with club members? It is deliberate AND he has good reason for it. Most people wouldn't realise but John, more than most, knows the TRUE value of making someone smile, of ensuring you take the opportunity in life to have a good laugh.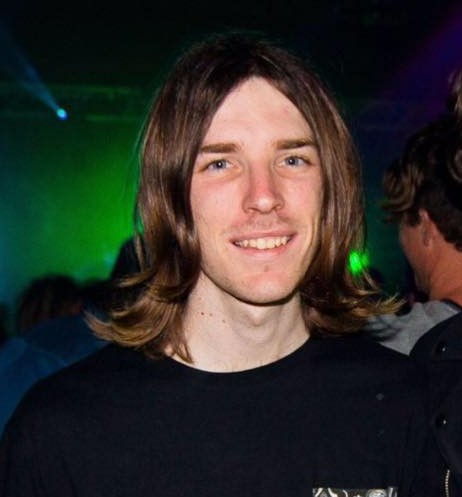 Almost three years ago, John accidentally set fire to his torso while using a grinder to cut metal. He was only three months into an Apprenticeship as a Boiler Maker. John suffered second and third degree burns down his right side from under his arm to his waist, and fingers as he tried in desperation to pat out the flames. Recovery was long and slow and he didn't return to work until eight months after the accident. And when he did, the trauma of the event had left scars on the inside far deeper than the flames had done on the outside. He persevered for another three months with the job but ultimately had to resign knowing it was unlikely he would ever be able to return to a similar kind of work again. 
Instead he turned to "the only other thing I was good at", appealing to Taekwondo Central's Master Justin Warren for a full-time teaching position. Having taught John since he was 10, coached him to (at that stage) 2nd Dan Black Belt level and begun the process of transforming him into a leader within the club, Master Justin agreed.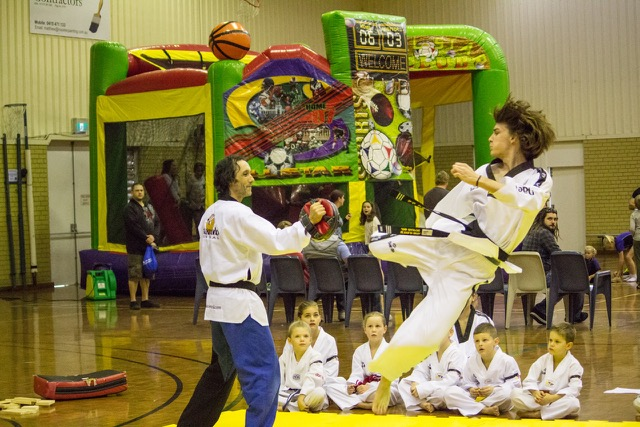 It's possible he did give this plan some consideration though, since at John's very first Taekwondo class, Master Justin asked him to sit out because he was mucking around too much! And according to John, what Master Justin had to say was little match for the spray he received from his Mum after that class. "She's my best friend and my worst enemy in one," he says with that trademark grin. Soon after that first class though, something clicked into place for John because while the two mates he had started training with dropped off only a few grading exams in, John just kept on going.
Even in the early days, he remembers loving the physical and mental challenge Taekwondo provided for him. A keen soccer play as well, even that eventually had to go so he could concentrate more on his school studies…and Taekwondo! 
Looking back John says self-confidence was always an issue for him and the reason he decided against entering tournaments. A crying shame given the lightning quick reflexes he displays during class demonstrations. John feels he was just starting to find that inner confidence too thanks to his Taekwondo training but the accident forced him to start re-building from the ground up once again. He says he's not there yet but anyone who has paid close attention to his teaching style in recent months would suggest that he is well on his way to physical and emotional recovery, having stepped up in focus and intensity as well as taking on leadership of the Sunday Sparring Class.
The challenge for him now, he knows, is to develop his teaching skills in a way that allows him to hold onto the joy he brings to the role without compromising respect and control from particularly younger students. John's casual and sometimes even cavalier demeanour masks his deep love of Taekwondo and commitment to his work. But spend more than a few minutes talking with him and it soon becomes very evident.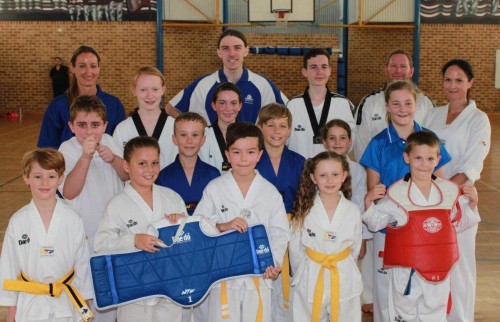 Next year he will attempt his 4th Dan Black Belt grading but he won't stop there. John has his sights set on 8th Dan which he calculates he will achieve at about age 46. All of a sudden you come to realise this laid back cool cat has a fierce stubborn streak and a quiet determination which have no doubt been valuable contributors to his ongoing recovery from previous trauma.
"Taekwondo is the one thing I'm good at," he says. "I find I can just relax through it and it calms down my thinking."
John's story serves as a stunning reminder that the benefits Taekwondo can bring to people's lives go far beyond the physical.
Courage. Confidence. Comradery. Calm.
 Homepage – Click Here
Timetable – Click Here
Paragon Program – Click Here
Calendar Of Upcoming Events – Click Here