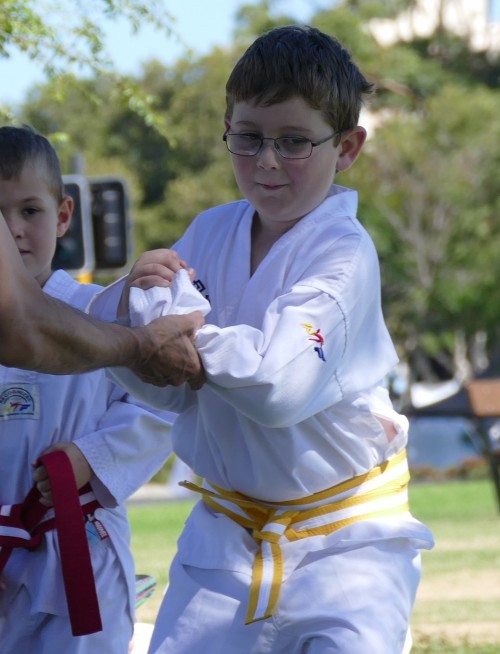 We are devastated to hear the news of the loss of our Bunbury Little Dragons "Captain" Aidan Smithies
The 7 year old tragically died in a motorcycle accident over the weekend near Katanning.
Aiden was a wonderful young child who loved his Taekwondo and was a regular in our demo team.
The teaching team at Taekwondo Central are heart broken and we will miss him dearly
Our sincere sympathy to Leigh and the Smithies family, we will be shedding many tears with you.
Class Turn Face Captain Aidan
Charyot (Attention)
Kyung nae (Bow)
 If you are a member of Taekwondo Central then come be in our Demo for Aiden.
The team will have a black armband in memory of one of our captains
It will be for the South West Sports Centre Open Day – Click Here For Details
Paragon : A model or example of profound … [Read More…]
John Crawford (3rd Dan Black Belt) smashes a board with … [Read More…]