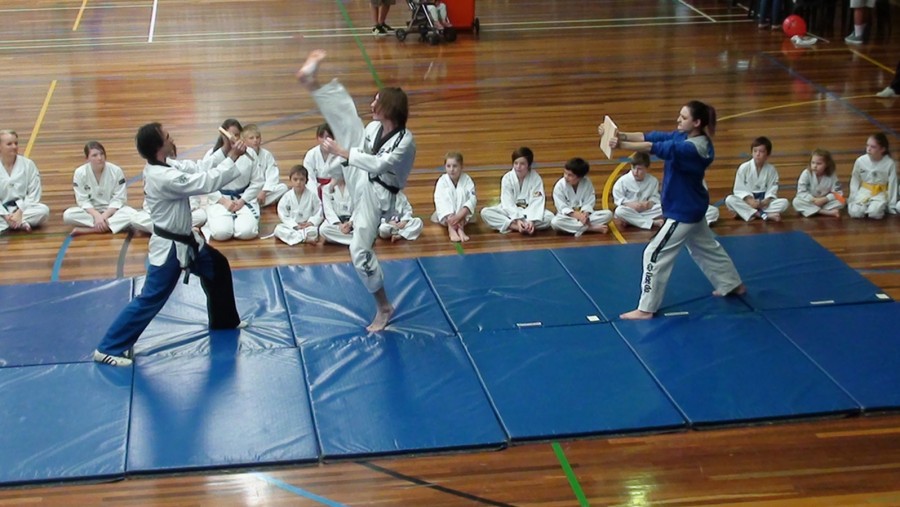 John Crawford (3rd Dan Black Belt) smashes a board with an impressive axe kick
Thank You to the 28 members who got involved in our demonstration. with little prep time I was so proud of everyone who stepped up and just had a good time with us all.
Fantastically every board broke, and everyone performed just awesome from our Little Dragonflies John & Flynn right up to our Adults Rebecca, Jacky and of course a big thankyou to John and Ajana for all the running around.
I'm especially proud of a few of you who had to overcome nerves and pressure of performing in front of the public. Everyone really stepped up in a very short organisation period.
I've been flooded with great comments on my phone and we've been asked back again next year. great job to you all.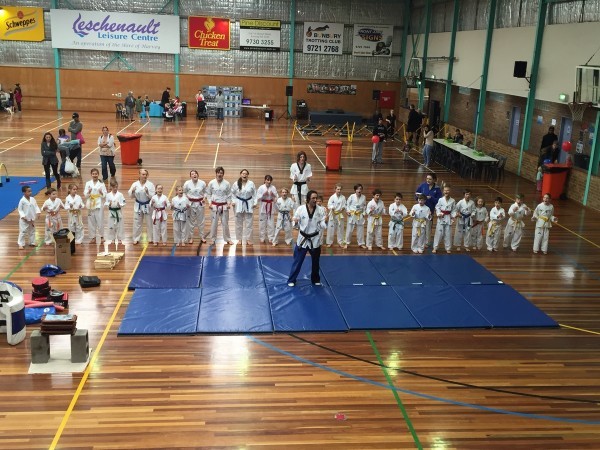 The Whole Team Chanting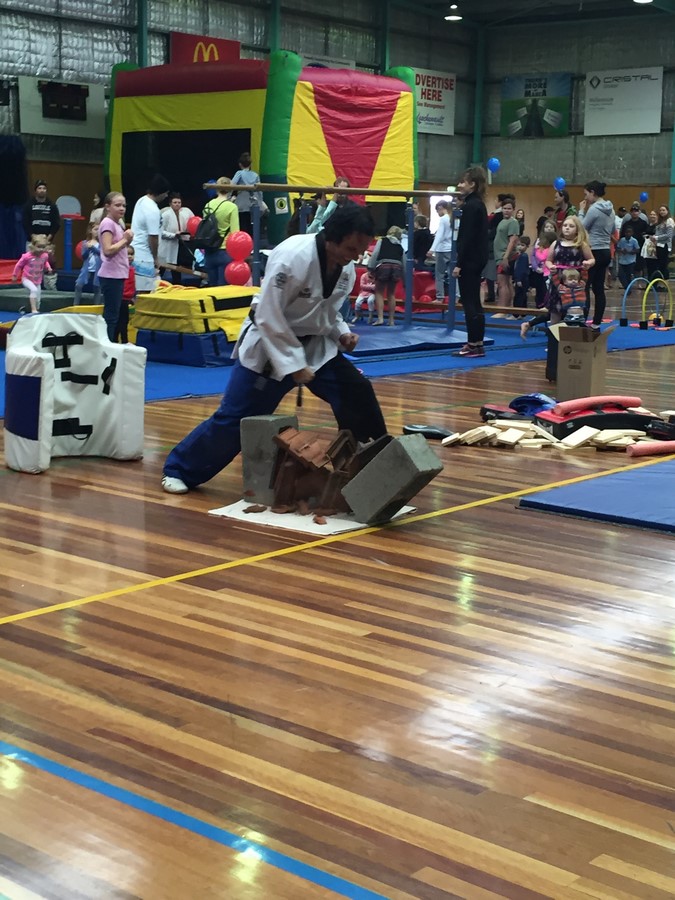 Master Justin Warren Smashes Roof Tiles at LLC Open Day
If you have any photos of the demo send them to me at kidshield@hotmail.com or stick them on a usb key and bring to training. I would like to add more to the webpage. Some have started to appear in my inbox
Homepage – Click Here
Timetable – Click Here
New Busselton Kids Martial Arts Classes – Click Here

Paragon : A model or example of profound … [Read More…]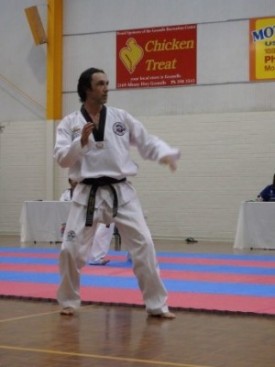 Taekwondo Centrals Master Head … [Read More…]

Ajana Plunkett (4th Dan), John … [Read More…]

Term 2 Start Dates Bunbury Martial Arts – From … [Read More…]

The latest Anti-Scan Technology, exactly like "Scan … [Read More…]