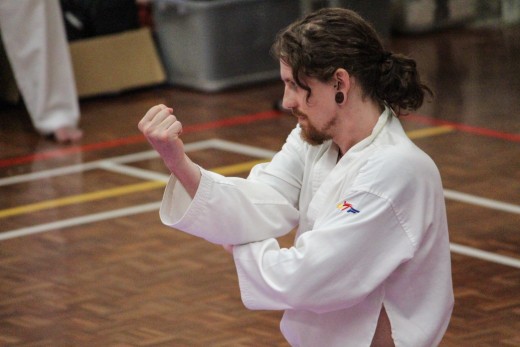 By Luke Crane, 1st Dan Black Belt
It's November 4th, I'm sitting passenger side of my car heading to Dunsborough for a family catch up. The last 24 hours has been an absolute blur.
The events of November 3rd's Black Belt Dan Grading still haven't fully sunk in. Everything feels so surreal.
I have achieved something most people never will. I have obtained my Black Belt along with 5 others from my Taekwondo Central family.
Together we all further cemented our footings into our own Taekwondo journeys. Four of us obtaining our First Dan Black Belt and two of us reaching Second Dan.
I could not be more proud of the amazing effort each of us has put into preparing for yesterday's grading. Blood, sweat, tears, injuries, sickness. We have all experienced a wide range of emotions pushing ourselves above and beyond our limits, and it payed off for every one of us.
Watching Lucas and Jy nailing their patterns, Kian with his lightning fast moves through his sparring, Trinity flawlessly and effortlessly breaking each of her boards with such fluid motion. Kelly's beautiful stances with such precise technique also managing to take out a best in grading award.
See The Whole Teams Grading Day Photos – Click Here
I am beyond proud of each of these people's efforts, I am so proud to have been part of their grading.
So how did I get here? What led me to this point?
A big part of my journey, as many who know me, is my daughter Remy's influence. Without enrolling her into Taekwondo Central, I may never have been standing where I was yesterday.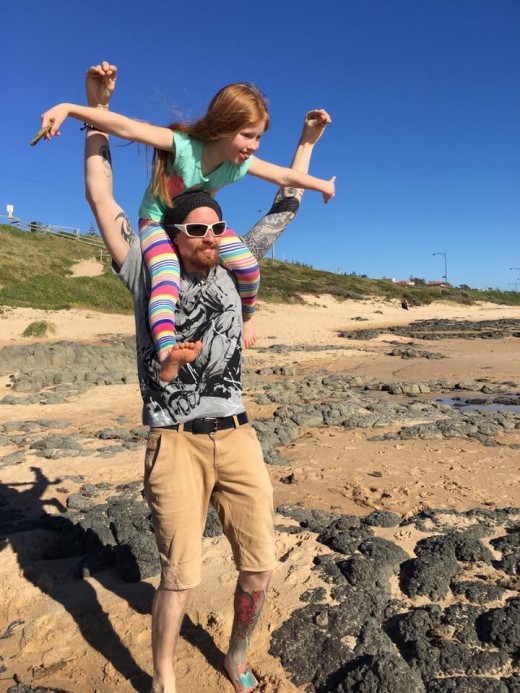 I have never been a confident person. In the past I may have even seemed quite the nervous type. I find it difficult to start a conversation with someone I don't know. I have no problems holding a conversation but I've always felt as if I'm interrupting something, or that no-one's really interested in hearing what I have to say.
I used to get stuck in my own head a lot, I used to listen to my cautious thoughts too much, and I never jumped at opportunities that maybe I should have. Over many years, I slowly worked out that this was not the way to live.
I slowly corrected my thought patterns, I managed to move those cautious thoughts aside and allowed myself to breathe, to realise how draining all these excess thoughts were.
Taekwondo has been a big part of defeating my insecurities, building courage, building relationships, building strength, honour and determination. Taekwondo has done amazing things for me and I will always look back and be so proud of everything I have achieved within Taekwondo and my life as a whole since.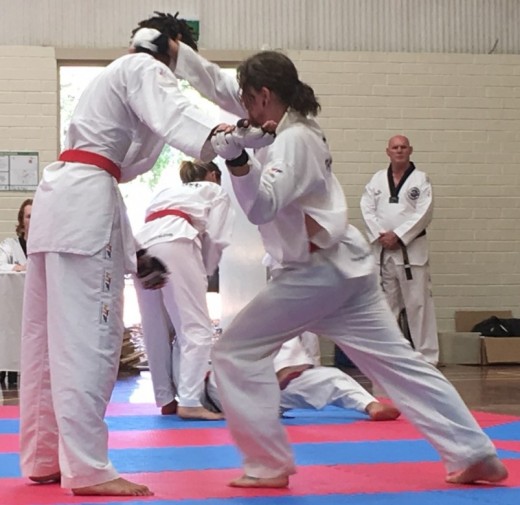 I started training back in September 2016 and I couldn't be more proud of myself for hitting my second milestone in Taekwondo on November 3rd, 2018: Achieving my First Dan Black Belt.
The first milestone I set for myself was to be able to straighten my leg above my head in warm-up stretches. I achieved that roughly one year into my journey.
My next milestone: 2nd Dan Black Belt. There have also been several unexpected milestones that have popped up unknowingly during my time training. I joined the leadership team and very quickly made my way to Assistant Instructor at Taekwondo Central.
This was something I never saw myself doing yet something that I absolutely love. Becoming a full-time instructor would be amazing, it's definitely on my list of to do's.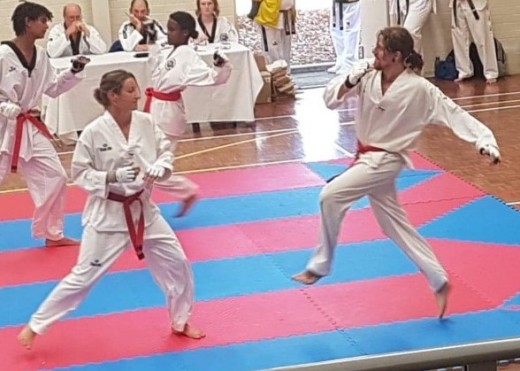 However let's back up a bit.
Earlier I mentioned that I only started training in September 2016 and managed to obtain my Black Belt on November 3rd, 2018. How in just over 2 years have I got to this level when it generally takes 4 years?
Based on this you might be thinking getting a Black Belt is a walk in the park.
Well I've got news for you, it's not! There is nothing easy about obtaining such a feat. It requires commitment, strength, focus, resilience, stamina it requires the drive to never give up.
You will at some stage be in pain, it may be new muscles forming that have never been used, you may suffer from such pains as shin splints which can be extremely painful for some, it may just be a simple accidental collision during sparring, over stretching, pushing yourself too far too quickly.
At some stage you will hurt, and that's all part of the journey.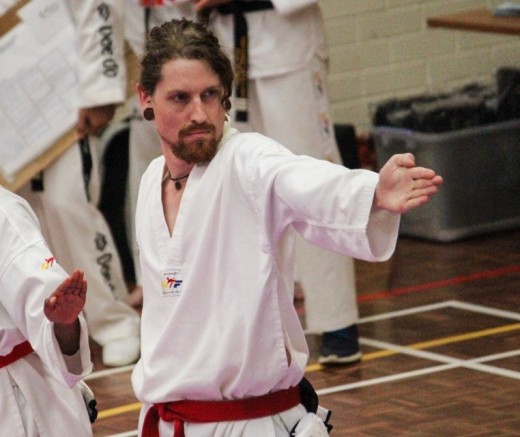 I had the "pleasure" of a major shin collision a week and a half before grading. I didn't know it at the time but when I got home I had a lump the size of my fist on my leg.
I was barely able to walk and had to keep my leg elevated and iced up. Only the day of my grading was I finally able to see my ankle because the majority of swelling and bruising had gone down.
Was I concerned about my grading due to this injury?
I hadn't done any sparring since the collision and I had at least 8 rounds of sparring coming up as part of my grading. So the answer to my question was yes! I was concerned, I knew that I wasn't able to perform to a level I know I can.
But it wasn't going to stop me, it didn't stop me. I pushed past it.
My leg was hit a few times, and believe me, it hurt! But I wasn't going to let this stop me from coming and achieving my goal for the day and it didn't.
So minus all of the above, all of the extra training (you would see me within our club 6 days a week either training or helping others train) what else was required to help me go for black?
It's simple really. I now realise it's the key to achieving anything you set your mind to.
Believe in yourself, and trust in the people who are helping you through that journey.
Master Justin, Instructors Ajana and John, none of them would tell you to go for this amazing achievement if they didn't believe you were ready. Listen to those who are helping you out, they want nothing more than to help you succeed and succeed we did.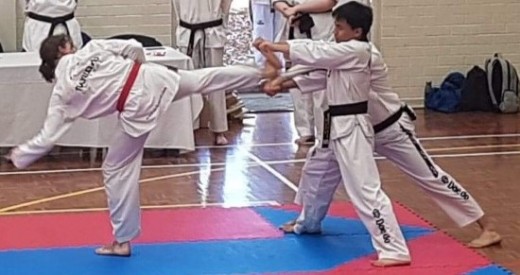 My journey however doesn't end here.
I will continue to teach and train and better myself and my knowledge about this amazing sport, Taekwondo.
Black is just the beginning. It's the end of my probation to prove that I'm worthy of holding this world recognised certification. The real journey begins now
Homepage – Click Here
Timetable – Click Here
Paragon Program – Click Here
Calendar Of Upcoming Events – Click Here
We're On FACEBOOK –  Click Here
Summer Holiday Program 2019 ( SHP2019 ) – Click Here

What is Taekwondo to me? By Taekwondo Central … [Read More…]

– THE UNSPOKEN TEST OF MARTIAL ARTS – Master Justin … [Read More…]

A Truly Amazing Young Women – Trinity Best has an … [Read More…]

The importance of young women learning martial arts and … [Read More…]

Why I Love Martial Arts and Why all Women Should As … [Read More…]

By Kristy Hitchens – Brown Mouse Communications + … [Read More…]

Tahlia Gowland has been involved in Taekwondo Central … [Read More…]