Thanks to Bunbury St John Ambulance Centre & Melanie Buhlman of ECU & Taekwondo Central,
We were given a great opportunity to improve skills by attending a first aid course that was sports related.
Ajana Plunkett, John Crawford, Luke Crane, Kelly Platts, Rebecca Collis, Melanie Buhlman & Gary Veljacich all represented the club at the event
The course included basic life support with the DRSABCD action plan where we resuscitated and defibrillated the mannequins. Adapting the recovery position to a person with suspected head, neck and/or spinal injuries, applying splints, slings and pressure bandages to each other so the we became familiar with immobilising sprains, strains fractures, dislocations and managing a severely bleeding wound.  Epi-pens to treat allergic reactions were also covered, with an emergency action. plan for asthma attacks and learned what to do if a person gets winded or faints.
Also included were first aid treatment of eye and dental injuries as well as choking on a foreign body, such as a mouth guard.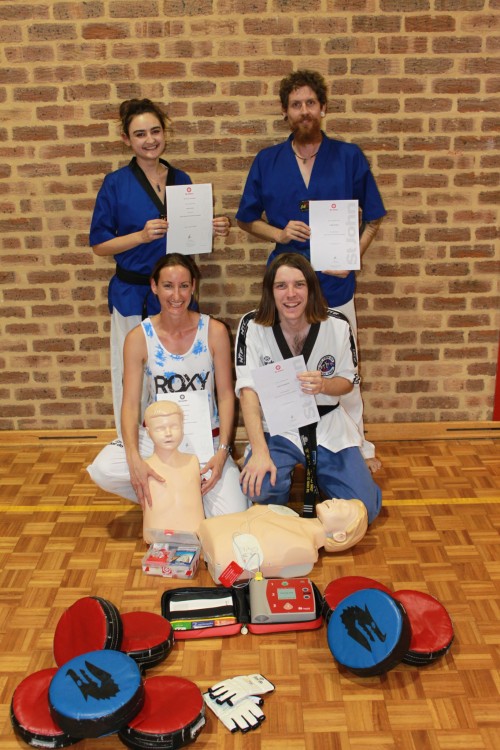 Ajana Plunkett (Head Instructor) , Luke Crane (Leader), Kelly Platts (Assistant), John Crawford (Instuctor)
.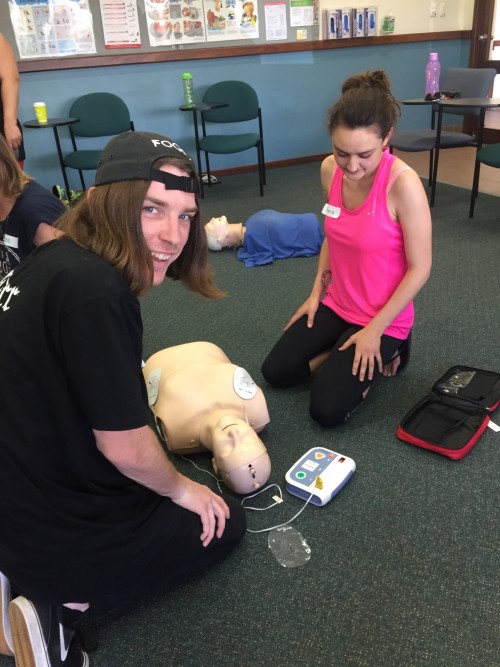 John Crawford & Ajana Plunkett
 .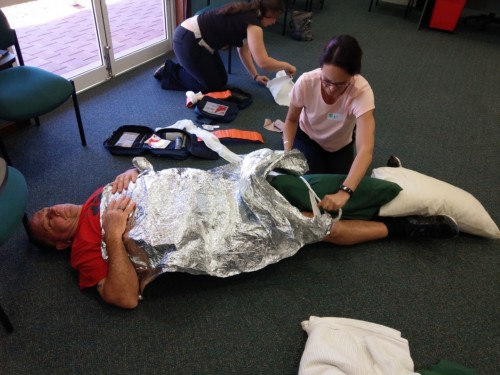 Gary Veljacich treated by Mel Buhlman
.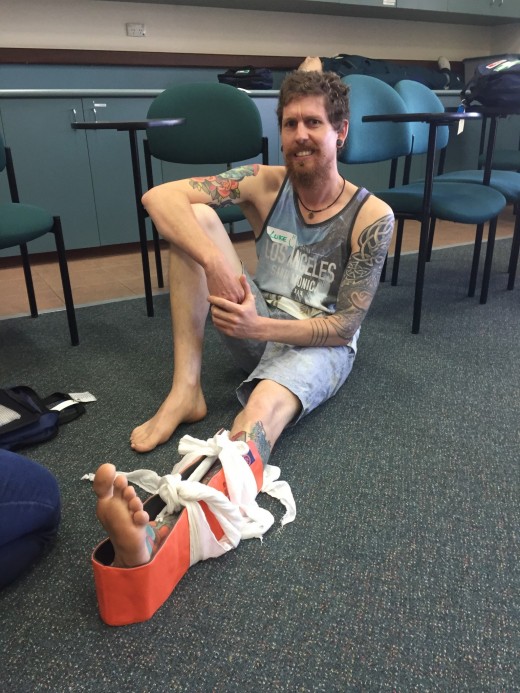 Luke Crane
.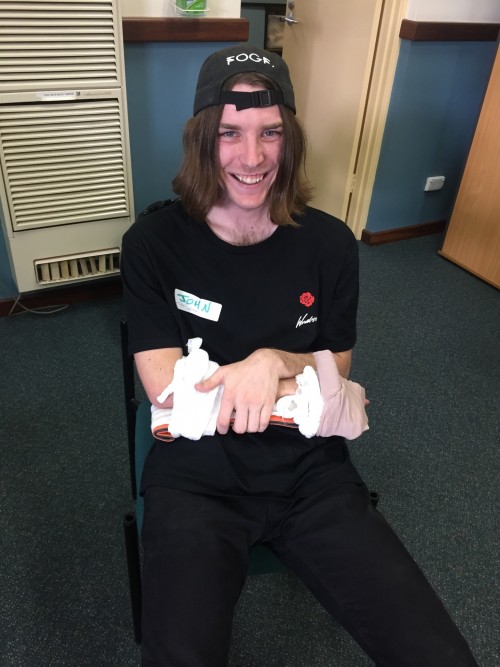 John Crawford
.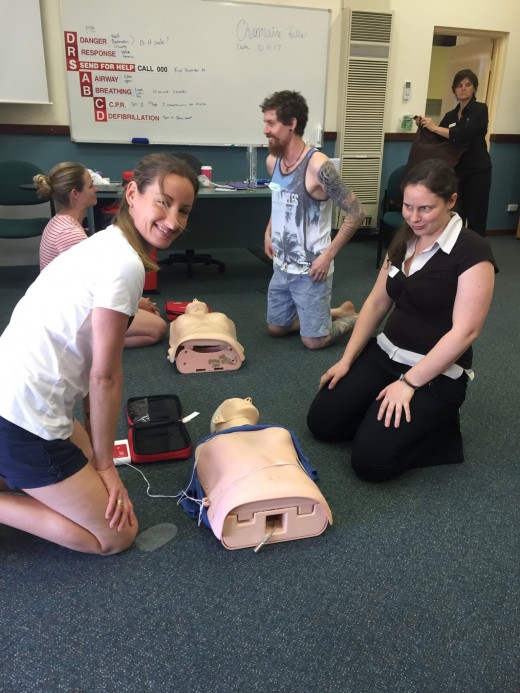 Kelly Platts & Rebecca Collis
.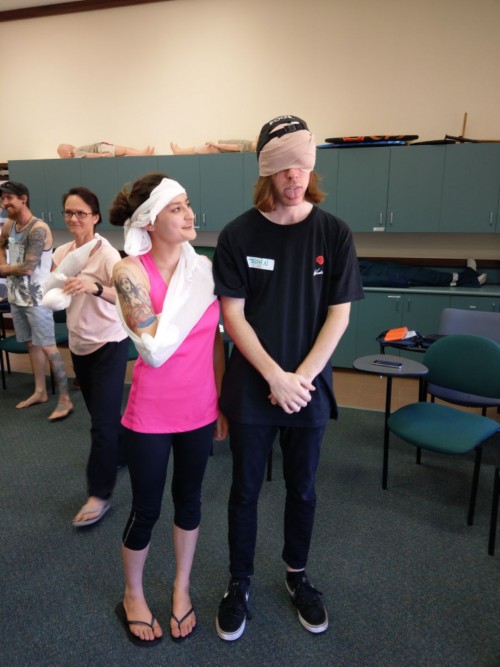 Ajana Plunkett & John Crawford
.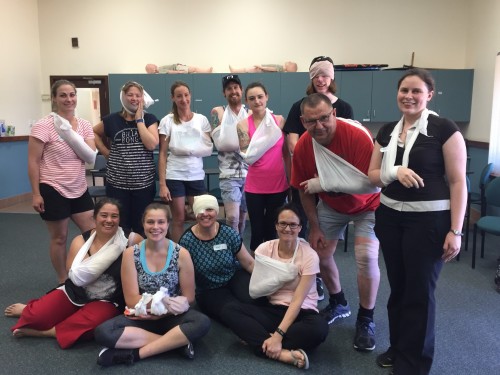 Back Row = Bec (Registered Nurse), Lee (Registered Nurse), Kelly (TKDCentral), Luke (TKDCentral), Ajana (TKDCentral), John (TKDCentral), Gary (TKDCentral), Rebecca (TKDCentral)
Front Row = Verity (ECU Nursing), Nicola (ECU Nursing), Nicole (Registered Nurse), Melanie (ECU Nurse Lecturer & TKDCentral)
–
Homepage – Click Here
Timetable – Click Here
Summer Holiday Program 2018 ( SHP2018 ) – Click Here
Calendar Of Upcoming Events – Click Here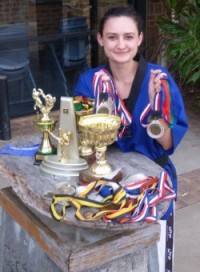 By Kristy Hitchens – Brown Mouse … [Read More…]

Taekwondo Centrals Board Breaking Seminar was a great … [Read

—  By Kristy Hitchens – Brown Mouse … [Read More…]

By Kelly Platts The Rotary South West Youth … [Read More…]

"Its not what you do for your children, Its what you … [Read More…]