Can You Really Kick? Lets Find Out!
Take My Personal Level Checker Technique Test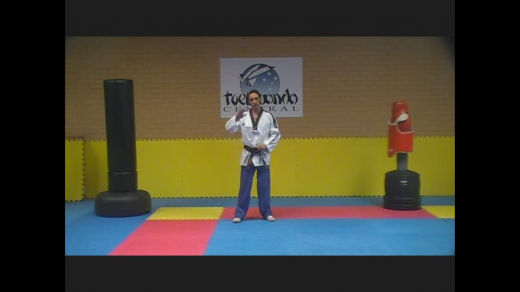 Balance & Technique are 2 of the major factors of developing a controlled kick.
Whether it be a grading examination or a kick to finish an aggressor. being able to maintain balance, control with correct body mechanics, kinetic linking and flexibility all add to the desired result.
Being able to control your kick like you do a punch is a great self defence tool and in many cases an unexpected one the surprises
In class, I think one of the best drills to practise is the Short Axe – Turning Kick – Side Kick Drill.
It really catches out the puffy chest individuals who give a lot of unwanted advise about your technique.
THE KICKING TECHNIQUE TEST 1
This will show your where your kicks lag. your flexibility is falling short and your targeting is on
This is my personal little skill checker that I turn to get a quick look at my forward kicks. It will test your hamstring and groin flexibility.
It will also test the strength of the "Leg Lifting" muscles at both the front and side
The kicking actions include a leg contraction, an extension or flick and a push action
Target Areas are all different and so are support foot angles and there is 2 parts.
1 – In The Air (Technique)       2 – On A Heavy Target (Power)


The Kicking Technique Test 1
All 3 Kicks must have the correct knee chamber
All 3 Kicks must have the correct delivery of impact
All 3 Kicks must have the correct support foot rotations
All 3 Kicks must have the correct kicking foot positions
All 3 Kicks must be able to be done in the air and on a bag
All 3 Kicks must be done balancing on 1 leg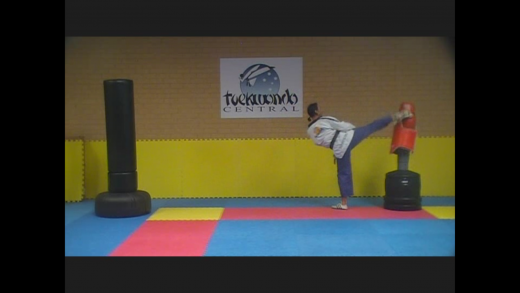 Download Your Free Lesson Below And Test Your Kick – Make Sure You Stretch First
Homepage – Click Here
Timetable – Click Here
Paragon Program – Click Here
Calendar Of Upcoming Events – Click Here

TERM UPCOMING CLUB DATES   For Our Clubs … [Read More…]

Term Start Dates Bunbury Martial Arts – From … [Read More…]

The story by Kristy Hitchens first published on the … [Read More…]

Pictured here at 43, Master Justin Warren Focuses On … [Read More…]