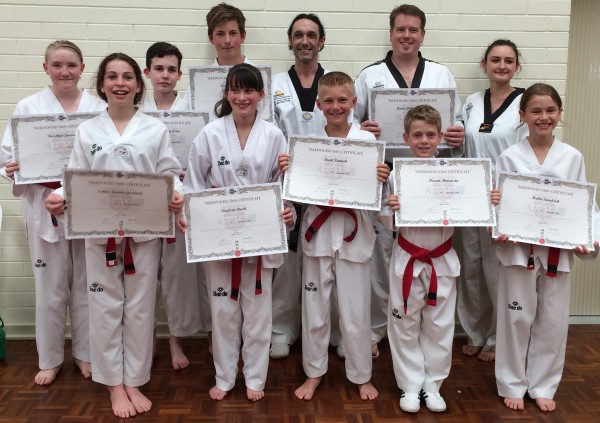 L to R.      Brooklyn Jauncey, Tahlia Gowland, Max Avins, Declan Higgins, Madison Booth, Justin Warren, Brent Tankink, David Brown, Deacon Malatesta, Ajana Plunkett & Mollie Swarbrick
Its Our Greatest number passing black belt to date. The State Ohdokwan Black Belt Grading was held on the 4th November 2016 in Gosnells in which all our members did us proud amongst 80 attaempting the grading
David Browne lead the charge passing his 2nd Dan Black Belt, David has put in a very solid year seamingly inspired by his 1st Dan achievement 12 months ago. Working through Taekwondo Centrals Black Belt Sub Grading Syllabus through 2016 put him in a good spot to step up and take on the challenge. Another challenge conquered Dave.
Our 8 other members all passed their 1st Dan Black Belt (Poom – Junior Grade)
Deacon Malatesta
Mollie Swarbrick
Madison Booth
Brent Tankink
Tahlia Gowland
Max Avins
Brooklyn Jauncey
Declan Higgins
I am not just proud of their grading and all of them putting themselves up to be tested, but Im also really proud of the way they conducted themselves representing our club
There was nerves, anxiety, buttterflies and tears, and that was just the parents. the team held it together really well at the pre grading stage, with all excited but controlled with the odd nerves creeping in but it was all business on the grading floor. They all new what to do. Great job everybody and welcome to black belt and the advanced stages of learning. Myself, Ajana & John are all so very proud instructors right now. Our club totalled 13 Black Belt gradings in 2016
It was also a milestone for our own Head Instructor Ajana Plunkett, now being 4th Dan Black belt gives her access and the privilidge to now sit at the Ohdokwan Grading Panel meaning that Ajanas decision influences passing black belt. It is a milestone that most never see in Taekwondo. and it was another proud moment for me looking across and seeing her marking her share of the 80 participants attempting a black belt level.
On another note I have a huge thank you to Head Instructor Ajana Plunkett and Senior Instructor John Crawford who both played a huge part in helping all members pass especially towards he final weeks where it really counts.
Today was a huge goal achieved for me also. Our club has grown from strength to strength since we changed venues in 2014 due to a chain of life changing events and stupid decisions. It was a huge learning curve.
I was turning into someone I didnt like. Something had to change. So I come home and started to write a letter that Taekwondo Central is no longer and would finish for good. A paragraph in I paused and looked up.
There it was! My life philosophy at the top of my school classroom sized whiteboard in my study.
"ITS A DISGRACE TO GROW OLD WITHOUT REALISING WHAT YOUR CAPABLE"
It ignited me again. Putting my hand up as a leader is a task many wont do, it draws its fair share of criticism and is not easy but its not just my passion. its more. Its my purpose. we now have 9 new members grading for black belt. Today I realised thats what all my students are doing, theyre testing themselves, I am, Ajana and John are. All of us are pursuing Progress Over Perfection.
We are all finding what were capable and were loving it!
Earning your black belt is an amazing self journey, I saw 7 of my past Little Dragons grade for Black belt today (Thats incredible!!), I saw 9 have to conquer nervousness, uncertainty, anxiety, temporary memory lapse, tears, heavy limbs, and the voice inside saying "What on earth am I doing here?" but this feeling is what its about. this is the part of life that makes you feel alive. Its the Pre-Success feeling.
At the end of the day I saw 9 people over the top with happiness, energy, pride, fulfillment, joy tears, hugs, high fives, photos, over 20 proud family members, and the self satisfaction that a disciplined goal has been achieved, a goal that has made them all stronger on many levels they havent even realised yet. A goal that has made them step up and say
"WHAT AM I CAPABLE?"
If your reading this? Arent you just a little curious? Cmon and have a go. A Black belt with us will be a cherished memory for life, an accolade that can never be taken, and is great experience to share with a friend or family member.
Master Head Instructor Justin Warren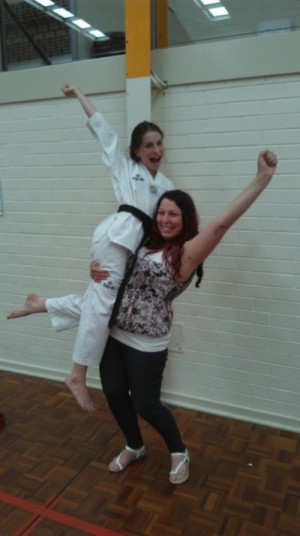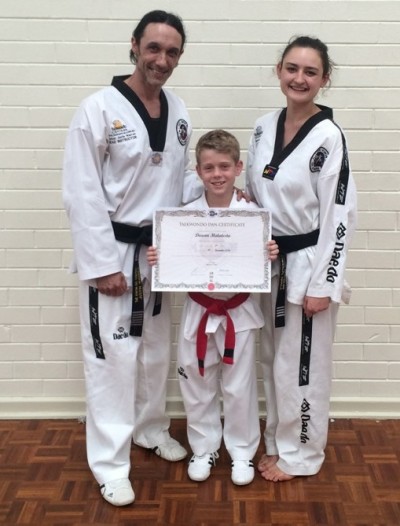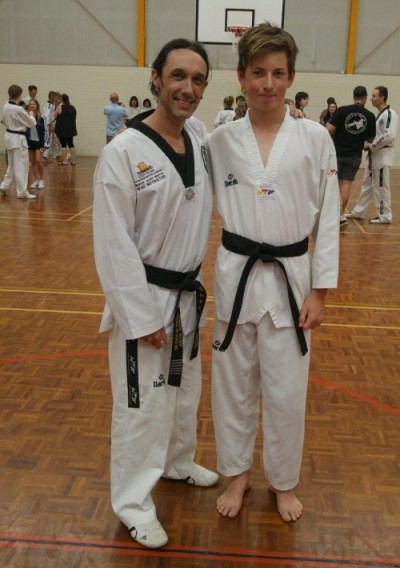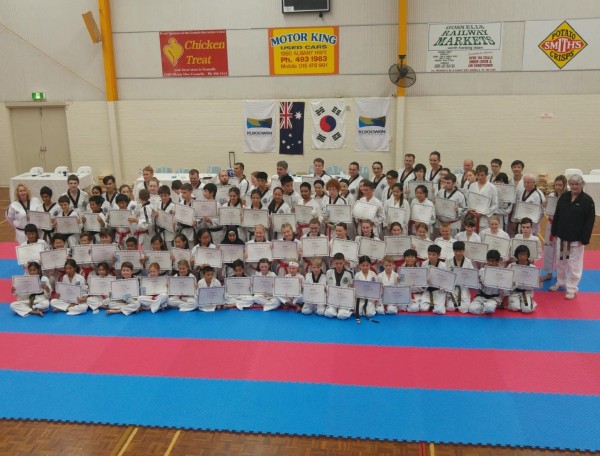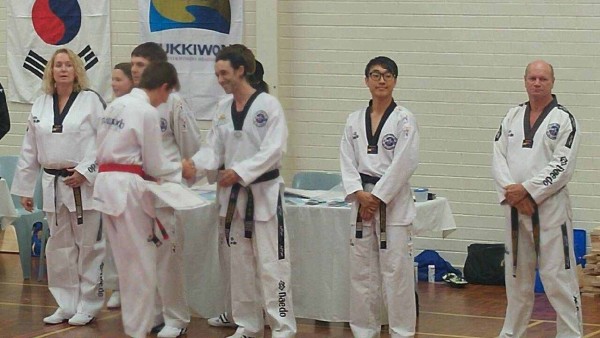 Homepage – Click Here
Timetable – Click Here
Paragon Program – Click Here
Summer Holiday Program 2017 ( SHP2017 ) – Click Here