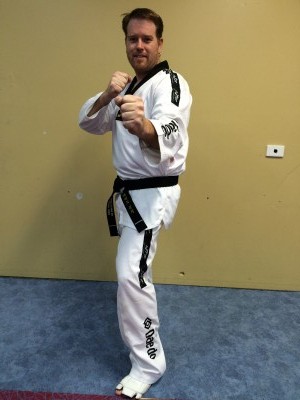 Congratulations David Browne who has passed his Black Belt under the Taekwondo Ohdokwan Panel Grading which comprised of 2 x 8th Dan Grandmasters of Taekwondo. Balancing the responsibilities of his own Jewellers Business, a baby girl with his wife, David has managed to also put some time into his health and achieved the goal he set himself of earning his own Black belt
David is a great example of consistency to purpose, His busy lifestyle meant that he could only get to training once per week, however a black belt is achievable on once per week training just the time frame is different. In saying that, without any doubt David has stepped up to the mark and received a well earned Black Belt level.
David is part of the Adults Taekwondo at the South West Sports Centre in Bunbury. Hes is now focused on his path to 2nd Dan and we wish him all the best.
For anybody interested in Davids Services for your jewellery needs his details are below
D W Browne Master Jewellers
3/ 8 Cassowary Bnd, Eaton 6232 – WA Australia

 (08) 9725 3080
or Click Here for more about his service
Homepage – Click Here
Timetable – Click Here
New Busselton Kids Martial Arts Classes – Click Here

The latest Anti-Scan Technology, exactly like "Scan …[Read More…]

Tuesday & Thursday Afternoons (Starting 26th April … [Read More…]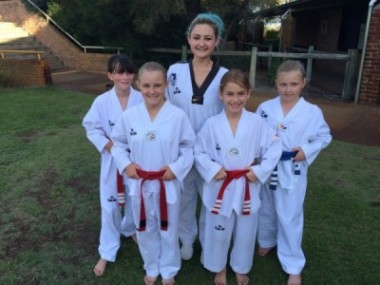 Ajana Plunkett surrounded by Madison Booth, Isobella … [Read More…]

We had a great time at Demo Training on Friday. Thank … [Read More…]