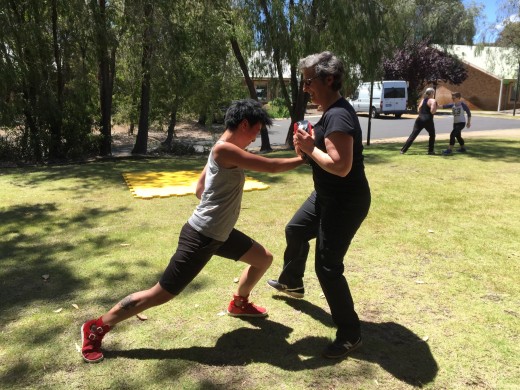 How Lucky we have been to be invited to teach our Counterstrike Self Defence System to the Students of Edith Cowan University South West Campus Bunbury.
Over 4 session we covered both defence and attack strategies how to throw a person and developing enough power to break a pine board.
We've had a great time and have been impressed by the skills developed over a short intense course.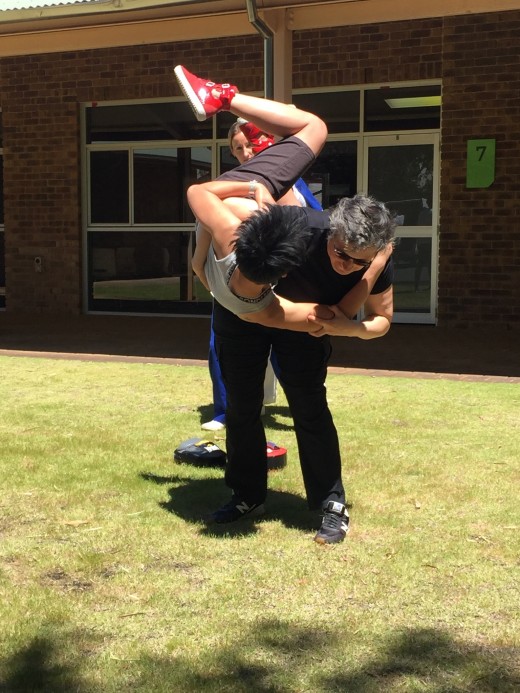 I would really like to thank
Melanie Buhlmann for firstly introducing us to the ECU students, teachers & admin
Kelly Rowe for your assistance each week
Head Instructor Ajana Plunkett for also helping out with a class
Madelaine House for giving us an opportunity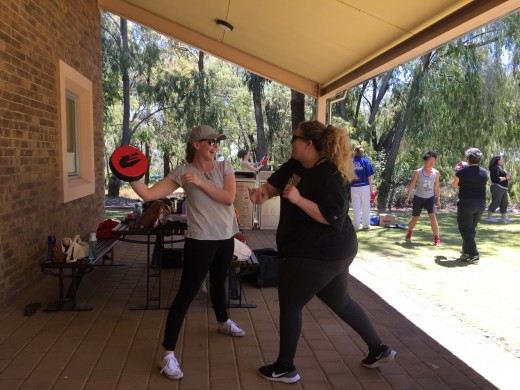 and THANKYOU to all who had a go with us. It was great fun and I hope you all enjoyed the empowerment Martial Arts can bring to your life.
Everyone was just amazing and very focused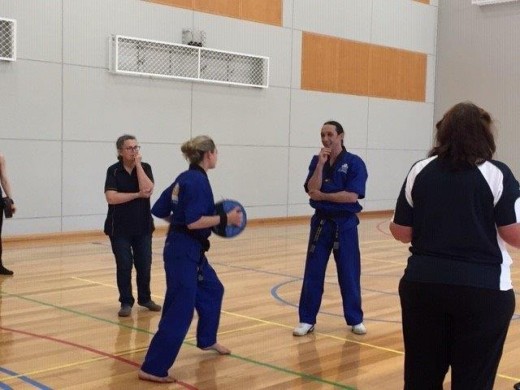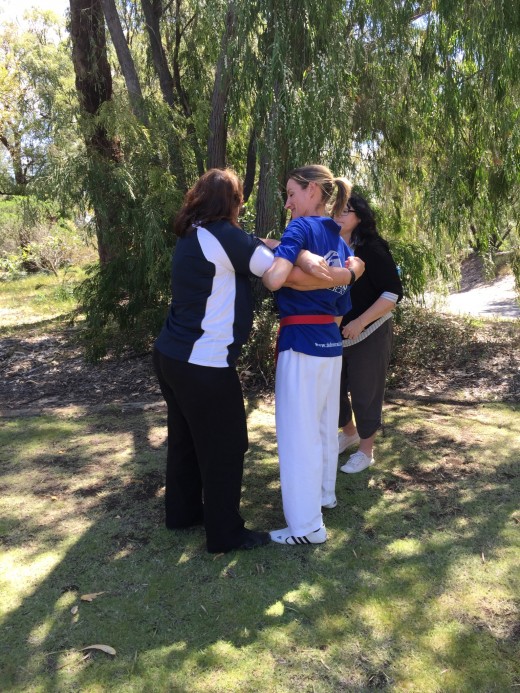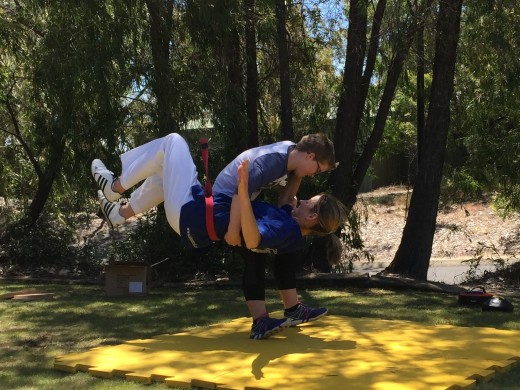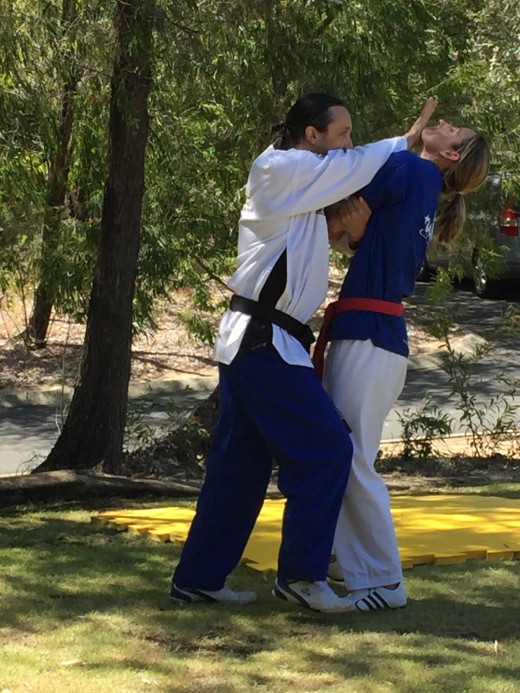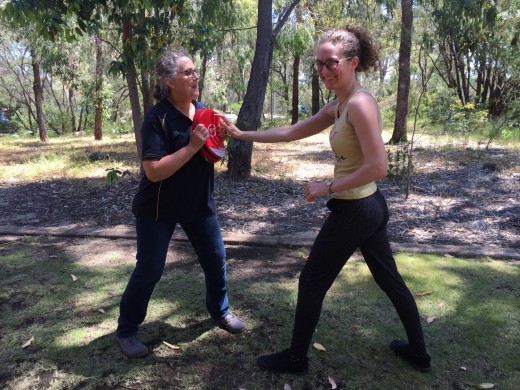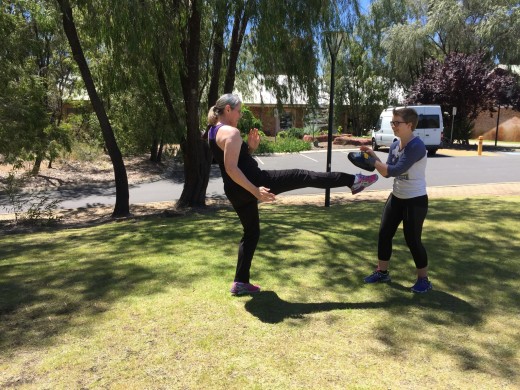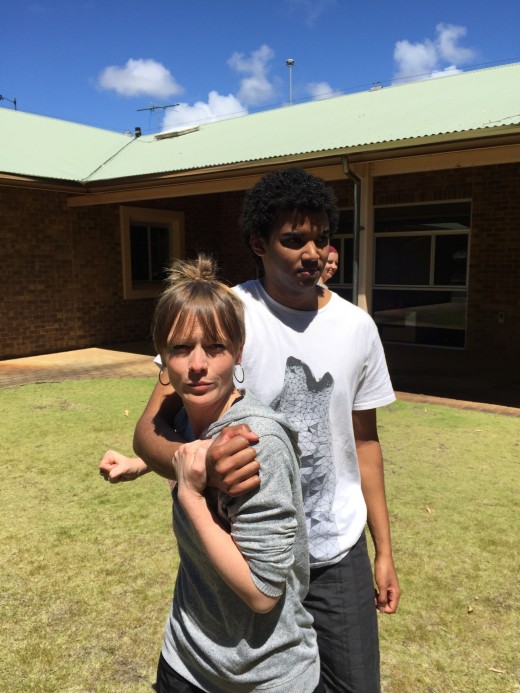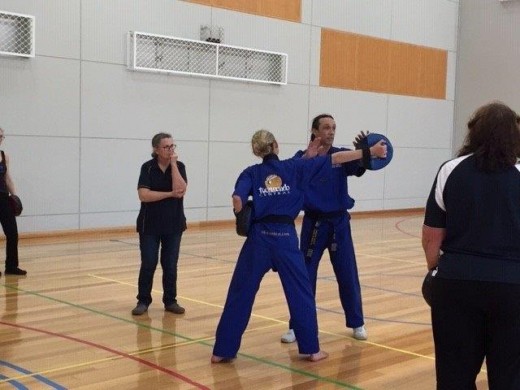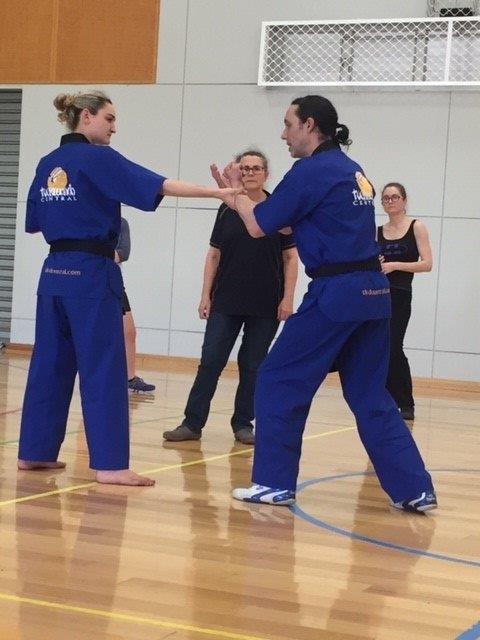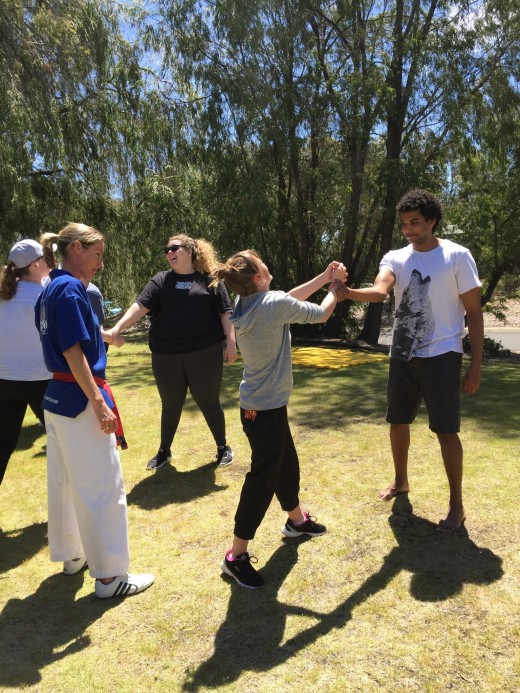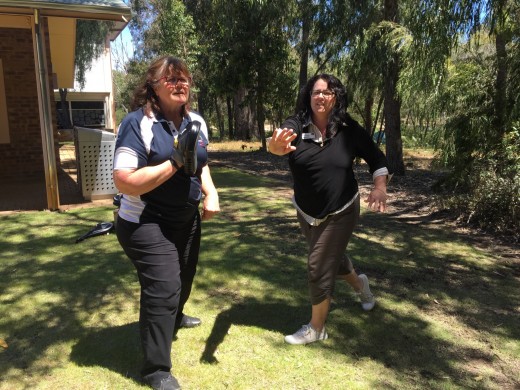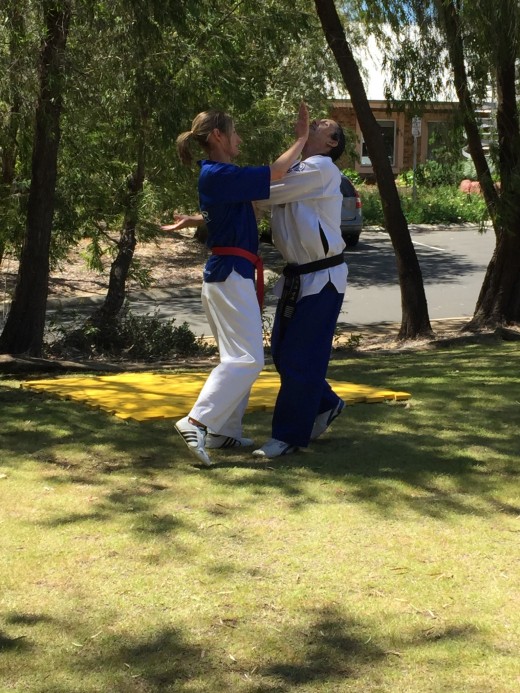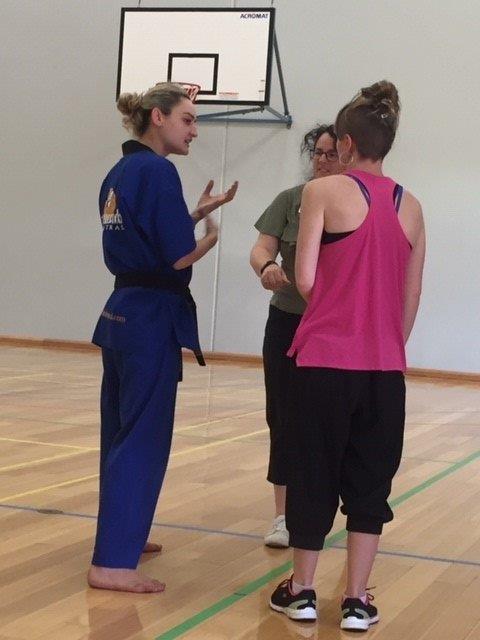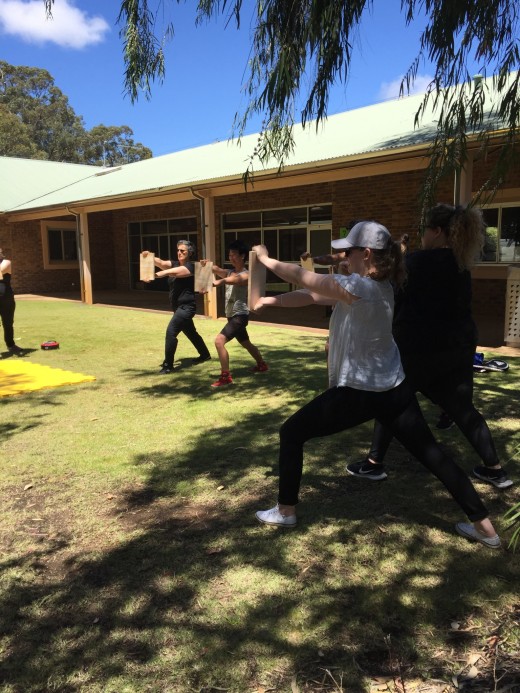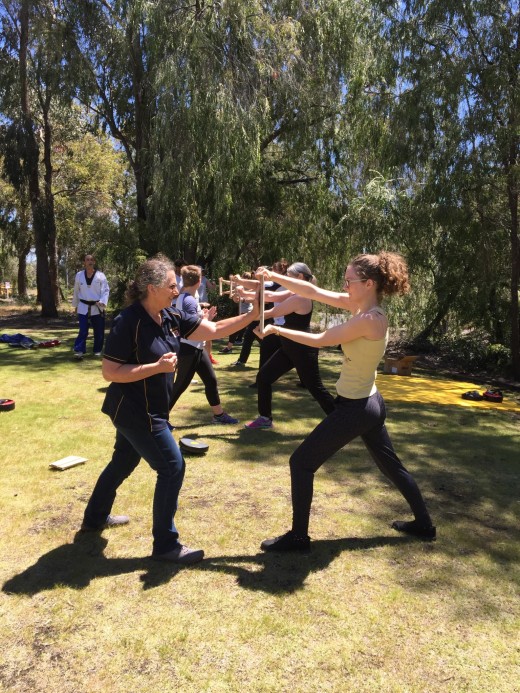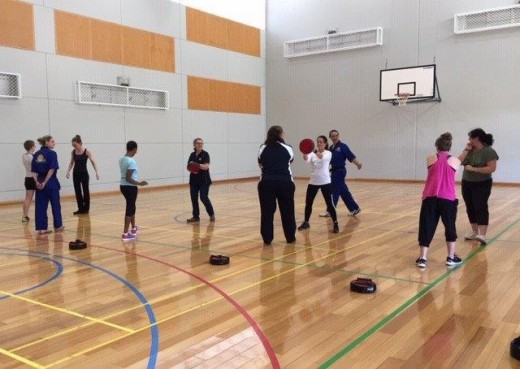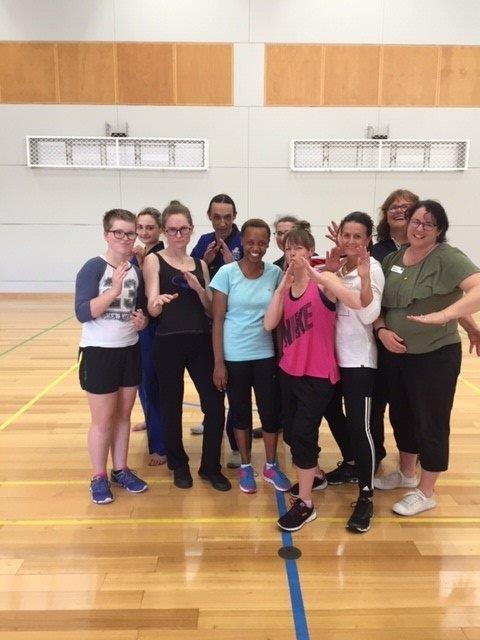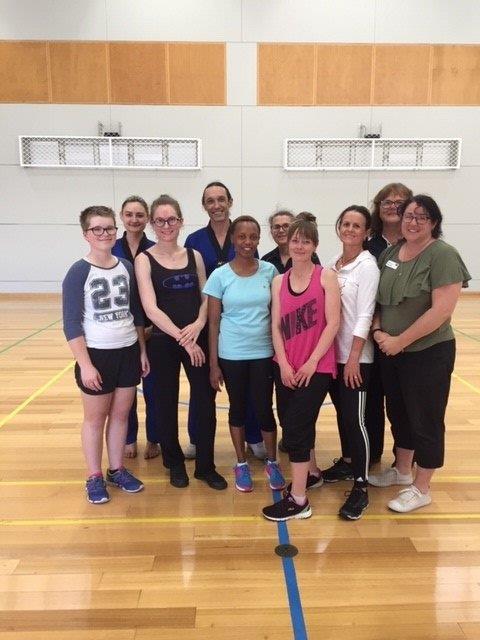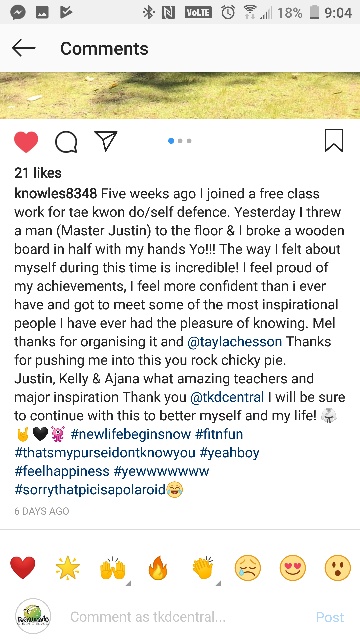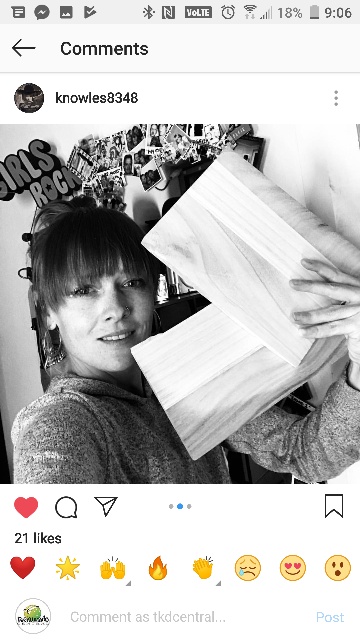 Staff and students of Edith Cowan University (ECU) South West had access to a 4 week Self-Defence Program
facilitated by TKD Central (https://tkdcentral.com/). The workshops included a series of basic self-defence moves
as well as protective behaviours and tactics to deter potential conflicts and victimisation.
Here is what the participants had to say about the workshops:
"I think that this workshop has been absolutely amazing, I have had so much fun as well as learnt a lot and now feel as though I would be able to defend myself if need be. I really feel that self-defence is a very important thing to learn as nursing students as we are going to be in situations in this field of work where we may require some basic knowledge. Thank you for organising this event, I am so glad that I was able to be a part of it."
"I have enjoyed having a go trying something new! It was a lovely opportunity to have a go. Justin puts people at ease. He is a natural teacher. I enjoyed the exercise. And hopefully I have learnt some moves to keep me safe if I were to be attacked! Look out!"
"I really enjoyed participating in the ECU Self-defence program 2018, it was a good experience. The reason for me attending was that I was seeking to improve my confidence, and after this session I feel that I am on my way to improving my confidence. My only regret is not signing up sooner as it was a lot of fun. Thanks so much for organising the self-defence classes for SW ECU!
"It was a fabulous event and I really enjoyed it"
"I absolutely loved it and would definitely love to attend again next year, obviously time permitting. I think it is very worthwhile to attend, as we all need to know these things. Thanks very much. I would love to attend again next year."
"The 4 week program was so much fun to be a part of and very helpful to learn basic self-defence in the case that we ever need to use them. Despite being the shortest person there, I feel confident that I have some skills to defend myself. I would definitely participate again if it was offered again"
"Just wanted to give you some feedback on the self-defence classes that were run. Firstly thank you so much for arranging them, it is obviously something you are passionate about. I found them to be a great way for Uni students to discover ways that may assist them in the future should they be attacked.
I strongly believe though that whilst the things that are being shown are useful, self-defence is something that needs to be done regularly to become reflex in an incident. Therefore, I would love to see and attend more classes like this at Uni whether it be regular or a couple of times a year.
Martial arts is such a valuable tool not only in defence but in learning discipline and confidence. However, for a lot of students it's not affordable so when the Uni runs things like this it is a fantastic opportunity, for people who would not otherwise be able to access self-defence lessons."
"I really enjoyed the self-defence classes and they have had a significant and positive impact on me. I found the free on-campus self-defence classes practical and empowering. I am interested in continuing outside ECU, at this stage, probably the MartialFit classes with Kelly to increase my fitness and then I will see from there. I would definitely attend again if they were run on the SW Campus."
"I must thank my friend. I'm not the type to join things like this I'm generally a very nervous person and honesty quite lazy in the fitness department lol ???? . She joined me up without really asking and I couldn't be happier. After the first class I felt incredible. Total satisfaction. As you know by the last class, I was chitchatting away to everyone and feel I can walk around campus to say G'day to you all.
My mind feels better my body feels better and my confidence is up where it should be! I'm so happy I did this, met wonderful friends and it's now something I will be continuing with my son. Thanks again for organising this program Mel and I will pop in soon for a chat ????"
"I came along to the self-defence class with my firend. I must admit that I've been inspired! I had a great time and appreciated what we were taught in that hour. I believe it will benefit so many people, not just so that they can have the basic skills to get away, but also for fitness. I hope you manage to get the back-up you need to continue this awesome program."
"It was a real blast. When I went along to the first class I really had no idea what to expect or what kind of skills would be taught. I didn't know it would turn out to be so practical and useful and doable (and DEFINITELY didn't think we'd be breaking boards by the end of the course)!I felt really comfortable around the instructors and the other people in the classes – it wasn't at all intimidating. It's a great confidence booster to know I now have some defence moves in my repertoire which I can fall back on if I can't run/talk my way out of a situation! Now that the ECU classes have finished, I want to keep going! I'm going to pop along and check out the open TKD classes. Thanks again for organising this – it's been a huge benefit to me personally, not to mention all the other people in the classes. I'd love to see the same thing happening again at ECU in future!"
"The whole self-defence course was fun and really well worth doing. Thank you for making it possible for us to experience this on the SW Campus."

NEXT
COUNTERSTRIKE

COURSE

Homepage – Click Here
Timetable – Click Here
Paragon Program – Click Here
Calendar Of Upcoming Events – Click Here
We're On FACEBOOK –  Click Here
Join Summer Holiday Program 2019 ( SHP2019 ) – Click Here

Homepage – Click Here Timetable – Click … [Read More…]

Paragon : A model or example of profound … [Read More…]

Taekwondo Centrals Head Instructor 4th Dan Black Belt … [Read More…]

– – Martial Arts Inspired Fitness … [Read More…]