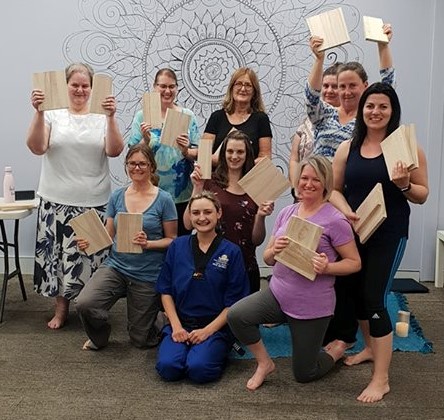 Taekwondo Central Head Instructor Ajana Plunkett has been at the forefront of increasing the knowledge of women on their own self protection but also understanding the hidden power within. Front starting her own Women's Classes to doing talks on empowering, the 20 year old is having a major direct influence on others stepping up and not settling for less than they deserve.

Taekwondo Centrals Head Instructor 4th Dan Black Belt … [Read More…]
On this occasion we would like to thank the Welcoming Women Group of Bunbury for having Ajana as one of the guest speakers surprising the ladies with an empowering board break at the end. The faces say it all. If your preference is training with other women, please click to link above. You may become the next to travel the amazing journey of self discovery called achieving your black belt.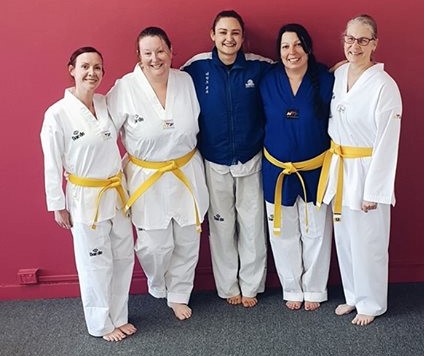 Taekwondo Central Head Instructor Ajana with her students from the women's class who recently passed their first belt
–
Homepage – Click Here
Timetable – Click Here
Paragon Program – Click Here
Calendar Of Upcoming Events – Click Here
We're On FACEBOOK –  Click Here

The importance of young women learning martial arts and … [Read More…]

Why I Love Martial Arts and Why all Women Should As … [Read More…]

By Kristy Hitchens – Brown Mouse Communications + … [Read More…]

Tahlia Gowland has been involved in Taekwondo Central … [Read More…]

– THE UNSPOKEN TEST OF MARTIAL ARTS – Master Justin … [Read More…]

What is Taekwondo to me? By Taekwondo Central … [Read More…]