Meeting Josh. My Most Inspiring Moment. By Justin Warren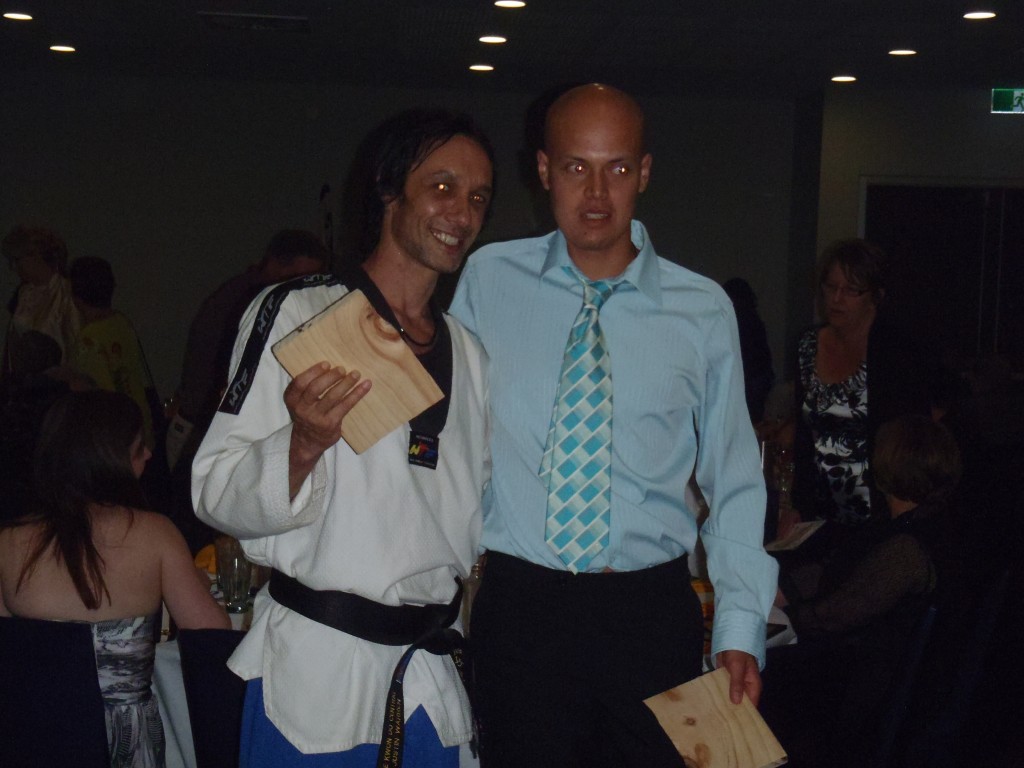 Ive had the opportunity to add something positive to many wonderful peoples lives.
I have always considered myself lucky to get these opportunities to give them some
of my skills that I have been accumulating for over 25 years and watching many of
my student become sporting champions (Including World Invitation, International, Commonwealth
Australian & State Champions)
With my team weve helped kids with extreme bully cases. taught skills that 2 children used to escape
real life abduction attempts and boosted confidence to many women through our counterstrike self defence
system and Ive watched many of my members become amazing young adults with goals and purpose for life.
But meeting Josh and working with him has been the most touching. emotional & rewarding experiences Ive had. Josh was part of an amazing young group of men & women who signed up for the Rotary South West Youth Achievers Program or Y.A.P. thanks to program co-ordinator Leanne Oshea. I was asked to come and give a talk on getting the correct mindset to break through barriers, and used some of my own experiences and lessons to give these young achievers some skills they could use in their lives
As part of the program to help them achieve the correct focus and mindset we asked them all to break a pine board. A task at first they all took a gasp and I could imagine what was going through their minds. 1 by 1 all stepped up to have a go, many needing encouragement and positive re-enforcement to attempt this very overwhelming task of smashing their bare hand through a board.
After about the 5th or 6th person, a voice from the group said "Ill Go".  Slightly taller than me, a slender young man stepped forward, right foot in a leg support and helped by his friends to the centre of the room. Josh is visually impaired by a rare condition that affects 1 in every 200 000 people. As I was quite nervous for my speech and had a few personal barriers to overcome that day as we had just buried a family member that morning, I hadnt really noticed Josh as we were all sitting for a seminar.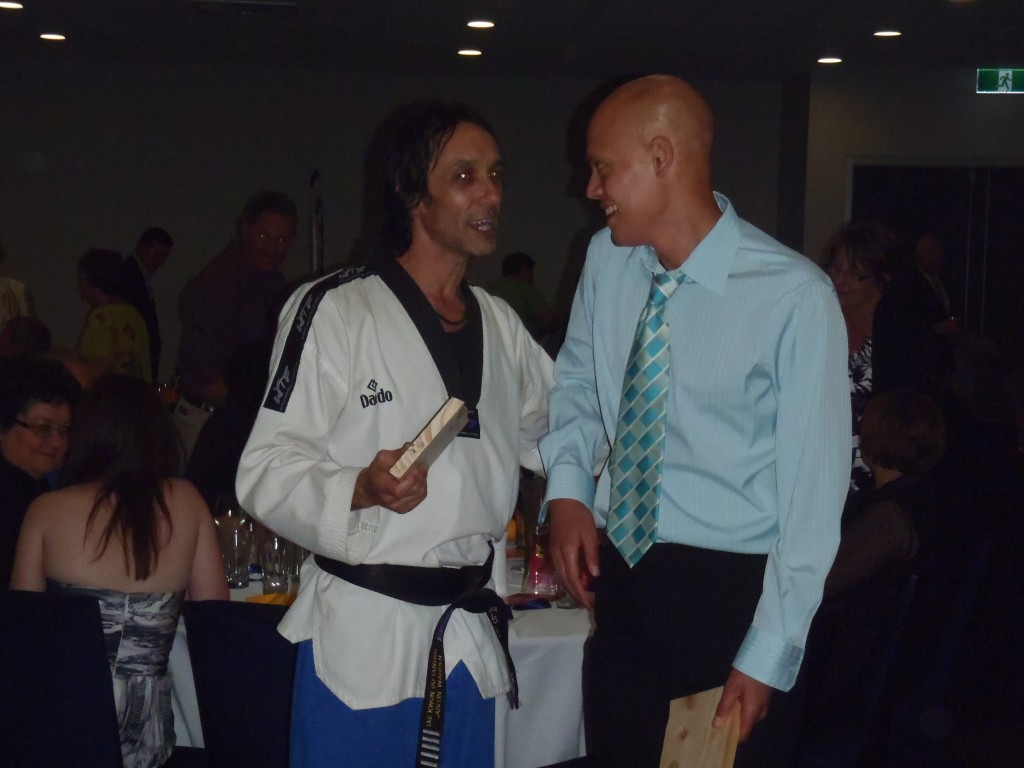 Helping Josh get in his stance, I noticed his injured leg was the "Driving Leg" used to put his body into the strike. but it didnt phase him, he was pumped and ready. helping him line up the board, we worked on a system of touching the board 3 times for accuracy and on the 4th time "strike".
So it was time, I was ready, Josh was in stance, and the touching on process begun
1 – 2 – 3 and…… at the time to strike Josh's head fell into his hands, he become very overwhelmed and teared up. I moved in to help and encourage him, I knew he could do it, Id seen the power he was developing from the strike on the targets. I did a quick scan around the room and it was filled with tears, I was tearing up. I really wanted him to achieve this for himself. Adding some belief and with the encouragement of the other wonderful group of young achievers, we reset him to attempt it again.
He looked centred now, the facial expression had changed from fear to determination. 1 – 2 – 3 and GO, "Crack" the board smashed in half with an amazingly powerful strike that clipped me on the cheekbone. the team cheered, Josh give me a big hug and I was so emotionally touched, it truly was an amazing experience.
The next night I was asked to come back  in my uniform for the groups presentation Josh was going to show all his new skill he'd learned. In front of many of a crowd that included many high achievers and our local MLA Nola Marino, and the 2013 Australian Young Of The Year Akram Azimi who did an amazing speach,Josh was primed and ready to go 1 – 2 – 3 and I could see the face chance again, he was uncertain. The words "Im not sure" was spoken to me amongst all the clapping and chearing. "Josh You Can Do This" and with a mighty strike he smashed the board. to a tremendous applause and cheer.
I was so inspired by Josh's willingness and determination. His Courage is something Ill never forget,
His ability to push through when many would give up, his love for life and how much everyone cared
for and respected him. I talked to Josh and he commented on how inspiring I was to him, well Josh, As I spoke to you at the presentation, "Your My Inspiration" you have added something to my life, you've taught me to not let things hold me back, You further re-enforced the importance of changing mindset and to show courage when faced with adversity. I will never forget and I will tell your story of courage at my future talks and to my students.
All of the amazing presenters for the weekend volunteered their time and skill, but Ild like to say
what Josh give me was something that no money could buy, I hope that someone passes this on to you
"You are a truly amazing man Josh and I hope our paths cross again in the future"
" Thankyou for adding so much to me and my life, its an experience Ill never forget"
Click Here To See All The Youth Achievers (Photos Included)
Master Justin Warren
Taekwondo Central
Head Instructor
5th Dan Blckbelt Taekwondo
1st Dan Blackbelt Judo
1st Dan Blackbelt Jujitsu
Back To Home Page
Click Here