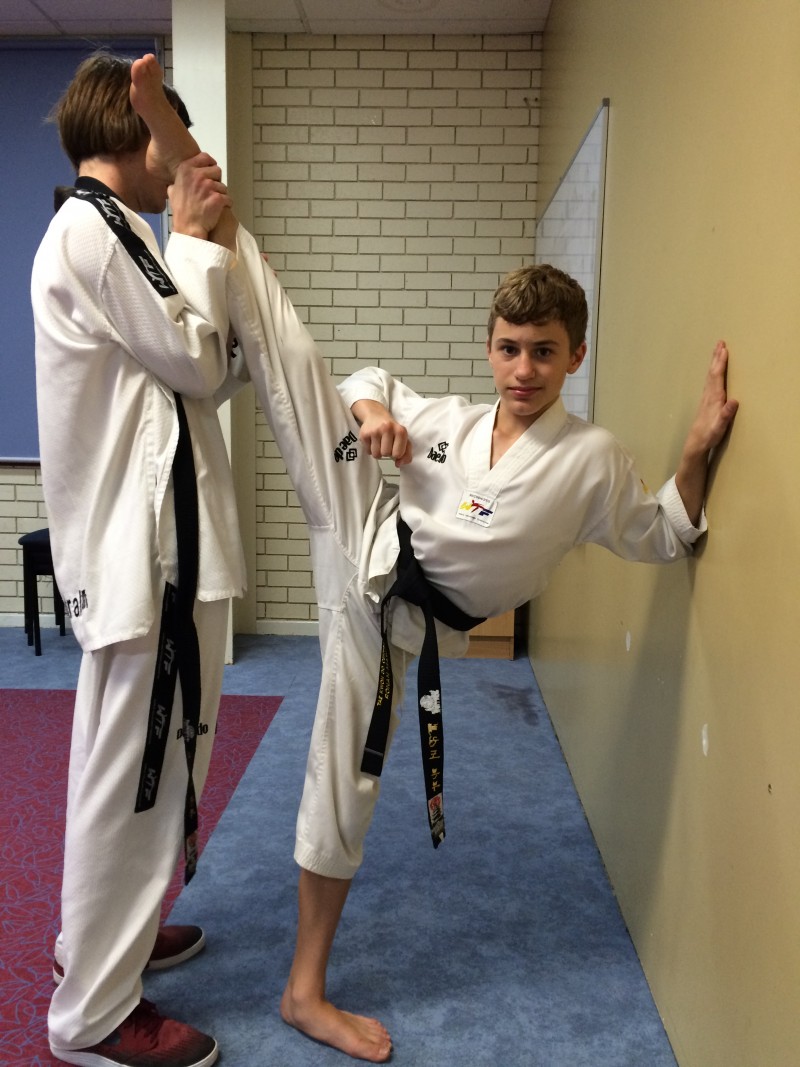 Ronan Main is our latest student to become a Black Belt.
The Dalyellup Student started training with Taekwondo Central as a junior
Training for a period under Black Belt Instructor Simon Pierce, and then joining the Bunbury Junior Taekwondo.
Ronan was asked to move up to the adults class early as he was very strong for his size and age and sparred aggressive, I was concerned about him accidentally hurting one of the others so he joined the Bunbury Adults Taekwondo where he now trains twice weekly.
Im very proud of Ronan, he has learned greater control and always puts in a strong effort at training.
His skills show it. He has very fast & powerful kicks & strikes
Ronan passed his 1st Dan Black belt under the Taekwondo Ohdokwan system under Grandmaster Ross Hartnett (8th Dan) & Grandmaster Carmela Hartnett (8th Dan) Ronan will be eligible to grade for his 2nd Dan Black Belt in December this year.
Homepage – Click Here
Timetable – Click Here
New Busselton Kids Martial Arts Classes – Click Here

The latest Anti-Scan Technology, exactly like "Scan …[Read More…]

Its a Parents worst nightmare but not for these 2 … [Read More…]