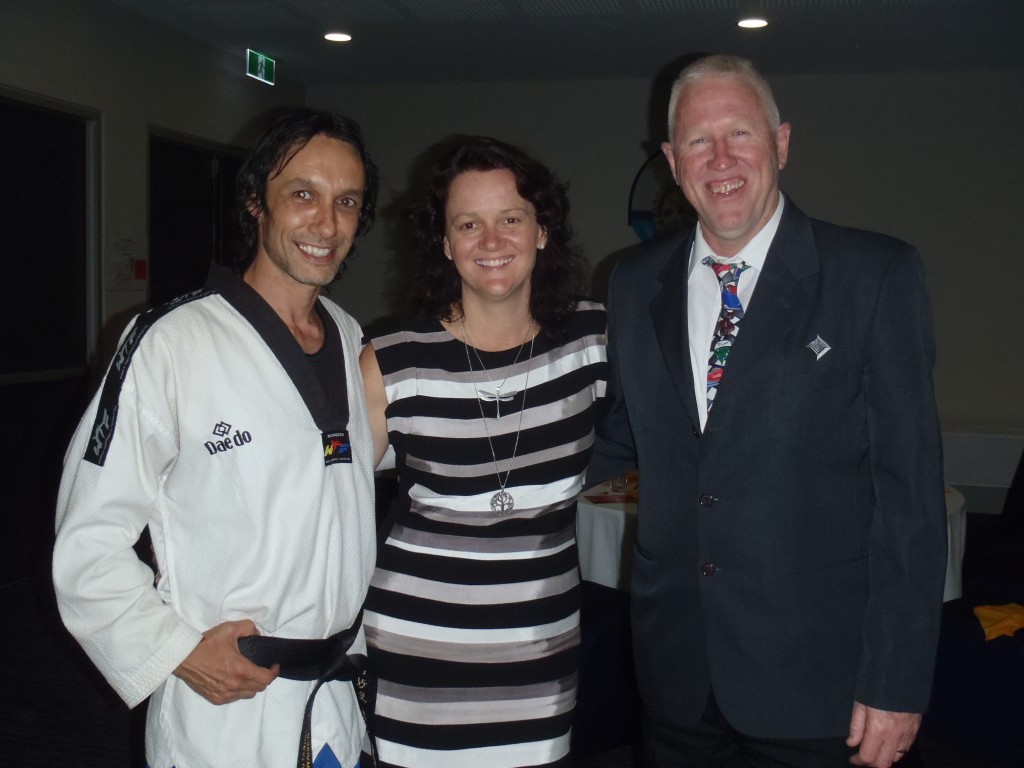 The South West Rotary Young Achievers Program made a big impact on people over the weekend, with 21 of the South West's brightest Young Adults stepping up in life to get some great advise from many experts in their field.
I was invited to do a talk on "Breaking Through Barriers", Our goal was to teach the Y.A.P. program how to gain confidence to empower up through Martial Arts Philosophy ending by asking each participant to empower up a smash through a pine board with their Bare Hand, but Mel & I were just one of a group of many experts sharing their experience and knowledge to our next generation of leaders. It was great to also see one of our own Taekwondo Central members &  Australind Vetinarian , Rob Hill give an inspiring talk on Success Mindset. Rob and his team recently won the South West Business Of The Year, so he knows what it takes first hand.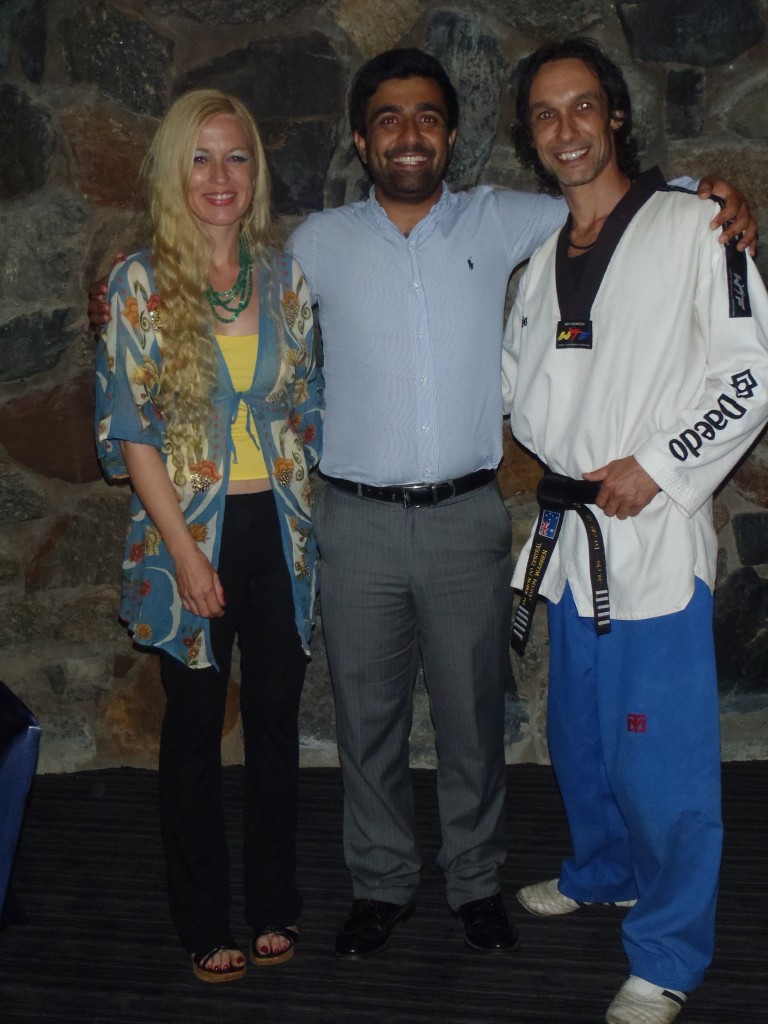 Ive also had the experience of catching up with Dean & Sharon Lomax from Lomax Media. Dean, Sharon and their family have all trained with me in the past and I also had the pleasure of working with Dean, who was my manager in our past employment before we both had decided to follow our passion. Lomax Media has also earned the title of South West Business Of The Year previously and with their attention to detail, they certainly have alot to share with the next generation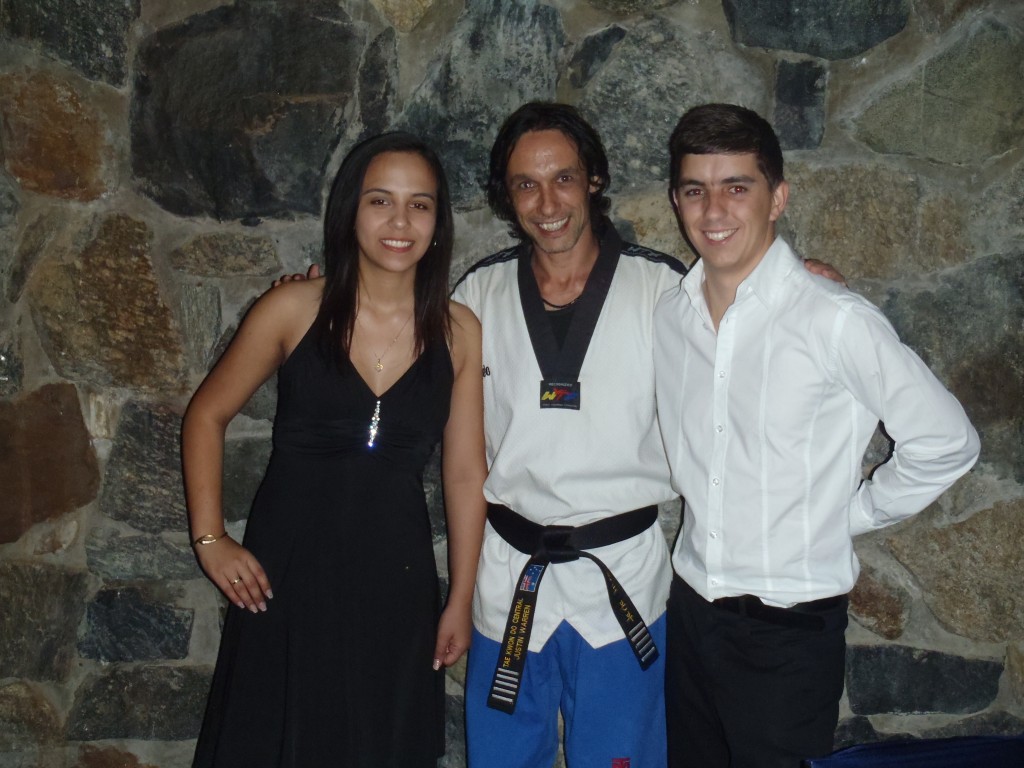 Guest Speaker for the Gala Dinner night was none other than Young Australian Of The Year Akram Azimi who give an inspiring talk on human rights drawing from his own life experiences.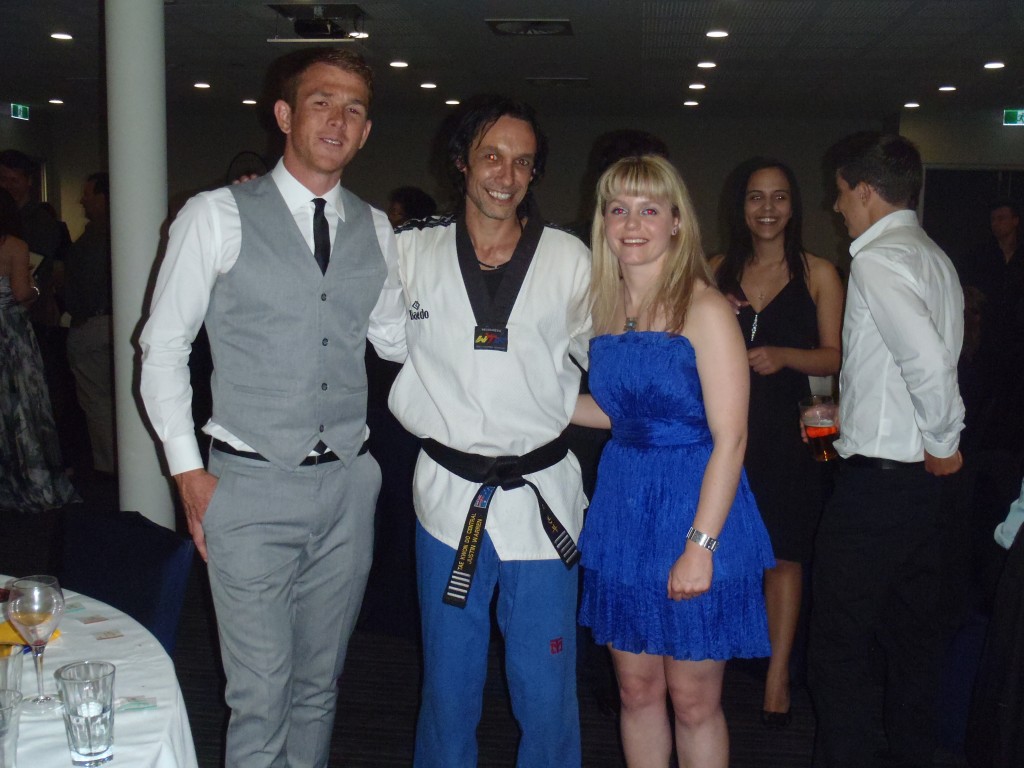 Click Here For Busselton Dunsborough Mails Jemillah Bickerton Story
Breaking-through-barriers-at-the-south-west-young-achievers-program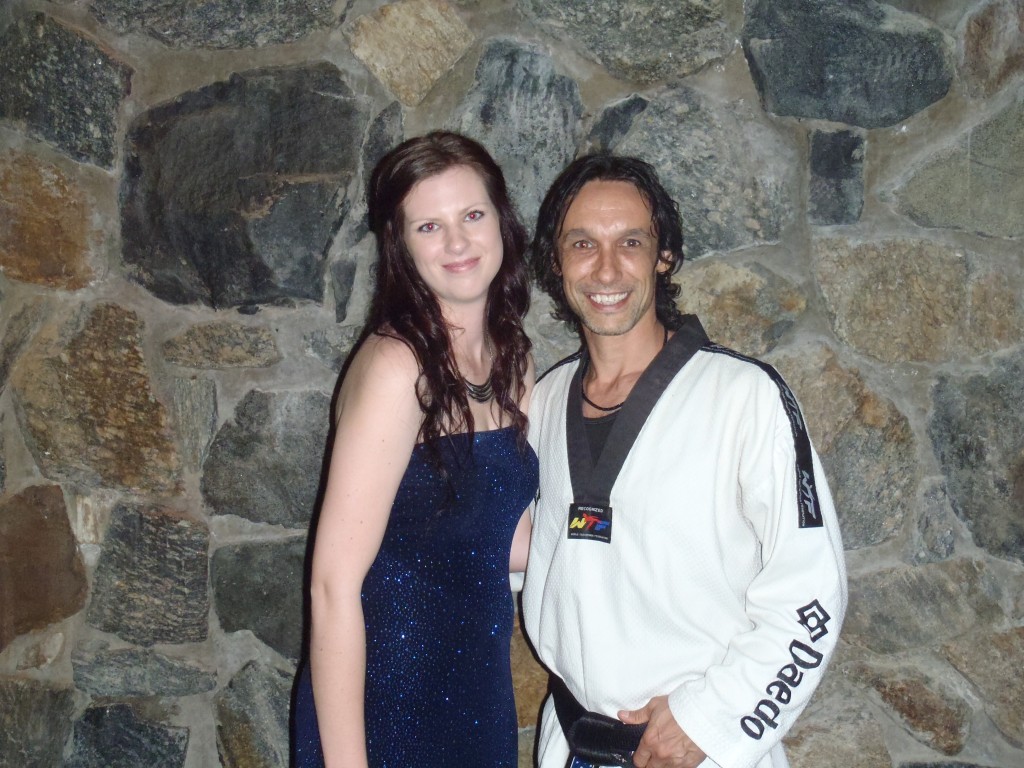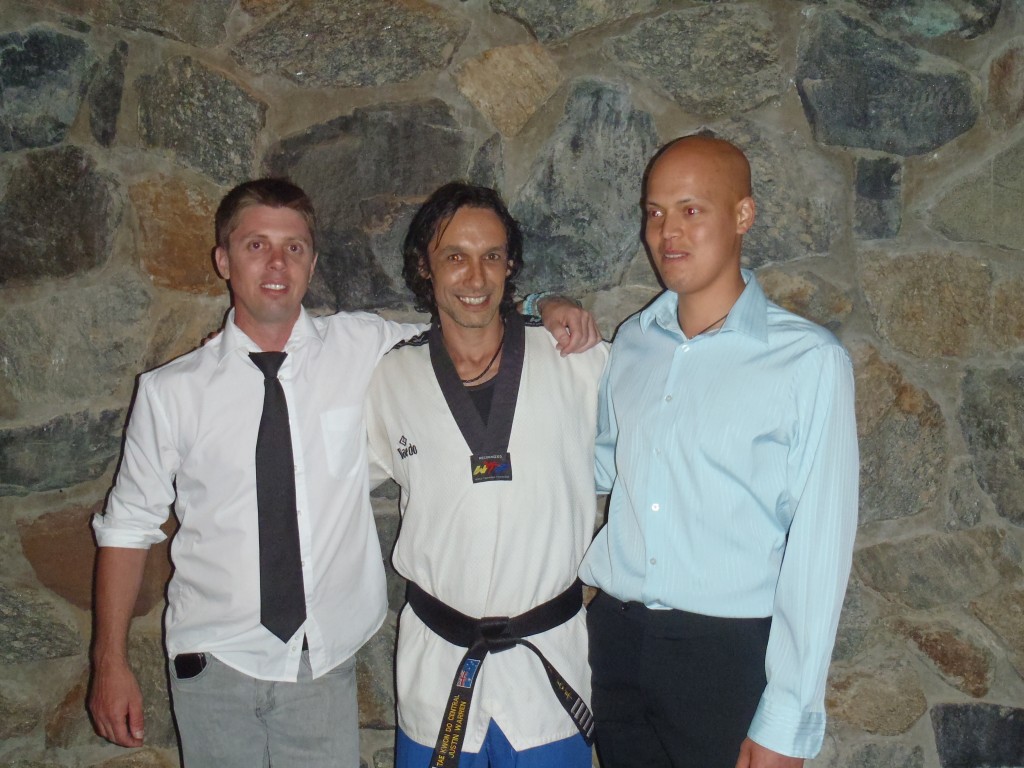 One of my most inspiring moments of the weekend was meeting Josh (Above Right)
Josh is visually impaired from a rare condition that 1 in 200 000 people get
But that didnt stop him – Click Here  To Read how he touched all our hearts with his amazing board break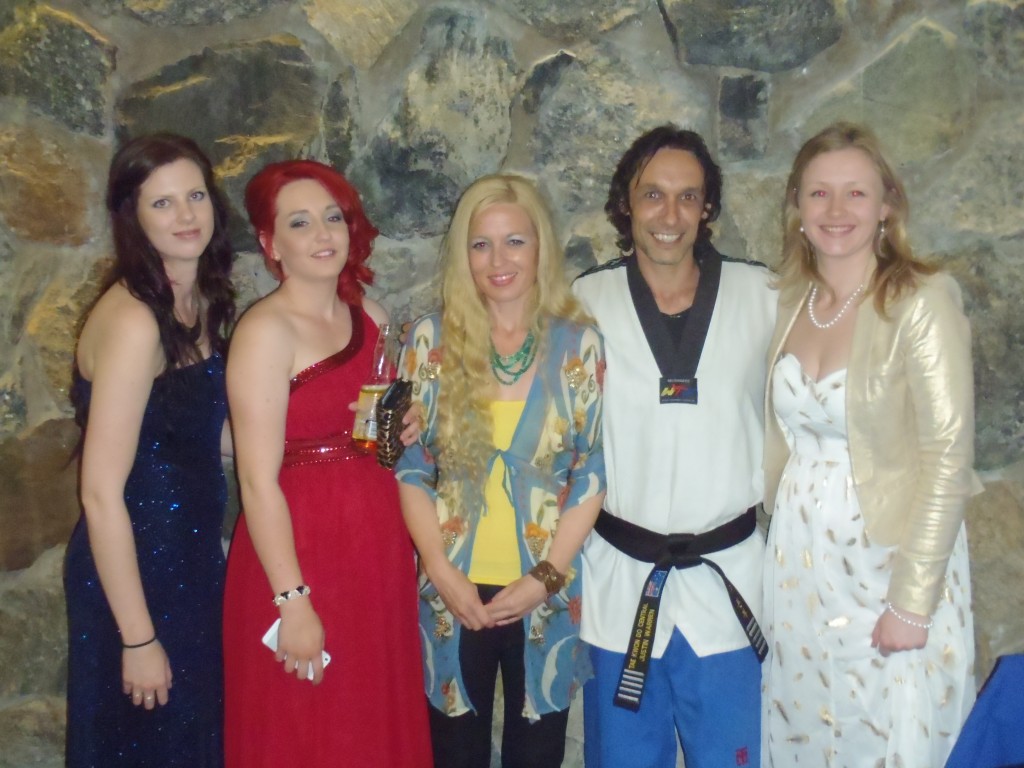 A Big Thankyou to Melissa Warren (Pictured Above Centre) who spent extra time on 1 particular member of the YAP program who lost confidence  and refused to even try the board break. With Melissa's Experience in boosting confidence, She did an amazing job of helping this young woman build enough courage to attempt the break and………… she smashed it
GREAT JOB MEL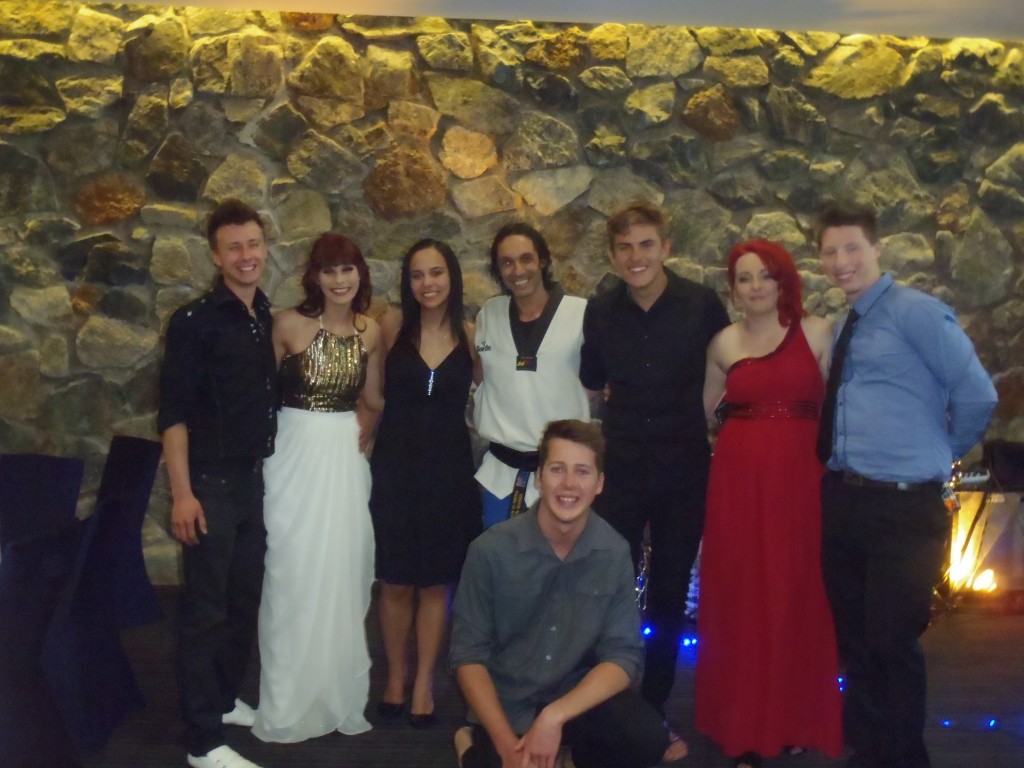 Other speakers throughout the weekend included
Bec Hawkins (South West Women In Business) – Networking / Connections
Tafe – The importance Of Exercise
Carolyn Landesman – Communication
Rob Hill  (Australind Vet) – Success Mindset
Toastmasters – The Art Of Public Speaking & Presentation Skills
John Williams (Combined Team Services) – Click Colours – Personality
Marian Kuswardiyanto (No River Education Services) Values To Vision – Cultural Awareness
Wendy Perdon – Business Etiquete & Business Customs
Alan McGillivray –  Goal Setting / Big Rocks
Dean Lomax (Lomax Media) – Teamwork
Anthony Congdon (Rethink Marketing) – Time Management
Toastmasters – Public Speaking
Justin Warren (Taekwondo Central) – Breaking Through Barriers
Shaun Brodison (Aussie Homeloans) – Financial Knowledge
Ian Tefler – Negotiation Skills
Matt Granger (Future Opportunities) RYLA, GSE, Peace Scholarships, Academic Ambassadors
Wendy Perdon – Pulling It Together
Akram Azimi – 2013 Young Australian Of The Year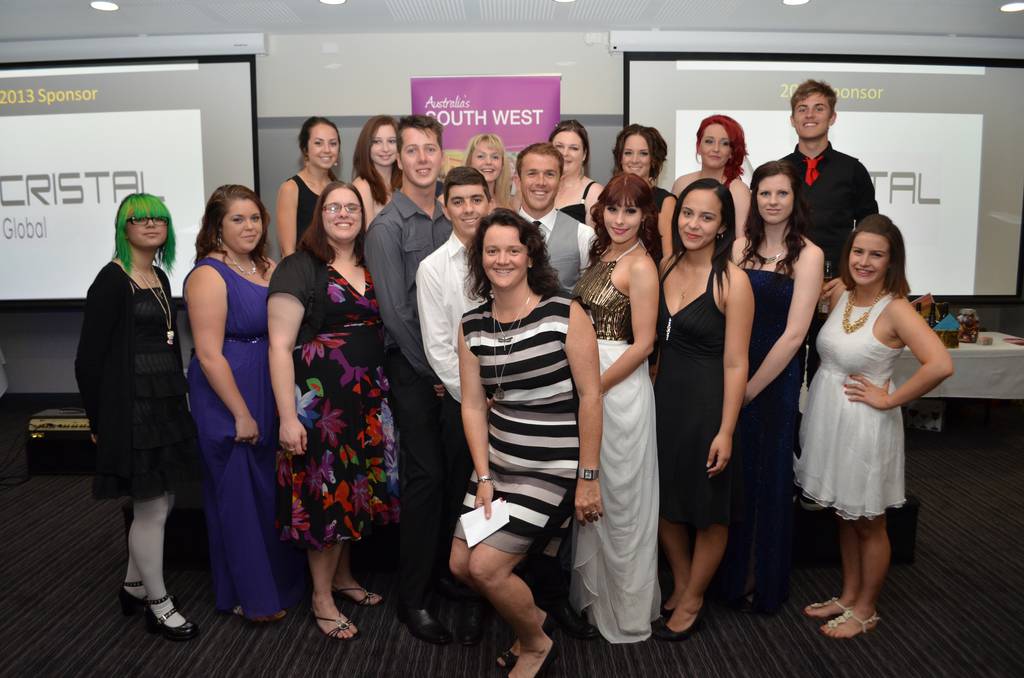 Back To Home Page
Click Here
Meeting Josh. My Most Inspiring Moment. By Justin … [Read More…]
A great day was had by all at the Yr12 Girls Self … [Read More…]
Reily Johnstone is fast proving to be one of the next … [Read More…]

Busselton Martial Arts Enthusiast Riley Divitini showed … [Read More…]