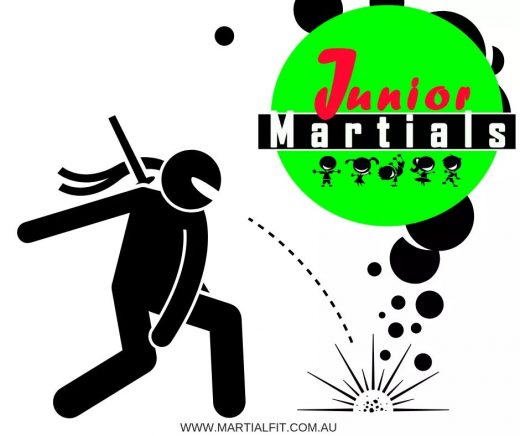 Junior Martials is a play based exercise class that aims to achieve the following:
– Increase general fitness
– Improve balance and coordination
– Increase hand and eye skills
– Work on confidence building
– Provide basic escape and self defence techniques relative to age.
Junior Martials will run 2 two classes
For ages
4-6 and 7-10.
All classes will be held on a
Sunday at Milligan Community Centre.
9 – 10am (4-6 years)
10 – 11am (7-10 years)
Classes are $12 each on a casual basis or $100 (10 classes) for the term if paid upfront.
Please SMS Kelly for bookings
and further details 0422 332 403
For other Martialfit classes or to book Kelly
for either group or private lessons,
more information can also be found at
https://martialfit.com.au/
Martialfit Facebook
Homepage – Click Here
Timetable – Click Here
Paragon Program – Click Here
Calendar Of Upcoming Events – Click Here
We're On FACEBOOK –  Click Here
Master Justin Facebook  – Click Here
Black Belts are the wisdom of our club Taekwondo … [Read More…]
Taekwondo Centrals Head Instructor Ajana Plunkett has … [Read More…]
Reminding Women What They Are Capable Of Taekwondo … [Read More…]