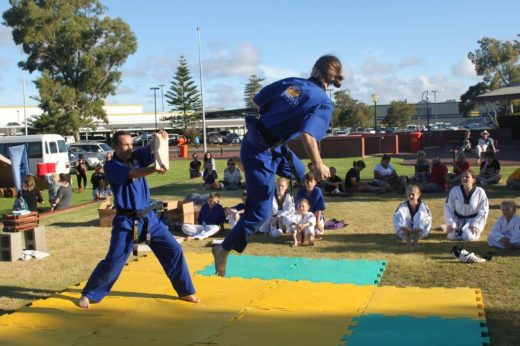 Its a great way to start our year out though it always can become a challenge as we've only been back in action for 3 weeks of Term 1 2019.
From Little Dragons to Black belts we kicked, punched, jumped, rolled, flew, thumped and smashed our way through our routine and it was just so much fun!
Even the Master Justin board break face pulling show.
This year we put the call out and 12 come to our call, check out the photos below. It a great day out with international foods and acts and most of all its free so anyone can enjoy it.
A big thankyou to program manager Jo O'Dea and of course all the students who supported the club as either spectator or participant. Also A Big Thankyou to Gary Veljecic for the photos.
Jesse Smashes his Dragons Board
–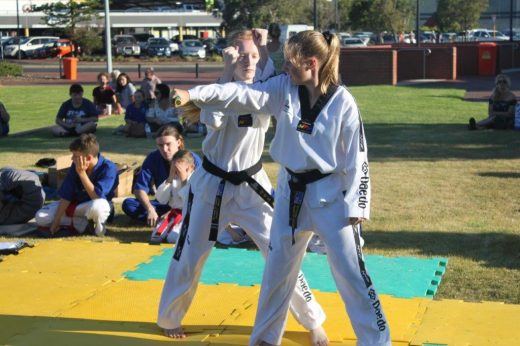 Trinity Best & Rebecca Buhlmann Showing Knife Defence
–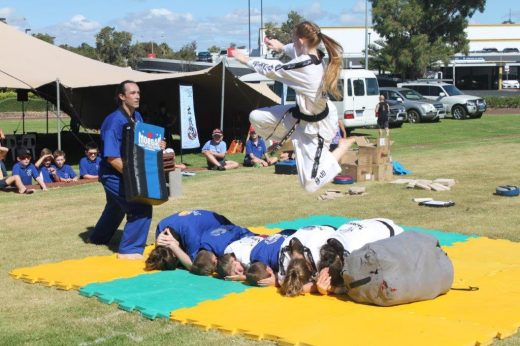 Trinity Best With An Fantastic Flying Kick
–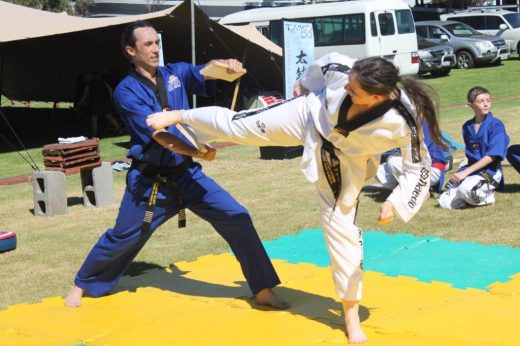 Rebecca Collis Displays Her Strength – www.tkdcentral.com
–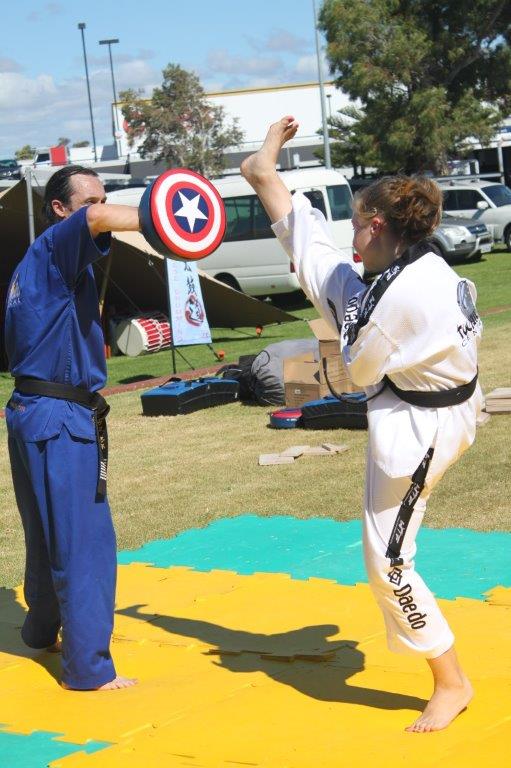 Rebecca Buhlmann Demonstrates A Nice Axe Kick
–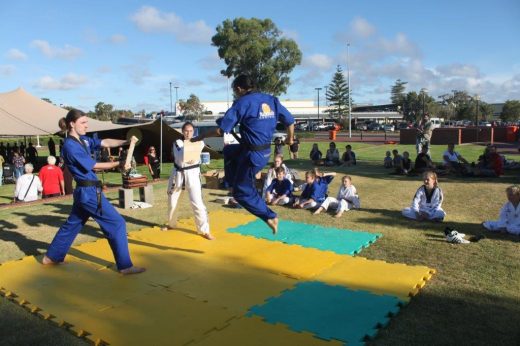 Master Justin Warren Launches A Twin Front Kick
–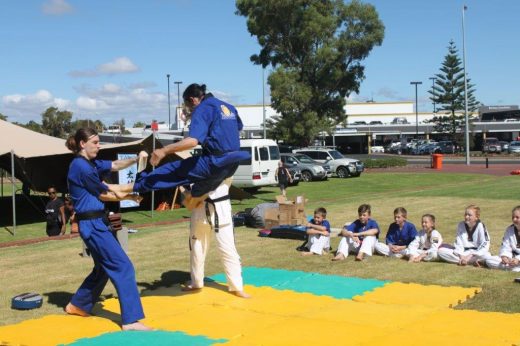 Master Justin Warren Demonstrating A Flying Twin Front Kick Double Board Break
–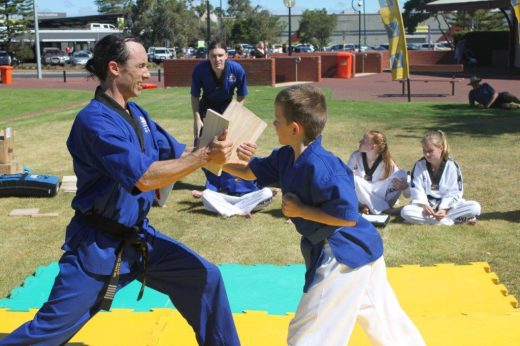 Eric Buhlmann Getting The Job Done
–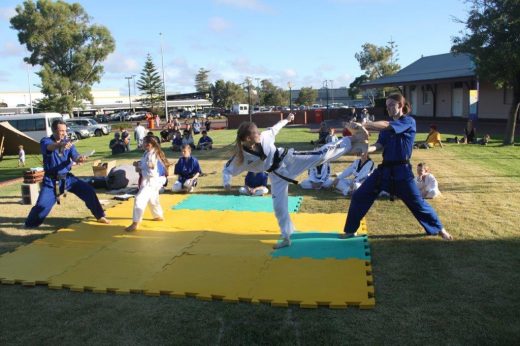 Annika Best & Trinity Best Break Boards With Spin Kicks
Watch Annika & Trinity Smash Their Boards – Click Here
–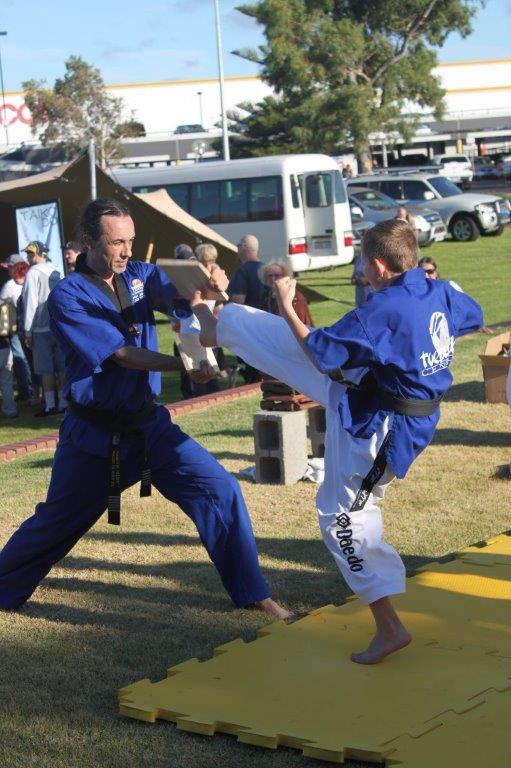 Black Belt Jy Gamble Smashes The Board With A Snap Front Kick
–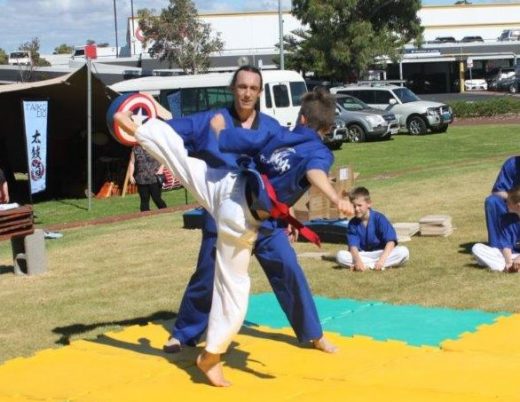 Chris Charry Lands A Step Up Jump Back Kick
–
Eric Bulmann Jumps Over Instructor John During His Flying Kick
–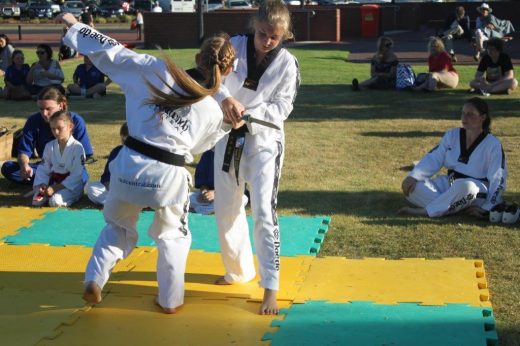 Rebecca Buhlmann Demonstrates A Wrist Lock Throw During Knife Defence
–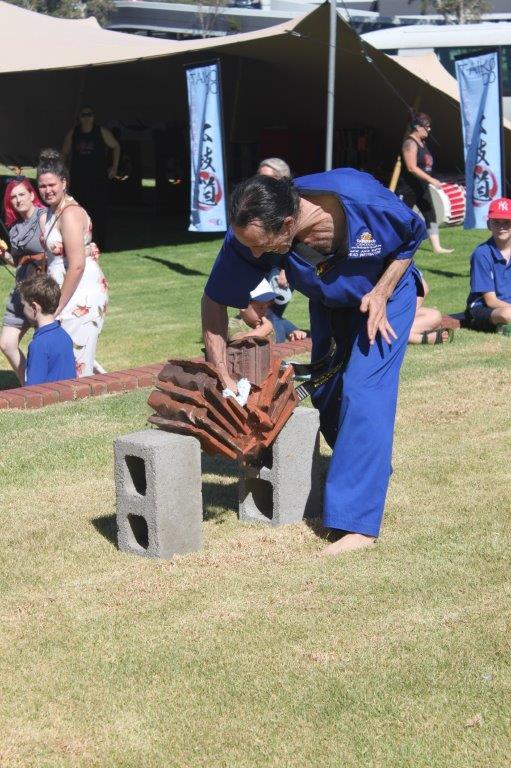 Master Justin Shows The Bodies Reaction At Impact Point During The Tile Smash
–
To Watch Master Justin's Tile Smash – Click Here
–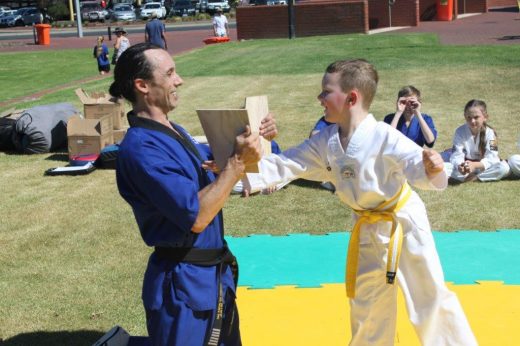 Yellow Dragon Dean Takes Care Of That!! Great Board Break
–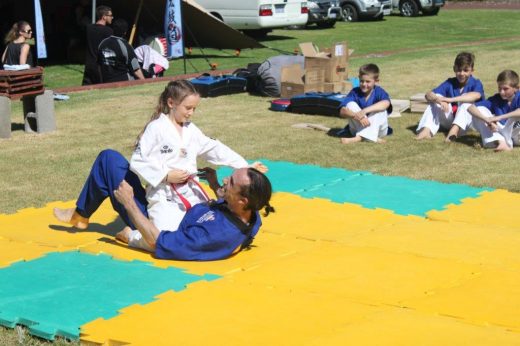 Annika Best Gets The Advantage Over Master Justin
–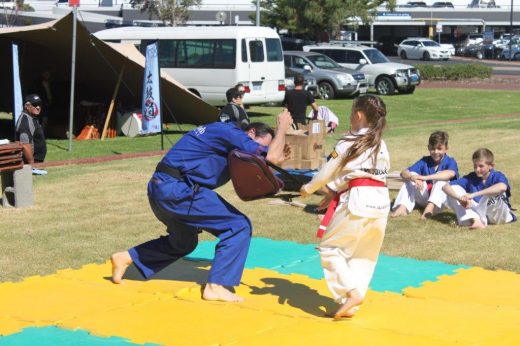 This Ones Over – Annika Best Deals With The Situation
–
To Watch Annika's & Master Justin's Full Demo – Click Here
–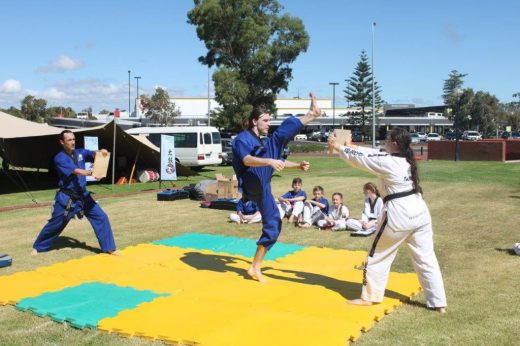 Instructor John Crawford About To Destroy His Boards
–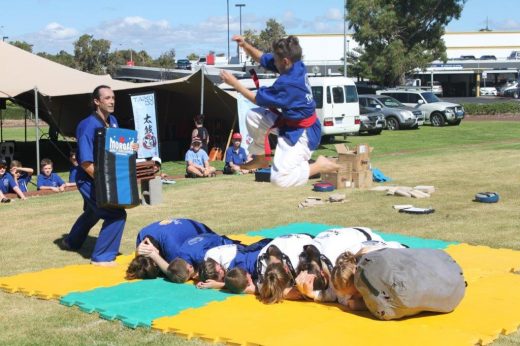 Chris Charry Fly's Over An Impressive 8
–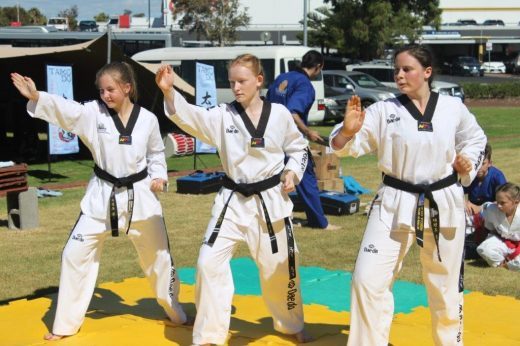 Rebecca Buhlmann -Trinity Best – Rebecca Collis Demonstrate Gumgang Pattern
–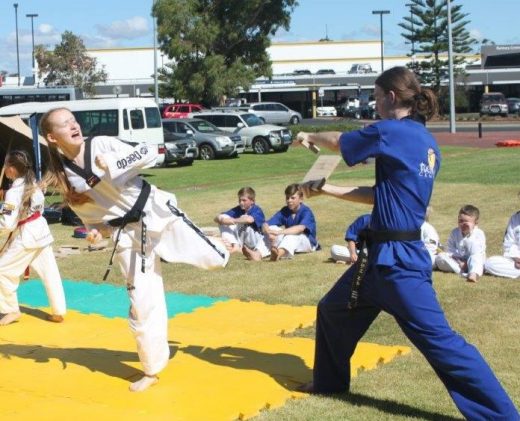 Trinity Best Slices Through The Board With A Spin Kick
–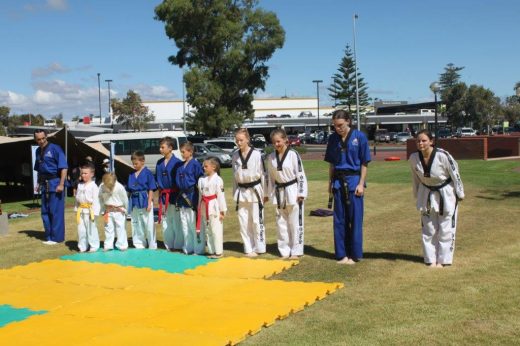 Homepage – Click Here
Timetable – Click Here
Paragon Program – Click Here
Calendar Of Upcoming Events – Click Here
We're On FACEBOOK –  Click Here
WOMEN'S EMPOWERMENT The South Wests Longest Running … [Read More…]