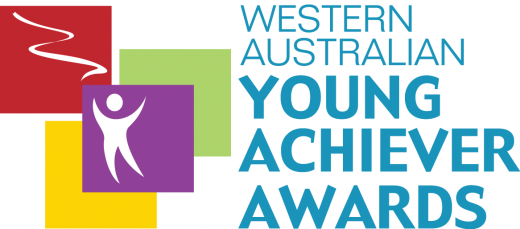 Taekwondo Centrals Head Instructor Ajana Plunkett has been nominated for the WA Young Achievers Awards 2019 for Youth Leadership.
I have seen Ajana grow from a little 5 year old girl to an amazing young woman. From competing in the earlier days to now taking over the Head Instructor status of the club. She has grown into an amazing leader that I am very proud of
Being Taekwondo Central longest running member outside the founders, the 4th Dan Blackbelt is now looking at earning her Master Status in Taekwondo next year. She will be just 21 years of age.
Ajana is a friend, a daughter like character and helps me keep the clubs standard high, as you will read, I am very grateful for all that she has done for both myself and the club. I truly feel blessed to have her as part of my life
Nominations are quite large so here's the summing up section at the end. Win or not, I feel very proud to get a chance to give her some real recognition of all the peoples lives she has touched
QUESTION – Has the nominee's efforts led to sustainable positive outcomes? If so, describe what those outcomes are?
Without a doubt Ajana has had a positive impact on many.
From influencing a young shy child to come out from hiding behind mum and learn some moves, rushing to aid members parents after the death of their child in an accident, from personally testing every member on the skill level to pass a belt to encouraging and training black belts to stand before front the grandmasters to step up a level or giving up time to help a group of women escaping domestic violence. Even volunteering her time for "The Pink Belt Scholarship" created by a Taekwondo Central student Kristy Hitchens to help women access martial arts classes who can't afford it.
She reminds women that they are strong and they have hidden strength that can be accessed, empowering them by her own martial arts ability, a truly unique individual. Men, women, teens, tweens and children all look up to her and trust her with their self defence needs
But mostly I imagine the greatest gratitude comes from me. Ajana has always been special to me. She is like the daughter I never had but she has given me something that I dreamed. A chance of a future for this club I developed some 20 years ago. Many martial arts schools only last a generation. Once the masters pass away the club falls. In Ajana and the leaders that follow her there is now a chance of a future for Taekwondo Central and the many lessons that our school teaches our students and not just martial arts but life skills
QUESTION – In 100 words, summarise the nominee's key achievements for media, judging and promotional material including use on the Awards night
As a girl Ajana Plunkett walked into a local Taekwondo class. 15 years on, earning 4th dan black belt and a junior world taekwondo expo champion title. Ajana is now the clubs head instructor
From influencing a shy child to come out from hiding to learn, testing 200 members on skill level to pass a belt, or giving up time to help a group of women learn self-protection. Ajana is driven to help, and many lives have been improved through her leadership.
Students choose their leaders, and though only 20 years of age. 200+ people choose Ajana.
Best of luck & Thank you from all of us
–
Homepage – Click Here
Timetable – Click Here
Paragon Program – Click Here
Calendar Of Upcoming Events – Click Here
We're On FACEBOOK –  Click Here
Master Justin Facebook  – Click Here
Reminding Women What They Are Capable Of Taekwondo … [Read More…]