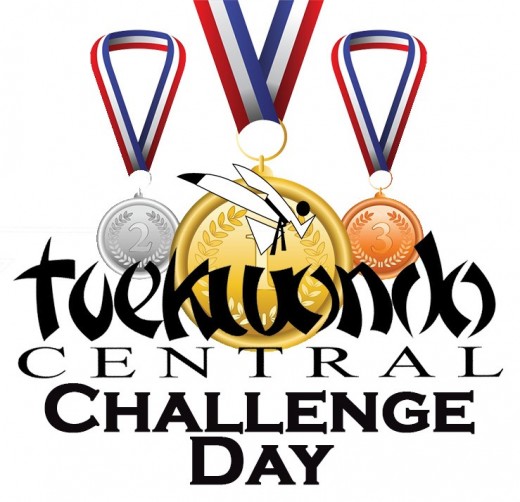 By Kristy Hitchens aka The Mortal Mouse
Photos By Taylha Burgess – Taylha Burgess Photography.
Did you attend our Family Fun & Challenge Day?
It hasn't been done for more than six years. We couldn't wait for the chance to bring back some old-school fun to the club. And judging by the sheer number of cheers, smiles, laughing, comradery and general happiness that filled the Australind Senior High School Gymnasium on Sunday, June 10, WE DID IT!
Taekwondo Central's Family Fun & Challenge Day was something we, the leadership group, will remember for a long time to come. We hope our Members will too.
Right from the outset, our 4m inflatable taekwondo kicker, grabbed everyone's attention and announced participants and spectators alike were in for a great day. We kicked off the fun with a 'Bring a Friend' training session where participants rotated through three stations: kicking, self-defence and mixed drills. Whole club events like this are pretty special since they give us all the opportunity to come together and share in our mutual enjoyment of Taekwondo.

But there is something even MORE special about having the chance to share that enjoyment with friends and family who may not have seen this side of you before. It was truly heart-warming to see mums, dads, sisters, brothers and friends jump in and have a go, inspired by the martial artists of all ages in their lives.
The arrival of Donny the Dragon really helped lift the party atmosphere of the day and he proved a big hit with our littlest members…..and even some of the bigger ones! With our classes running in Bunbury, Eaton and Australind, the lunchtime sausage sizzle provided a great opportunity for families from all of our operating locations to come together and socialise.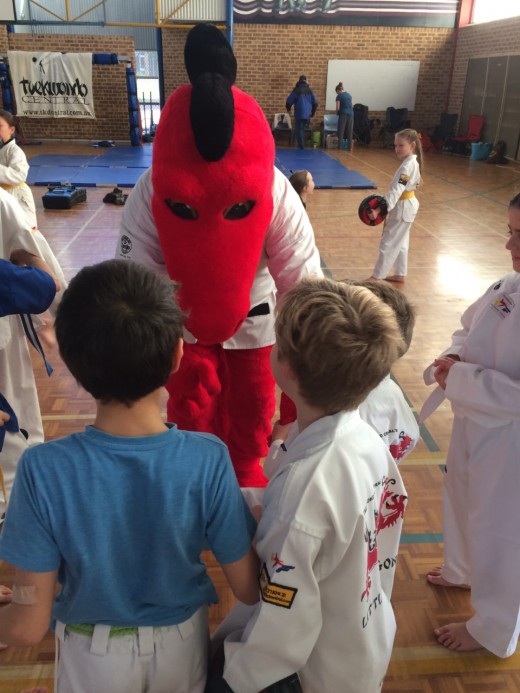 On a generally wet and windy day it was an absolute stroke of luck to see the sun come out for our lunch break. A massive thank you must be sent out to our sausage sizzle team of Black Belt Tahlia Gowland, mum Deanna and Ajana's mum Michelle who were under the pump but made sure everyone was taken care of as quickly as possible.
Our Agility Course kicked off the Challenge aspect of our big day and it was obvious hearts were literally melting around the room as our tiny Dragonfly members threw themselves into the competition. Cheered on by the audience and our instructors it was fantastic to see all of our Members enjoy the boost in confidence that comes from competing in a fun and supportive environment with their friends.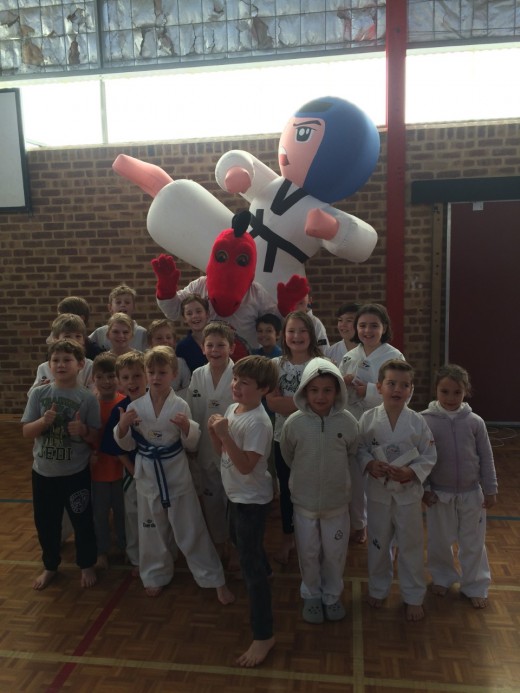 The sense of achievement too was real when our stunning Gold, Silver and Bronze medals with Taekwondo Central emblem were handed out. The flying kick competition was another magnificent sight for our spectators as some of our Members literally blew us away with their agility.
Gladiator Battles provided plenty of laughs before the atmosphere became more serious again for our Patterns Competition, showcasing yet another wonderful aspect of the training we undertake at Taekwondo Central.
Recognition must be given to Head Instructor Ajana Plunkett who took on the bulk of the massive amount of work involved in organising a day like this.
Thank you to the below and everyone who contributed towards making our first Family Fun & Challenge Day in YEARS such a wonderful success. We promise we won't leave it so long again for our next special club event.
Instructor John Crawford
Leadership Team Kelly Rowe, Luke Crane, Trinity Best, Maddi Booth, Kelly Platts, Mollie Swarbrick
Black Belt Rebecca Collis for help with setting up and the agility circuit
Ajana's sister Taylha – our event photographer
And Black Belt Gary Veljacich…but we can't tell you why we have to thank Gary. It's a secret!
A Special Congratulations to our top performers of the day
Trinity Best
2 Gold – 1 Silver – 1 Bronze
Chris Charry –
2 Gold – 1 Bronze
Alex Cunningham –
2 Gold – 1 Bronze
Kai Shapkaris –
2 Gold
Full Medal results Can Be Found Further Down This Page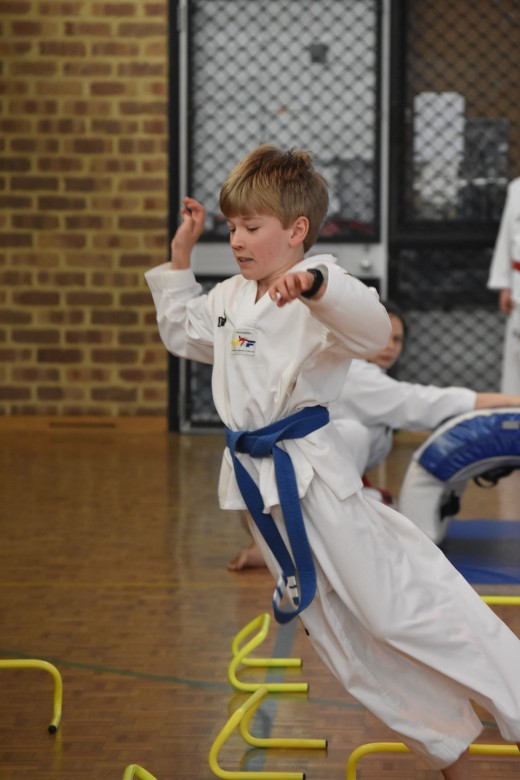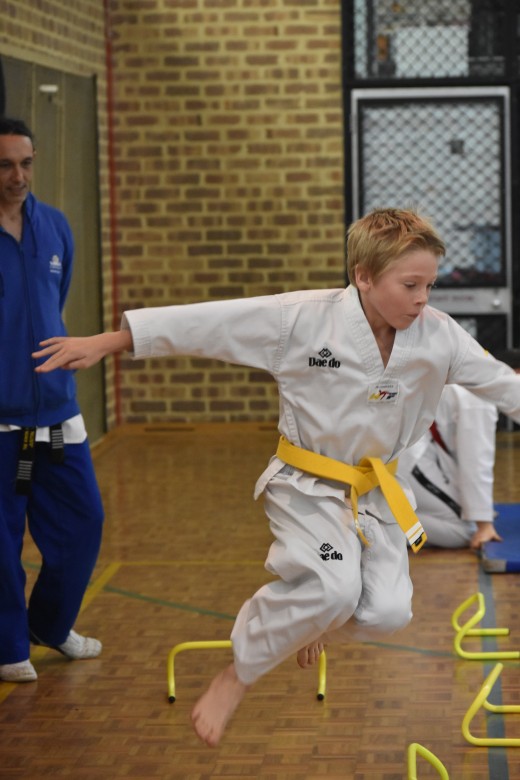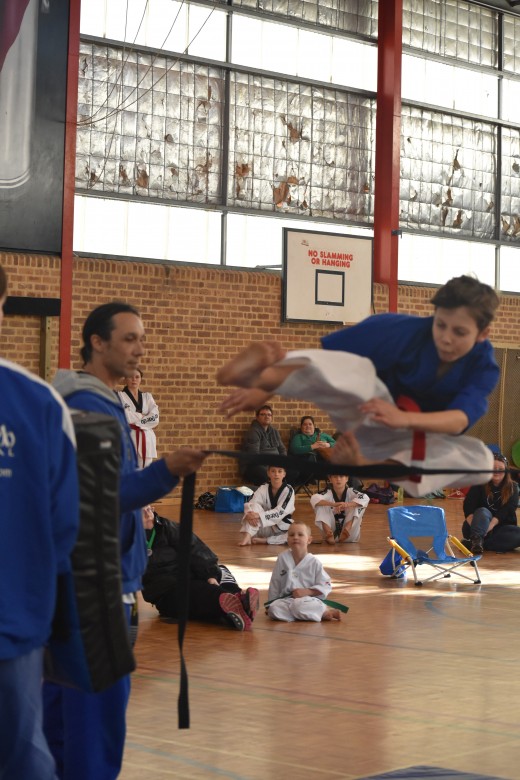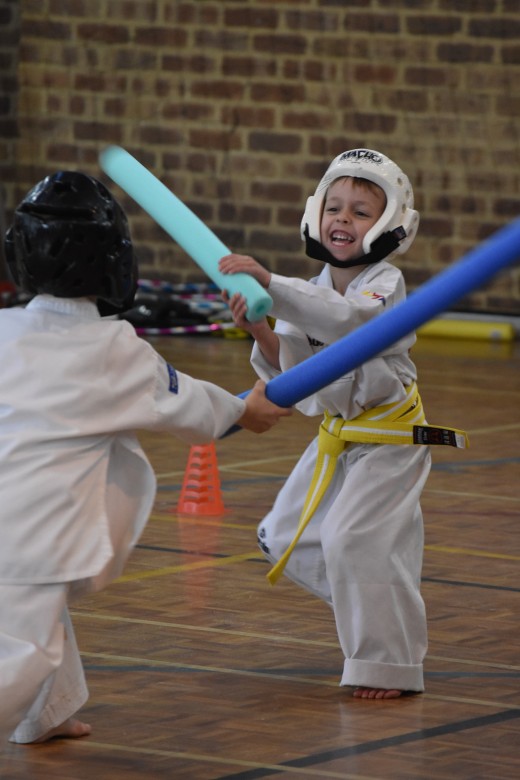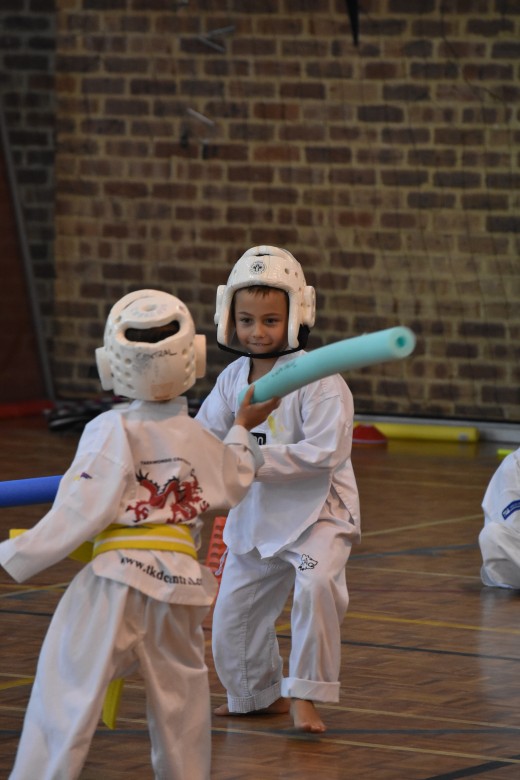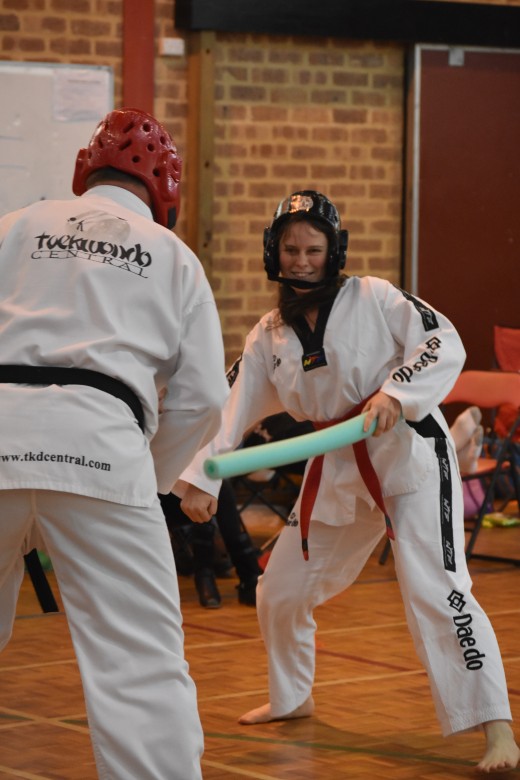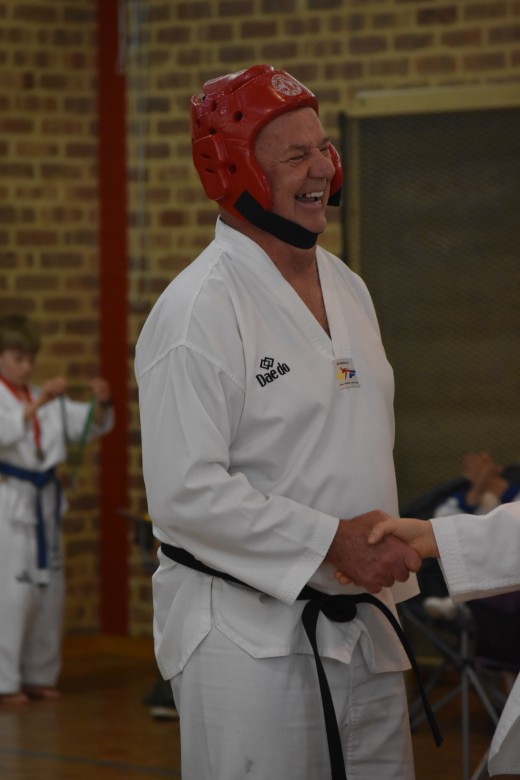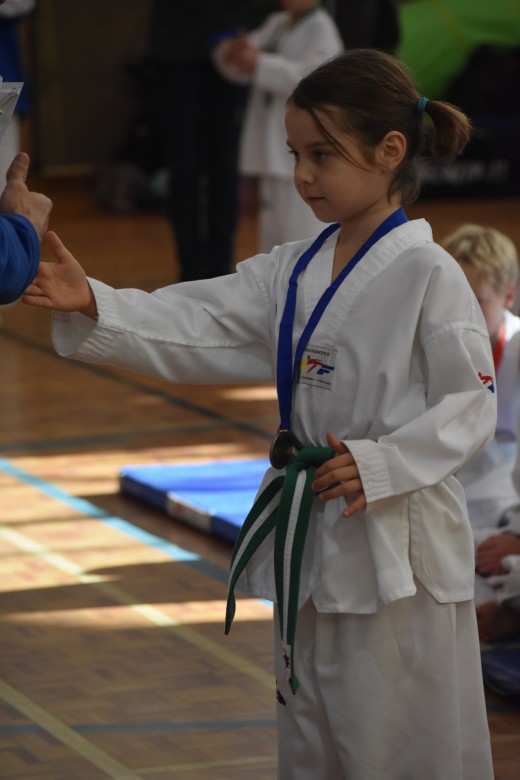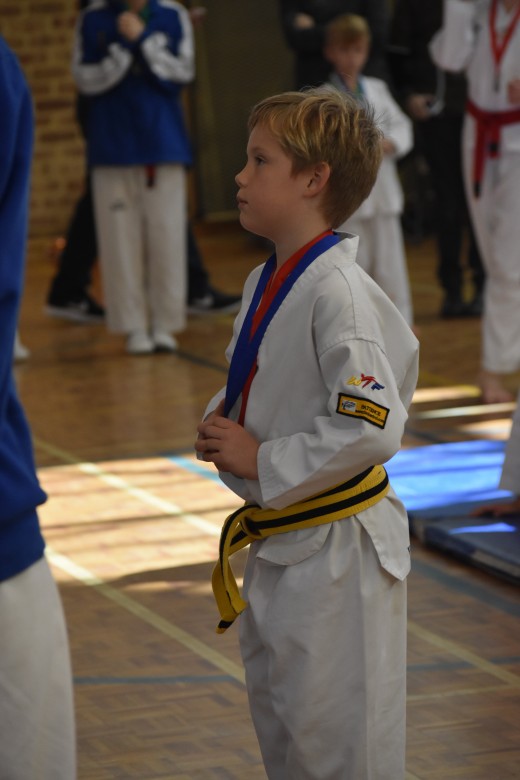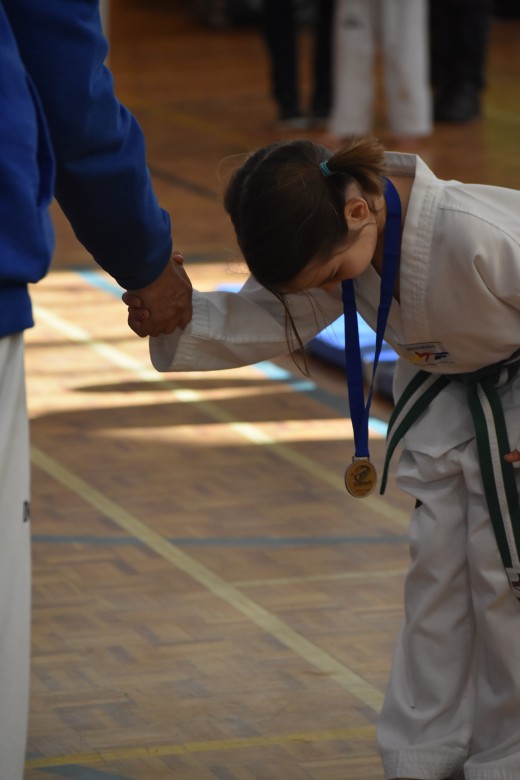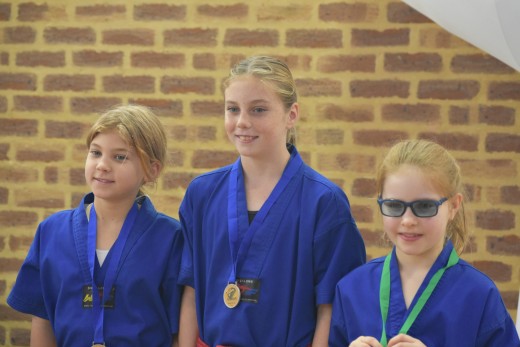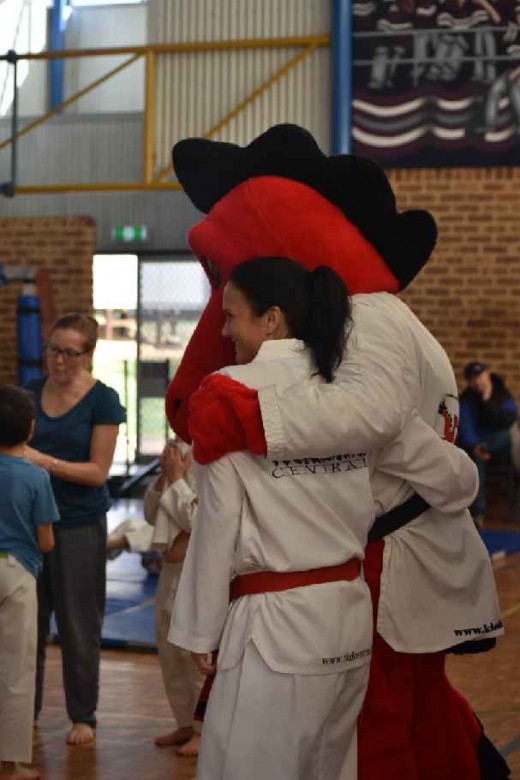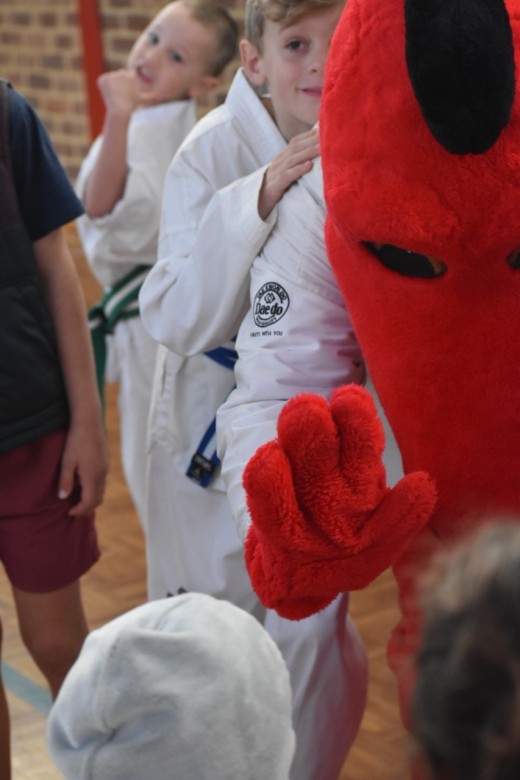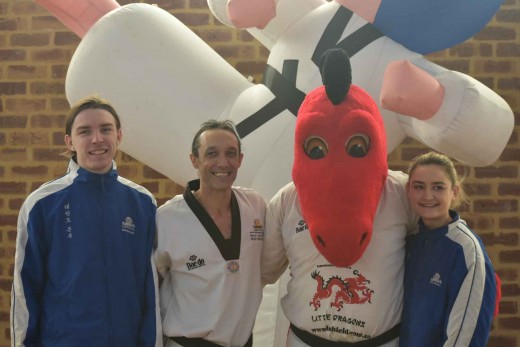 AGILITY CIRCUIT – ALL DIVISIONS
Gold
·         William Cunningham
·         Daniel Platts
·         Noah Weggelaar
·         Alex Cunningham
·         Ryley Stranger
·         Bianca Stranger
·         Kai Shapkaris
·         Chris Charry
·         Deagan McDonald
Silver
·         Jebb Collins
·         Samuel Collins
·         Bruce Martinac
·         Annika Best
·         Rebecca Buhlmann
·         Joey Platts
·         Toby Ballantyne
·         Anthony North
Bronze
·         Eric Buhlmann
·         Abel Godwin
·         Dimitri Perez
·         Trinity Best
·         Madison Riches
·         Christopher Cunningham
·         Lucas Hitchens
·         Coya Brown
FLYING KICK – ALL DIVISIONS
Gold
·         Alex Cunningham
·         Rhiannon Maris
·         Kai Shapkaris
·         Chris Charry
·         Lucas Hitchens
·         Trinity Best
Silver
·         Daniel Platts
·         Bruce Martinac
·         Julian West
Bronze
·         Joey Platts
·         Jaxon Godwin
·         Noah Weggelaar
·         Anthony North
·         Toby Ballantyne
·         Dylan Scott
·         Deagan McDonald
·         Annika Best
·         Ashton English
GLADIATOR – ALL DIVISIONS
Gold
·         Abel Godwin
·         Sofia Sabatino
·         Jaxon Godwin
·         Trinity Best
·         Madison Riches
·         Coya Brown
·         Ashton English
·         Gary Veljacich
Silver
·         Samuel Collins
·         Alexandra Martinac
·         Alex Cunningham
·         Bianca Stranger
·         Ryley Stranger
·         Toby Ballantyne
·         Dylan Scott
·         Rebecca Collis
Bronze
·         Noah Weggelaar
·         Dimitri Perez
·         Will Cottam
·         Julian West
·         Bruce Martinac
·         Mollie Swarbrick
·         Shonna Charry
·         Annika Best
·         Deagan McDonald
·         Chris Charry
·         Christopher Cunningham
·         Lucas Hitchens
POOMSAE – PATTERNS
Gold
·         Melanie Buhlmann
·         Maddi Booth
·         Madison  Riches
Silver
·         Rebecca Collis
·         Trinity Best
·         Annika Best
Bronze
·         Jacqualine McArthur
·         Mollie Swarbrick
·         Toby Ballantyne
Please contact us if you won a medal but have not been listed. We  would like all to be recognised for there effort
Homepage – Click Here
Timetable – Click Here
Paragon Program – Click Here
Calendar Of Upcoming Events – Click Here
We're On FACEBOOK –  Click Here

From Yellow Dragon to Taekwondo Cho Dan Bos. Our … [Read More…]

– Test Your Technique. Term 2, $100 Contest This … [Read More…]

Taekwondo Centrals Head Instructor 4th Dan Black Belt … [Read More…]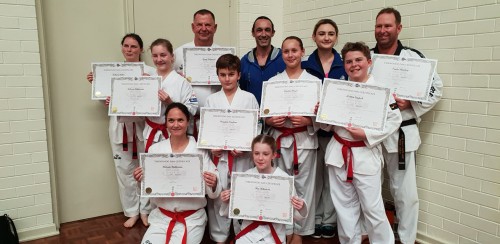 Congratulations to all our new blackbelts who passed … [Read More…]

We were a very competitive force in our past. … [Read More…]