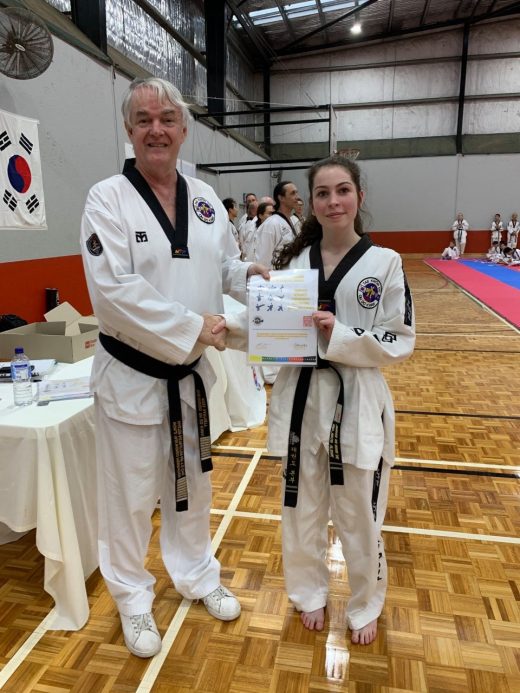 15 year old Tahlia Gowland has been around Taekwondo Central since she was 5. Starting first with Little Dragonettes (A Female Only Little Dragons),
Tahlia has over the years, continued quietly on the climb up the belt ranks, overcoming all the nerves, doubt and the switch from motivation to discipline. Simply put,
This young Taekwondo exponent has ability.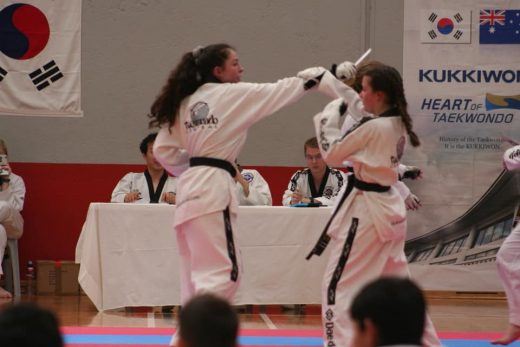 Last Sunday 24th November probably capped off Tahlia's greatest performance with not only earning her 3rd Dan Black Belt but also taking out one of the "Best Grading Awards"amongst some 90 Taekwondo exponents under the Taekwondo Ohdokwan chain of which Taekwondo Central is a proud member. A huge achievement for a young blackbelt. With 4th Dan next in the sight. Tahlia is only one of a handful of Taekwondo Central members to achieve 3rd Dan with only 8 in total now, so this puts Tahlia in a very small group also shared by Madison Booth who also passed her 3rd Dan Black Belt on that weekend. A great boost for Taekwondo Central.
Tahlia's love for the art has not spread to her mother Deanna Gowland who also now studies the art with Tahlia. Deanna will be looking at a black belt of her own very soon.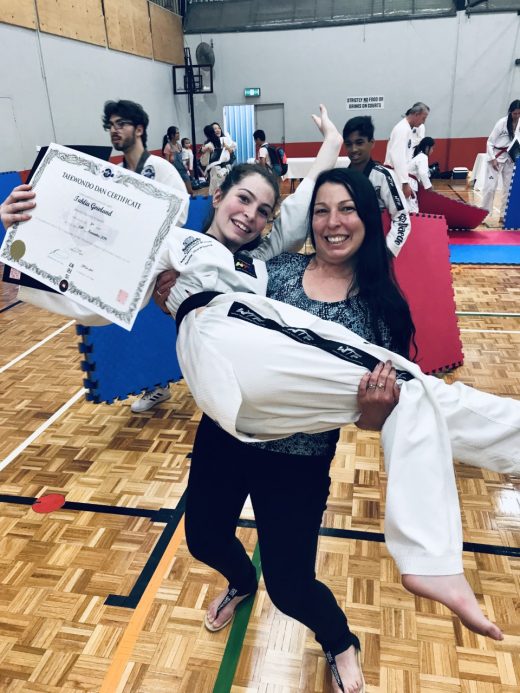 We wish to give a huge congrats to Tahlia, You have made the Instructor & fellow students very proud.
Homepage – Click Here
Timetable – Click Here
Paragon Program – Click Here
Calendar Of Upcoming Events – Click Here
We're On FACEBOOK –  Click Here
Taekwondo Central Founder and Master Head Instructor … [Read More…]