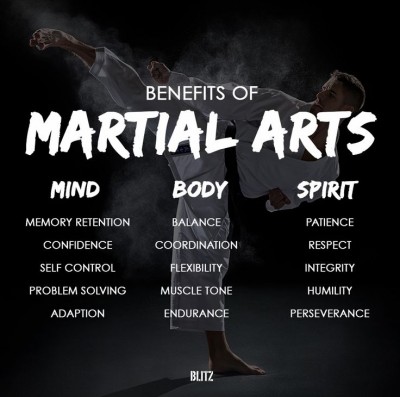 By Kelly Platts
ANXIETY. It seems to be a problem suffered by more and more people these days. The worrying part, a lot of these people are actually our kids.
Why, whose to know exactly why. Lifestyle? Diet? Our Education system? Who knows, but it's here and we need to develop ways to overcome it. Especially for our little ones. The earlier we can teach our kids how to handle the stresses and worries of life, the better off they will be.
We've seen it time and time again, parents have read about the benefits of martial arts and they decide to bring their kids along to try a class. Many will love it from the word go and will continue with it for years. Some last a few terms, others only a few lessons. It's just not their thing, but they tried it!
But then there's a small number of kids who just won't give it a go, I suspect they want to, kids are naturally curious. But fear, shyness and anxiety are just too overwhelming and despite all efforts from Mum/Dad and Instructors it just ends in tears.
It is these kids that could actually really benefit the most from what Martial Arts and what Master Justin has to offer them.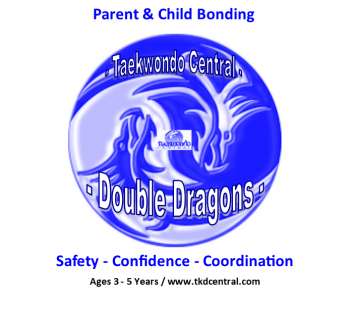 Hence the introduction of the "Double Dragons Program".
A programme specifically designed for these little guys who just need that bit of extra support and attention. In this class Mum or Dad are 100% involved. They're not sitting on the sidelines. With a parent by their side, often this is all that's needed to get them going, and what a great bonding opportunity!
Class numbers are capped at a maximum of six, so not only do you get a more personal experience with Head Instructor Master Justin, the overall class feeling becomes a lot less intimidating for the kids.
The Program Is Designed To Improve & Develop
Childs Personal Safety Skills Great For Coordination Give Them A Confident Start Be There To Help Them Progress All Important, An Activity For Both Parent & Child Light to Moderate Exercise For Parent Increase Bonding
We're really excited to see what this special class can achieve. Master Justin has a truly unique skill with little ones. His kind and gentle manner really gels with our all students, but his gift is without a doubt, best applied to the youngest members. We know there will be some really positive outcomes for the students in this class.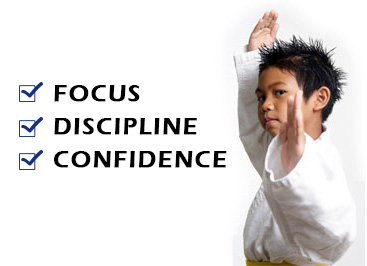 But don't stop there, after experiencing some real successes with the Double Dragons, your child should have the courage and the confidence to take the next step, and by now you will have seen first hand the amazing energy and enthusiasm from Master Justin and the incredible benefits of training in Martial Arts.
Have a think about some of the qualities and skills you want your children to have as they transition from childhood into young adults. We all want them to be successful and in good health, to live long and rewarding lives, yes? In Mind, Body and Spirit!
What are some of the skills that successful people hold, how do they achieve success?
– Mental determination: The drive and desire to push for more.
– Perseverance: The ability to continue to walk forward in the face of defeat or disappointments that come along the way.
– Confidence: A belief in themselves and their ability to achieve what they want.
– Self Control: Understanding success involves some sacrifice.
– Problem Solving & Adaptation: An Extremely important skill that is needed across all areas of life!
– Patience, Integrity and humility. Traits that are invaluable to a successful and well rounded individual.
But there are two aspects to overall health.
One is your physical Health; the other is your mental health.  Without each other in unison, things just don't run well.
A strong, healthy and fit body will undoubtable help carry them through a successful life.
– Balance: Without it we are pretty much buggered. What's the one of the first things we lose into our elderly years? Balance! Utilise your muscles, exercise when you're young and really strengthen your body and core. Your balance will remain with you for A LOT longer than the average person.
– Flexibility: Can you touch your toes? No? Why not? Age is no excuse! But starting early will make the transition into the golden years much easier!
– Muscle tone & Endurance: Good muscle tone promotes good posture, and having the strength to perform many daily activities are vital. Use it or lose it. There is no truer saying. Don't move, and in years you will have trouble moving. Move more consistently through your life and in years to come you will still be moving!
So now you've read it, the benefits of Martial Arts are incredible! Why WOULDN'T you want to give this amazing opportunity and start in life to your kids?
Homepage – Click Here
Timetable – Click Here
Paragon Program – Click Here
 Please Check Out Our Other Services Below